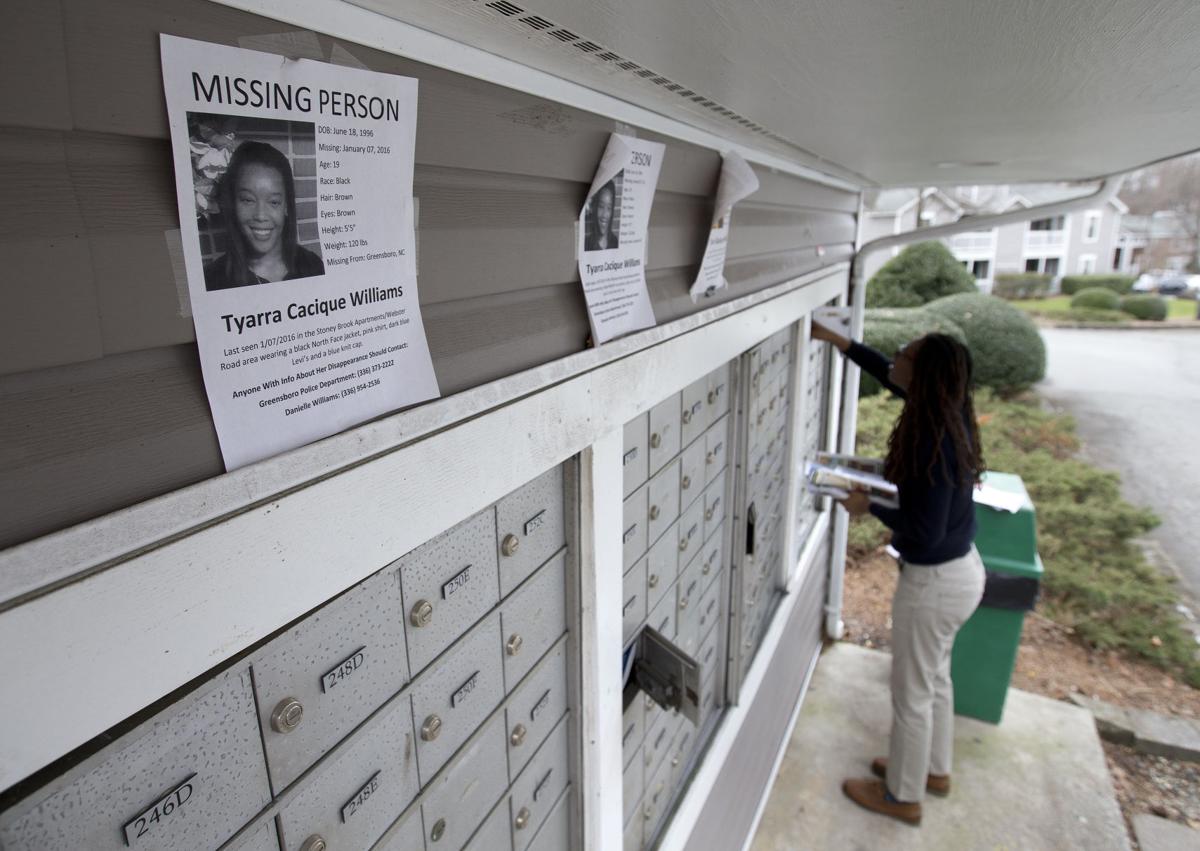 GREENSBORO — The peek around the corner.
Four years after Tyarra Williams went missing, the exchange remains vivid with her mother. Danielle Williams had been on the telephone in her bedroom, the last time she would see her daughter alive.
"The unknown and the lack of closure is the most excruciating thing," Williams said earlier this week as she prepared for another anniversary of her daughter's disappearance. "It's like an open wound that never closes."
On Jan. 7, 2016, the 19-year-old Tyarra vanished from the Stoneybrook Apartments complex where she lived off Webster Road.
Tyarra, who didn't drive, had just helped her mother take down their Christmas tree and said she was going to meet a friend in the complex. She would be back in an hour.
"I try not to give into the thoughts of what could be, and instead continue to pray and hold onto hope," said Williams, who works in the health care field.
Police say they have no updates in the case. Leads have dwindled. 
But hope remains. Someone out there still may be able to help.
"No piece of information is too small," Greensboro police spokesman Ron Glenn said.
Despite national television exposure and more than four million views of Tyarra's story on social media, her disappearance remains unsolved.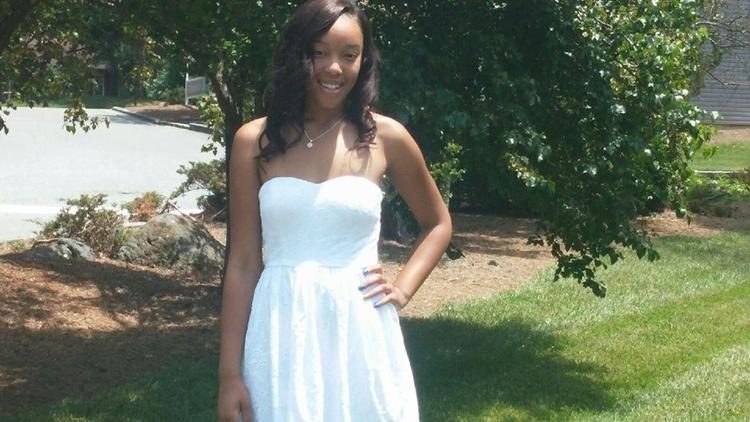 Through a GPS feature on Tyarra's cellphone, police determined that she caught up with the friend and appeared to be headed home on foot when she vanished.
"I believe she was betrayed by someone she trusted," Williams said. "I don't feel like she's OK. If I had to guess, I would say that she's been forced into an environment where she can't leave or she's fearful to try to get away.
"I would tell her, 'Baby, we have not given up on finding you.'"
At 5-foot-5 and 120 pounds, Tyarra was dressed in bluejeans, a black jacket, a pink shirt and royal blue toboggan cap when she left her apartment.
A 2014 graduate of Dudley High, Tyarra had registered for classes earlier that day at Guilford Technical Community College and was going back with her mother the next day to pick up books.
Tyarra had spent the last year largely working fastfood jobs before deciding to focus on a degree in early childhood education. Children gravitated to Tyarra, and she wanted to teach them.
A promising future now on hold.
"I think I have played out every possible scenario of what could have happened," Williams said, "and I do my best not to dwell in those thoughts." 
Williams, who doesn't like the spotlight, has appeared on "Dateline NBC" and other shows to get her daughter's story out. She said she has tried to remain calm before the cameras.
"I truly do not want to make it about an emotional mom," Williams said. "I want to tell her story. I don't want people to forget that she's missing."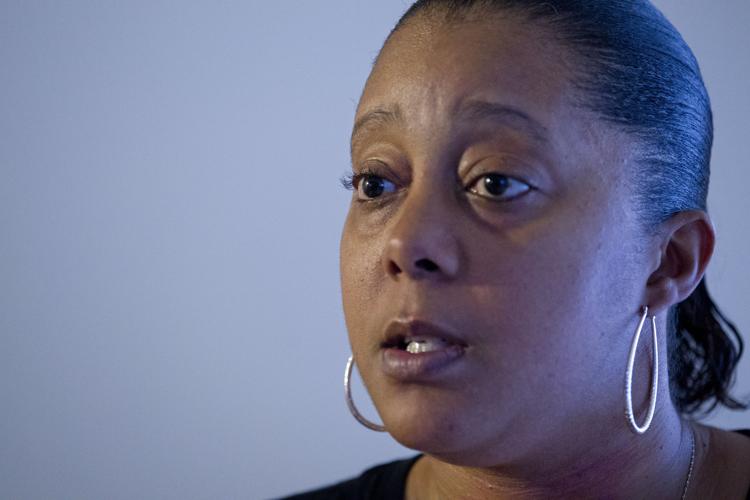 The summer after Tyarra vanished, investigators spent a weekend following a lead about a "missing girl" being held in a basement.
That didn't pan out. Neither did many other leads. 
Tyarra was among three young girls missing in Greensboro that January. 
Two were located days later. Police determined the cases were unrelated.
Williams has told police that she was sure her daughter wasn't just off being a teenager — that it was out of character for her to be gone so long without being in contact with anyone. That she would have borrowed a charger if her cellphone had died. 
Still, because Tyarra was 19 and an adult, authorities wouldn't get involved until days later.
"At 18, 19, 20 and even 21, they may be legal but they are still in transition into adulthood," Williams said. "I just wished those days hadn't passed."
In the years since Tyarra's disappearance, Williams can't drive through the city without thinking of her daughter. It now terrifies her to see young girls walking alone, especially at night.
"Sometimes I'll see a girl her age walking and I'll focus on the face," Williams admitted.  "We'll never stop looking."
Contact Nancy McLaughlin at 336-373-7049 and follow @nmclaughlinNR on Twitter.
Be the first to know
Get local news delivered to your inbox!