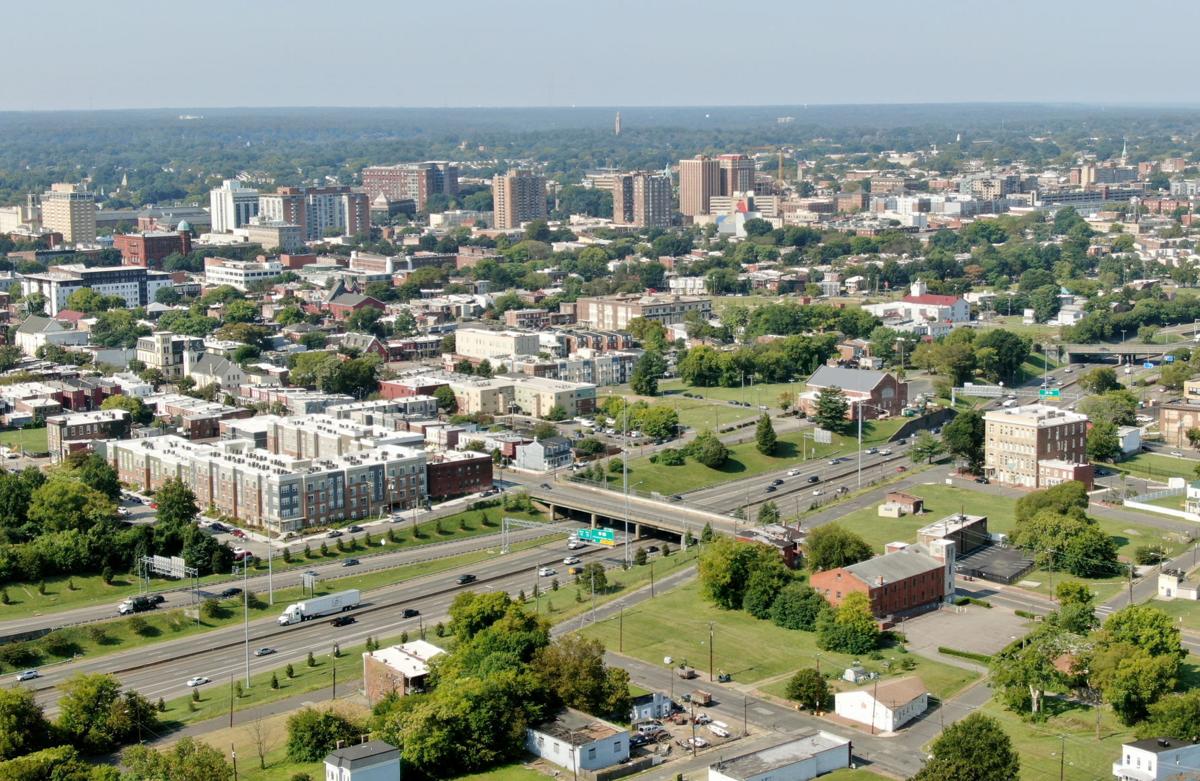 Redlining. Homes razed for highways. Black communities bulldozed for ill-fated urban renewal projects.
These and other discriminatory 20th century housing policies seeded a wealth gap between Black and white households that persists to this day, experts say. The Virginia Poverty Law Center is laying the groundwork for a pilot program that aims to expand access to a key tool that can close the gap: home ownership.
As envisioned, the program would offer down-payment assistance to households that can demonstrate that they, or their relatives, suffered financial consequences as a result of past practices that disproportionately impacted Black households, said Christie Marra, director of housing advocacy with the nonprofit that is leading the effort. Organizers plan to seek state funding to initially focus on the Richmond metropolitan area, but could later expand.
"It's absolutely designed to remedy these wrongs that were done and led to the huge gap in wealth between Black and white households," Marra said. "This is long overdue, and it is time to start making efforts to provide reparations in the housing space."
In every stage of life, the percentage of Black households that own their home lags behind that of comparably aged white households, according to the report. Forty-six percent of white families under 35 own their home. For Black families in the same age bracket, 17% do.
Researchers point to the down payment and closing cost help that white families are positioned to offer their children as a key reason why they are able to buy homes and begin building their wealth sooner. For young Black families without parents or relatives who have that ability, buying their first home and building equity is often a dream deferred.
In the Richmond region, the Partnership for Housing Affordability has found that white families are buying homes at a greater rate than Black families, a trend that has already altered the demographic makeup of the city and contributed to the wealth gap. In 2017, 26 homes were bought by white households per day on average, according to the framework published in 2020. That same year, an average of six homes per day were purchased by Black buyers.
Marra said the nonprofit is hopeful the legislature will fund the pilot program for an initial five-year period, but organizers are still determining how much money to formally request. With federal rescue dollars in hand and a budget surplus, Marra said the timing is ripe for a significant investment toward closing the gap.
Working closely with Marra to advance the initiative is Adele McClure, a housing advocate who also serves as the executive director of the Virginia Legislative Black Caucus. The initiative is an opportunity to right wrongs from the past and create opportunity for families still at a disadvantage because of them, McClure said.
"Closing the home-ownership gap, providing affordable home ownership to low- and moderate-income families and also helping those within a certain income range to attain home ownership that they've been shut out from for decades would certainly make (the pilot program) a success," McClure said.
(804) 649-6734
Twitter: @__MarkRobinson