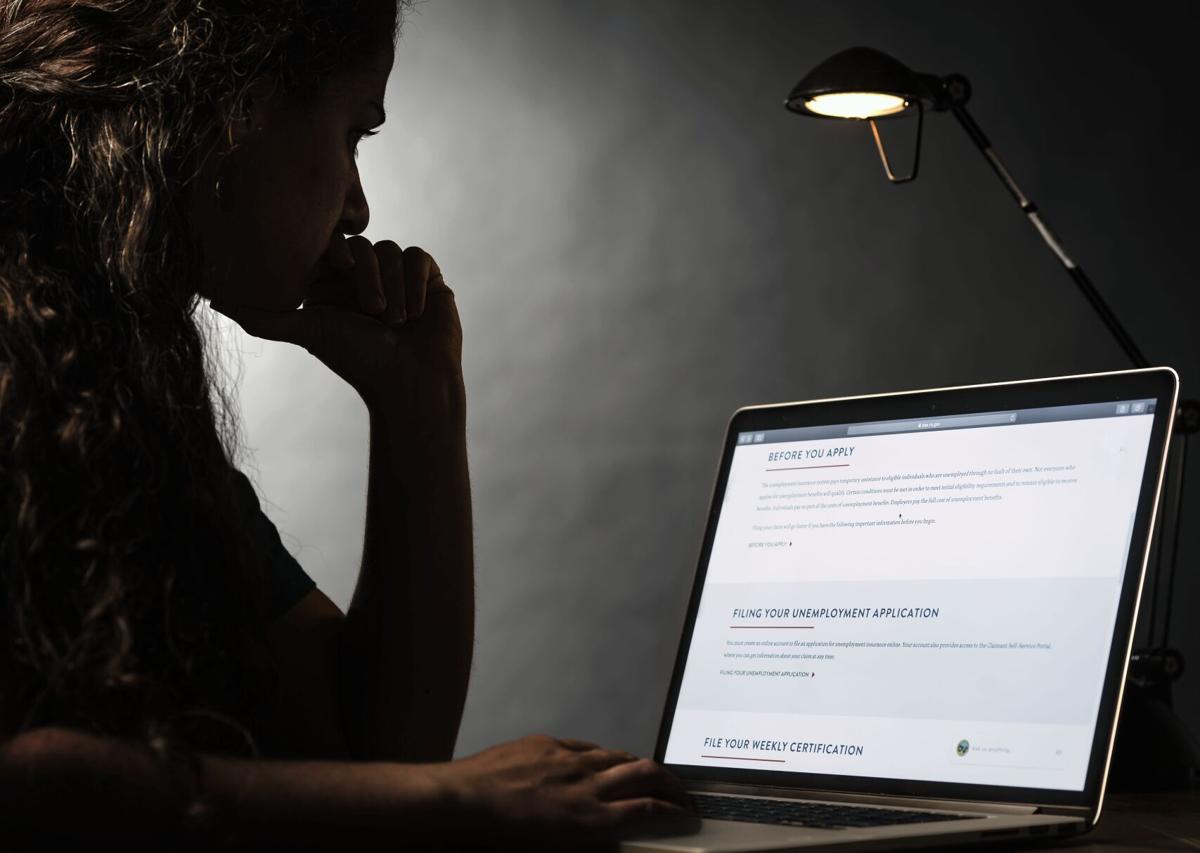 Initial state and federal unemployment-insurance benefit claims reached a daily COVID-19 pandemic low over the weekend, the N.C. Division of Employment Security reported Monday.
There were 4,337 filings on Friday, 2,284 on Saturday and 7,396 on Sunday.
The previous low was 2,403 filings on Sept. 13.
The claims have decreased since hitting a three-month high of 18,118 on Oct. 4. The daily filing peak has been 34,706 on March 30.
About 1.32 million North Carolinians have filed a UI claim since the brunt of the pandemic began to be experienced in mid-March.
Many people have had to file a second initial claim to begin receiving federal benefits. There have been 2.57 million in overall claims.
A large number of the new claims the past month came from individuals reaching one of two filing limitations.
About 31% of the 4.26 million North Carolinians considered part of the state's workforce as of mid-August have filed a state or federal unemployment claim.
About 69% of claimants, or 909,906, have been approved for benefits, while 29%, or 387,668, were determined to not be eligible.
Meanwhile, a temporary $50 increase in regular state UI payments started being paid Saturday, two weeks ahead of the original projection. DES has estimated that between 15% and 20% of current UI claimants will be eligible for the extra $50.
The average approved N.C. unemployment claimant currently receives $278 a week in regular state benefits. The extra $50 a week would boost the payment by 18%.
The extra benefit is scheduled to be paid from the week that ended Sept. 5 through the week that ends Dec. 26. Payments would be made retroactively to the week that ended Sept. 5.
The payment comes from what is known as the increased benefit amount (IBA) program that affects certain furloughed and unemployed North Carolinians.
Recipients are only new claimants of regular state UI benefits, and those who have not exhausted 12 weeks of regular state benefits during a 12-month period. Claimants who exhausted their regular state benefits before Sept. 6 and are currently receiving federal benefits are not eligible.
Claimants whose regular state benefits have exhausted after Sept. 6 are eligible, as well as those who are receiving federal pandemic unemployment assistance and filed their initial claim for those benefits after Sept. 6.
The extra benefit was approved by the Republican-controlled General Assembly in the third round of COVID-19 relief bills that passed Sept. 4.
State and federal UI benefit payments are at $8.38 billion in North Carolina, with the state's contribution at 20.6% of the total. State UI payments are at $1.72 billion as of 10 a.m. Monday.
By comparison, the $600 weekly federal UI supplement has paid $4.79 billion. That is the UI program that Congress allowed to expire July 26.
The state had $3.85 billion in the state UI Trust Fund in mid-March. State legislators said Sept. 2 that between $2.9 billion and $3 billion remained in the fund at that time. The third COVID-19 relief bill added $87 million.
The left-leaning N.C. Justice Center has said the state's economy has been losing about $350 million each week since the expiration of the $600 federal supplement.
The federal payments include $604.8 million from a projected $716.6 million from six weeks' worth of federal Lost Wages Assistance funding. The Federal Emergency Management Agency said Sept. 15 that North Carolina has reached its limit for the program.
Concerned about COVID-19?
Sign up now to get the most recent coronavirus headlines and other important local and national news sent to your email inbox daily.