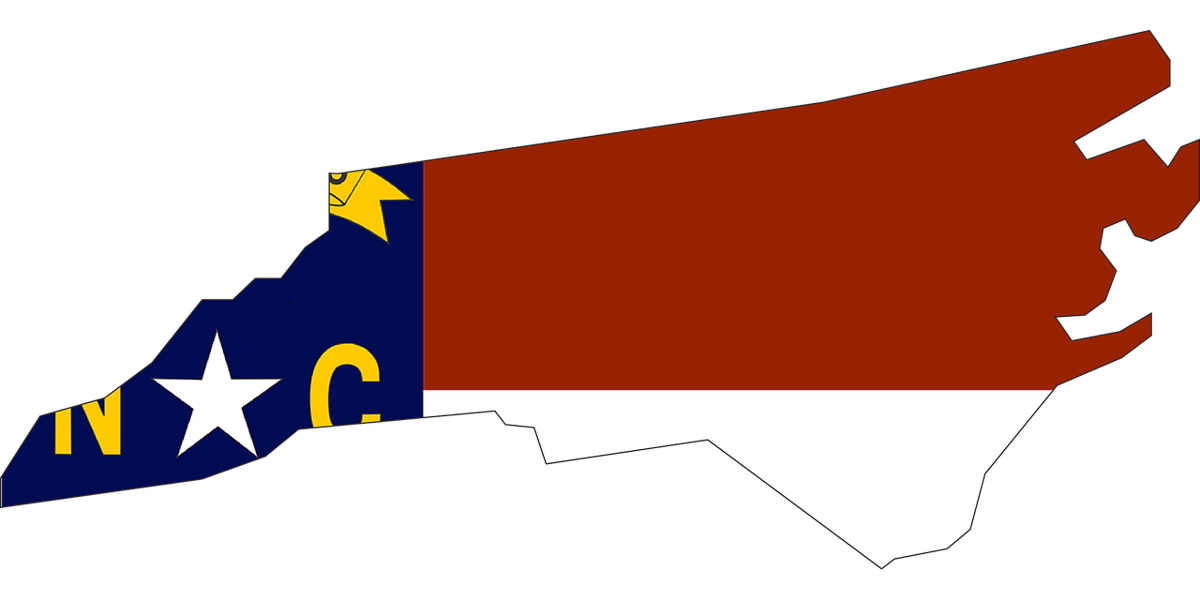 Allison elected chancellor at Fayetteville State
FAYETTEVILLE — Darrell T. Allison has been elected to be chancellor at Fayetteville State University.
The Fayetteville Observer reported that Allison was elected Thursday.
He had resigned from the University of North Carolina System Board of Governors in September to seek the position.
Allison was chosen from about 50 applicants. The selection process took the hiring committee nearly a year to complete because of the coronavirus pandemic.
Allison said during a press conference Thursday that he could be a strong advocate for FSU and elevate the school's brand and reputation. He also said he could fulfill another leadership role by establishing strategic partnerships to build a fundraising strategy.
Stuart Augustine, chairman of the university's board of trustees, led the search committee. He said support for Allison was unanimous.
Chatham info for sale on 'dark web' 
PITTSBORO — An investigation into a ransomware attack on a North Carolina county's computer network showed personal information posted for sale on the "dark web," the county said.
The Chatham County network was hit on Oct. 28 with ransomware that originated in a phishing email with a malicious attachment, The News & Observer of Raleigh reported Tuesday. It encrypted much of the county's network infrastructure and associated business systems, the county announced.
County spokeswoman Kara Dudley said the hacker sent a ransom note asking for 50 bitcoins, or about $2.4 million. The county refused to pay.
County staffers are working with the N.C. Department of Health and Human Services and the N.C. Attorney General's Office to identify files affected by the breach and to notify people whose personally identifiable information or personal health information may be at risk, County Manager Dan LaMontagne told the board of commissioners Monday.
The cyberattack shut down most county functions and temporarily cut off public access to services. Data also was stolen from county systems, but LaMontagne said it's not known what specifically was taken.
The Chatham News & Record reported last week that it found sensitive files, including county employee personnel records, eviction notices and Chatham County Sheriff's Office investigation documents, posted to the internet, including to the dark web.
There were two releases, according to the News & Record. On Nov. 4, "mostly innocuous" files were uploaded, LaMontagne told the newspaper. In January, a second upload included more sensitive data. The newspaper was able to take screenshots of a counter on the site showing the files had been viewed over 30,000 times.
Staffers had to wipe and re-image the county's servers and over 550 staff computers, LaMontagne said. Staff computers, internet, office phones and voicemail are almost recovered, and they are adding security measures and reinforcing employee training, he said.
Graham planning a run for Congress
LUMBERTON — Democratic state Rep. Charles Graham announced on Tuesday that he's running for Congress next year, with a likely goal of working to unseat Republican 9th District incumbent Dan Bishop.
Graham, of Robeson County, is currently in his sixth House term at the General Assembly. He's considered among the more conservative Democrats in the chamber, someone who has been willing to vote with Republicans on certain legislation.
Graham told The Robesonian of Lumberton that he had thought about running for Congress for several years, and "I just feel like this is the right time," he said. Graham said he wants to offer voters a candidate who understands rural issues and has worked in a bipartisan manner.
Graham said he'd run for the seat in the 9th Congressional District, which currently includes Robeson and several south-central counties, moving west all the way to Mecklenburg County.
Bishop, himself a former state legislator from Charlotte, won a special election in 2019 and earned a two-year term this past November. But the 9th District and the rest of North Carolina's congressional map likely will be redrawn later this year based on the decennial census figures.
Primary elections currently are set for March 2022.
Sheriff: Burglar shot in apparent robbery
NASHVILLE, N.C. — A man who burglarized a North Carolina home was shot by one of the occupants, a North Carolina sheriff's office said Tuesday.
The Nash County Sheriff's Office said in a news release that Bailey police reported Jose Luis Arizpe, 34, hit a woman inside the home with a hammer late Monday night. According to the news release, a man inside the home shot Arizpe multiple times. Arizpe was taken to a Raleigh hospital, where he underwent surgery.
Neither the woman's name nor the man's name were released by the sheriff's office.
Warrants obtained by the sheriff's office charged Arizpe with first-degree burglary and assault with a deadly weapon inflicting serious injury. The sheriff's office said an investigation is continuing.