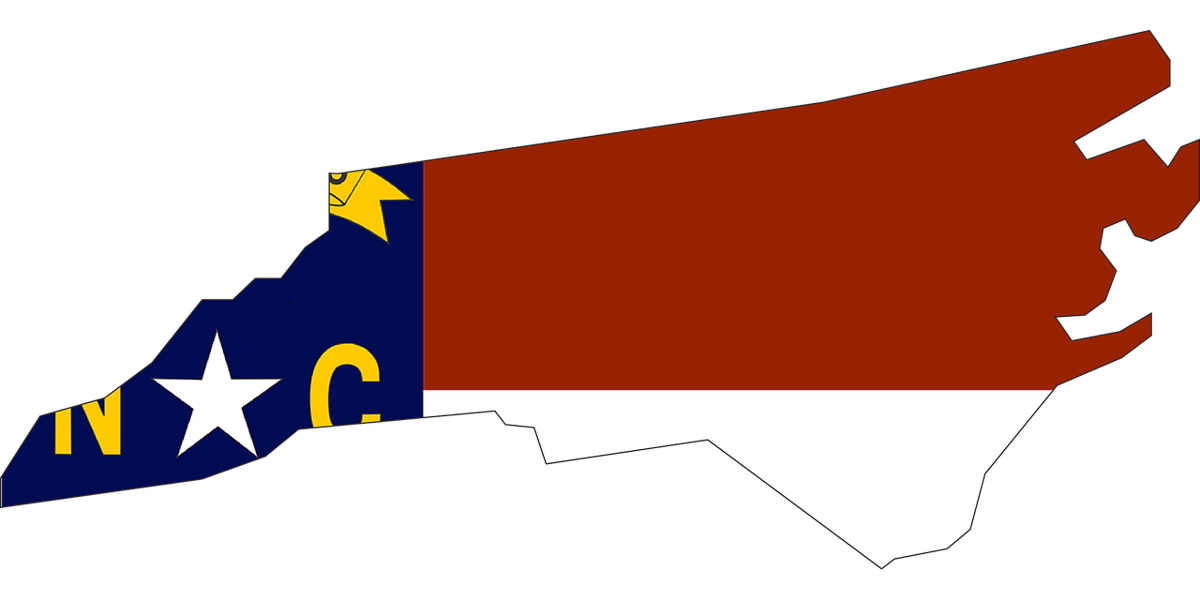 DMV offers altered tests for teens
RALEIGH — North Carolina's Division of Motor Vehicles has started offering road tests to teen drivers again.
The Raleigh News & Observer reports that the DMV had largely stopped the tests last March to prevent the spread of the coronavirus.
The agency had waived the driver's test requirement for most people seeking their first North Carolina license based on previous training or safe driving records. But the policy didn't apply to 16- or 17-year-olds seeking a provisional license.
The DMV has developed a road test course in large parking lots that does not require license examiners and drivers to sit together in a car. The test consists of a socially distanced examiner who gives instructions involving turning, parking and basic driving skills.
The DMV has offered the tests at only 14 of its 115 drivers license offices in the state. The number will double as offices try to meet growing demand.
Man charged with violations
NEW BERN — Multiple charges have been filed against a North Carolina man after authorities received several complaints about suspected drug activity and wildlife violations at a home, a sheriff's office said Thursday.
The Craven County Sheriff's Office said in a news release that deputies and officers from North Carolina Wildlife conducted an investigation which led to a search warrant being issued for a home in Cove City. During the search, deputies seized an undisclosed amount of heroin and methamphetamine, as well as several firearms.
The sheriff's office arrested Michael Glen Stevenson, 39, and charged him with possession of a firearm by a felon, possession of heroin, possession of methamphetamine and several unspecified wildlife violations. Stevenson was also served with outstanding warrants for assault on the elderly and communicating threats, the news release said.
Stevenson is jailed on a $135,000 bond and it's not known if he has an attorney.
Police: Two charged in killing
RALEIGH — Authorities in North Carolina say they've charged two people in the killing of a woman and her unborn child.
The Raleigh News & Observer reported Wednesday that Thomas Clayton Johnson, 37, and Emmalei Grace Trevathan, 24, were arrested after a traffic stop in Raleigh.
The Wake County Sheriff's Office said the body of Brittany Smith, 28, was in a bag found near the Neuse River Trail. Detectives said the initial cause of death appears to be strangulation.
Authorities said that many aspects of the case remain under investigation. They include a possible motive and whether Smith knew Johnson and Trevathan.
Smith was reported missing last week. Authorities said that she and her boyfriend had been living in a tent in someone's backyard.
Sheriff Gerald Baker said detectives had worked "around the clock" to find Smith. And this type of case can take its toll, he said.
"No one deserves to have their life taken, for it to end the way this one ended," Baker said. "We're law enforcement officers, but we're human, too."
Woman charged in son's death 
BURGAW — A North Carolina woman is charged with second-degree murder in the death of her 2-year-old son more than three years ago, authorities said Friday.
The Burgaw Police Department said Quanisha Jesha Fennell, 35, also is charged with felony child abuse in the death of Keith Stephens Jr., news outlets reported. The toddler died Dec. 11, 2017, and an autopsy revealed he died of blunt force trauma and a lacerated liver.
During Fennell's first court appearance Friday, prosecutors said she admitted to getting angry and throwing her son. She was appointed an attorney and given a $750,000 bond, but the attorney couldn't immediately be reached for comment because court was still in session.
Burgaw police said officers spotted a man on Dec. 11, 2017, holding a small child in his arms traveling north. Officers performer CPR on the child and took him to Pender Memorial Hospital, where he died, according to a news release.
The medical examiner noted in his report that Stephens Jr. was found unresponsive on the floor by Fennell's boyfriend.
Police said the investigation is still active.
Man accused of threatening calls
CHARLOTTE — A North Carolina man appeared in federal court on Thursday on a charge of threatening President Joe Biden and others through phone calls to the White House and other agencies, a federal prosecutor said.
David Kyle Reeves, 27, of Gastonia was arrested Feb. 5, but the criminal complaint wasn't unsealed until the court hearing in Charlotte, according to a news release from the U.S. Attorney's Office for the Western District of North Carolina.
The charge against Reeves carries a maximum sentence of five years in prison and a $250,000 fine,
Authorities said Reeves made multiple phone calls to the White House switchboard between Jan. 28 and Feb. 1 and made threats against the president and others who were not identified in the news release. Reeves also made threats in phone calls to the U.S. Secret Service and the U.S. Capitol Police, officials said.
Court documents alleged that in one of the phone calls, Reeves threatened to kill everyone in the White House and added "I am going to chop your heads off." He also told a Secret Service agent that no punishment would stop him and that it is not against the law to threaten people, officials said.