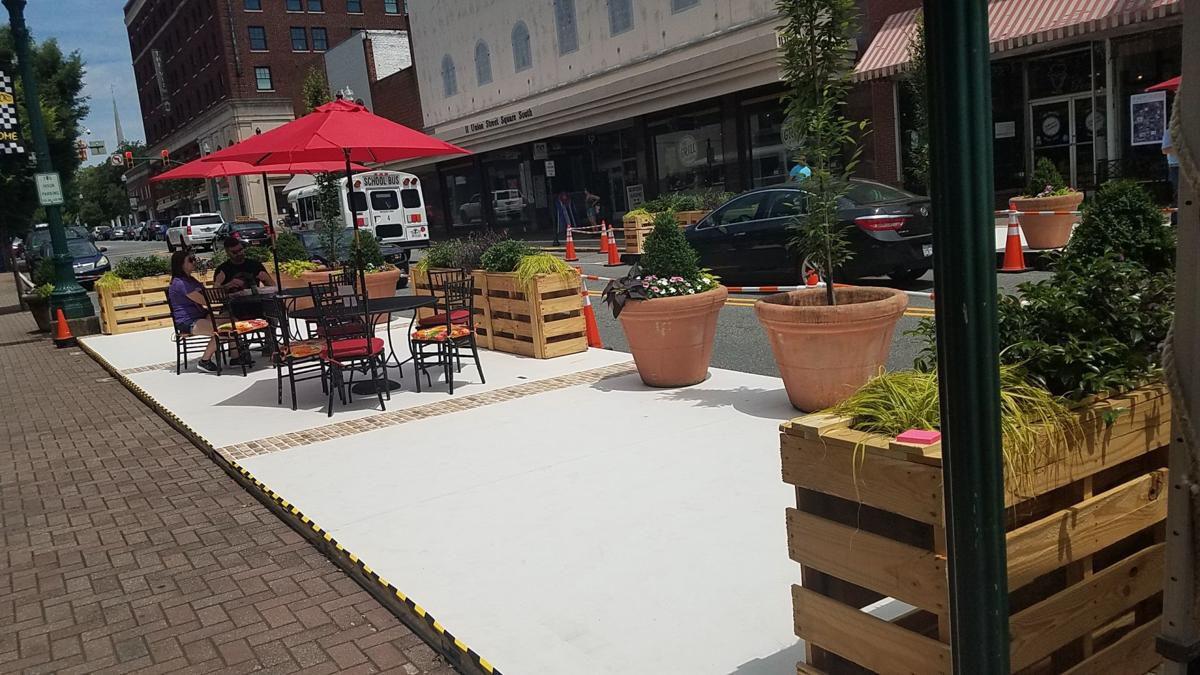 CONCORD – The results of the public streetscape demonstration in downtown Concord were presented to city council Tuesday afternoon.
City officials laid out four options, and asked community members for their input at the demonstration on May 31 and June 1, and also online through June 10.
The city adopted a downtown master plan in 2016 to redo the streetscape on Union Street, and three conceptual design options were developed for the community's consideration.
Kaylee Caton, design manager for Concord's Planning and Neighborhood Development, and Steve Osborne, Concord's Planning and Neighborhood Development Director, led the presentation that showed 63 percent of the 551 responses voted for the option that would expand the sidewalks and eliminate more than 40 parking spaces on Union Street.
Caton said that 345 people chose the option that would allow more landscape, outdoor seating, outdoor dining and artwork along Union Street in downtown.
City officials said there would be a loading zone for trucks and a couple handicap parking spaces available by the Concord Hotel.
That option would expand the sidewalks on both sides of the street to 22 feet.
"We would remove parking on both sides on Union Street and it would be designated more for pedestrians," Caton told city council.
More than 110 people, 21 percent, chose the second option, which would expand the sidewalks to 18 feet.
Leaving the streetscape as is only received 10 percent of the votes.
"Widening the sidewalks to 22 feet, you can see that there's no parking south of Cabarrus Avenue," Caton said. "That would allow for more outdoor seating, more space for landscaping, healthier street trees, artwork and outdoor dining. Ultimately, the goal is to make a park-like atmosphere on Union Street."
City officials surveyed residents online, asking questions like "What can be done to improve Union Street?" and "What do you currently like about downtown Concord, specifically on Union Street?"
At the public demonstration, city employees walked community members through the plans and answered questions.
Outside of Gianni's Trattoria on Union Street, a mock outdoor dining area was set up with landscape on an expanded sidewalk. On the Cabarrus Creamery side of the street, high-top bistro seats and benches were added.
If approved, Osborne said planning could start as early as this year with construction beginning in late 2020, depending on funding.
Be the first to know
Get local news delivered to your inbox!