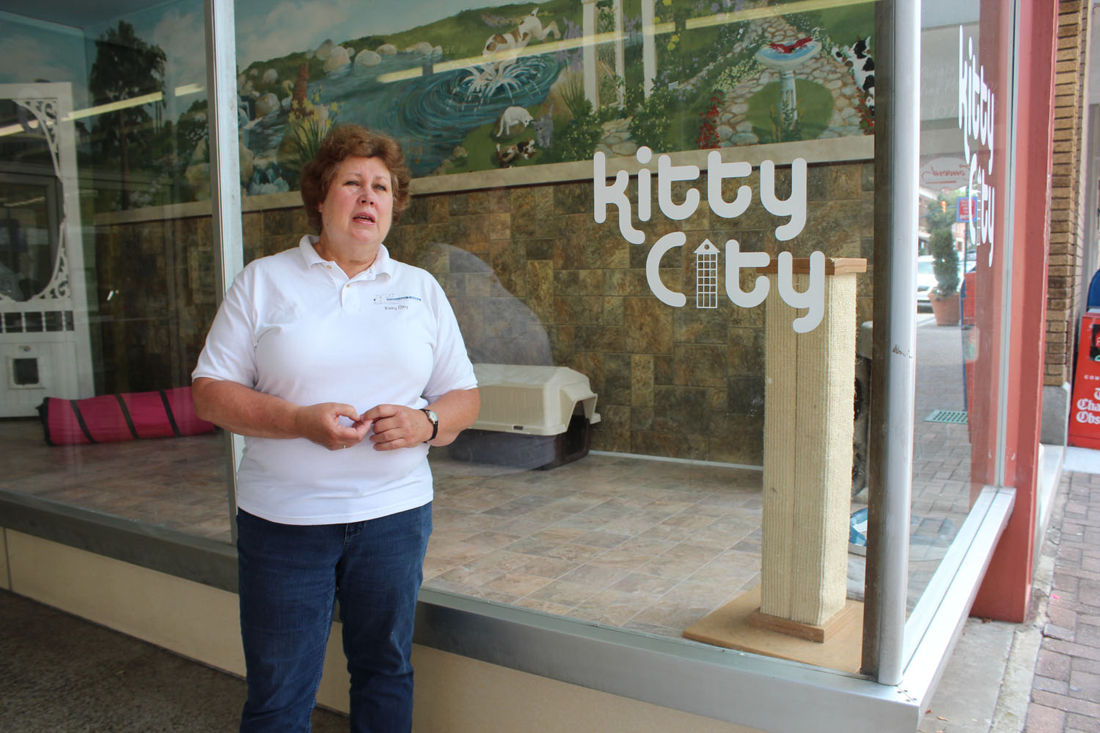 CONCORD, N.C. -- After 10 years as a feline haven, Kitty City is closing its doors because of overly burdensome regulations, the nonprofit's founder said Thursday.
Patsy Beeker, of Cabarrus CARES, said Kitty City will close permanently on Aug. 15, after she decided not to renew its license from the North Carolina Department of Agriculture and Consumer Services (NCAGR).
Beeker said new leadership at the NCAGR has applied new regulations that make running the nonprofit harder and make the cats less happy. Kitty City is "taking a hit" on behalf of other rescue groups in the county.
"It's about losing sight of common sense," she said. "They don't support us for doing it right."
She said her team no longer can use cardboard boxes. Newspapers have to be sealed before use, and Kitty City had to get rid of its wooden cubicles that surrounded the cages and separated the cats.
They started implementing several changes last month, which included installing wire cages that attach directly to each other.
"After we had to make such drastic changes to our cages, I went home every night in tears," Beeker said. "The cats are just sitting there in wire cages where they have no privacy, no place to hide. Cats don't like to be stared at."
And NCAGR made her get rid of the cat tree used for exercise and play by the cats because it contains wood, which can carry microbes.
Beeker said the tree was part of a routine her rescue cats took part in when they were out and about.
"It was like watching kids run to the monkey bars," she said. "They would have so much fun. Now it's all gone."
Beeker took to Facebook Thursday asking supporters to help move the 25 kittens and eight adult cats that currently call Kitty City home.
"If you are thinking of adding a new little fur-coated friend to your household, please consider one of our felines," she said in the post.
With the closing of Kitty City, Cabarrus County will lose one of its largest feline alternatives to the county animal shelter.
"We were no-kill," she said Thursday. "Our cats were blessed with spaces to run and play, and we had so many great volunteers who came in and just loved on the cats."
Beeker said she now will pursue her writing career, which includes an expanded book of Kitty City stories she has compiled over the years.
And members of Cabarrus CARES, which runs Kitty City, will continue to educate the public and assist other rescue organizations.