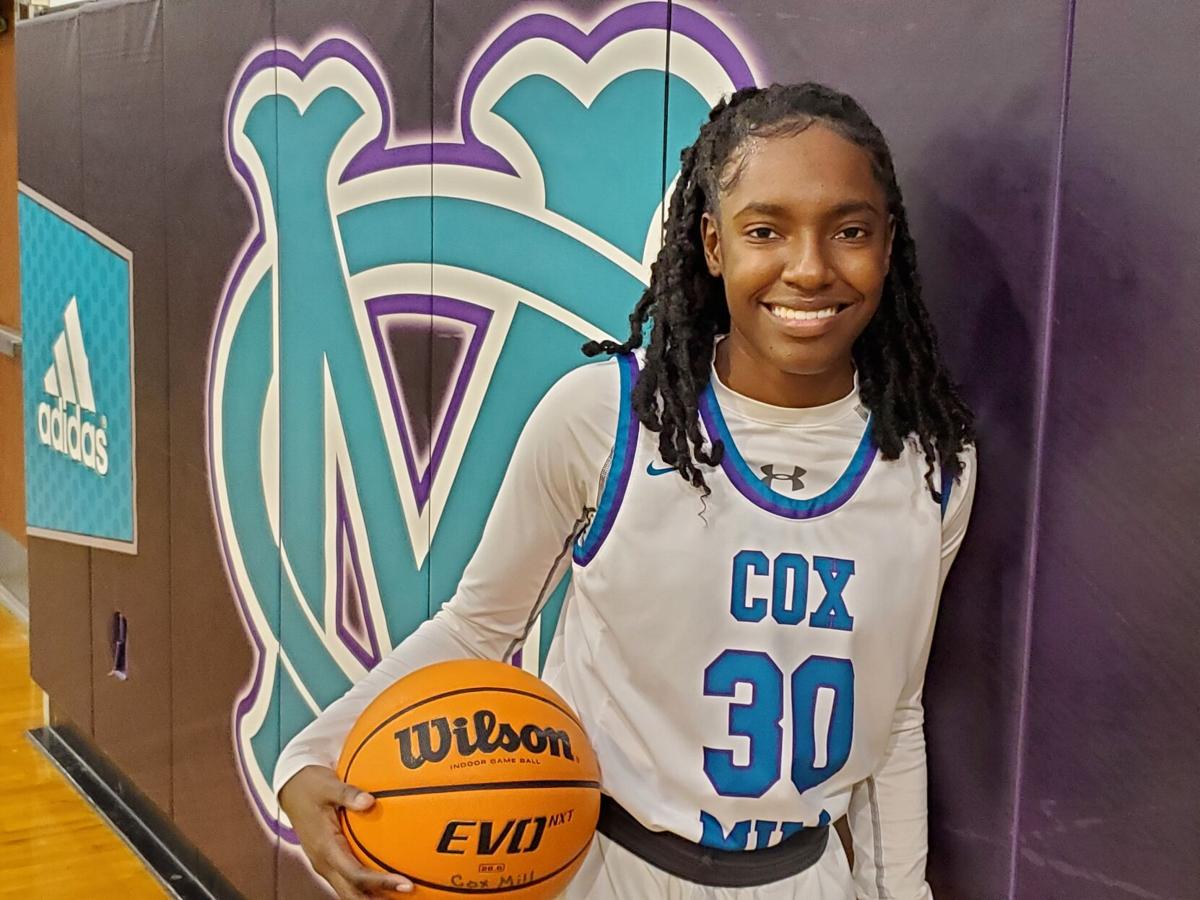 CONCORD – It was the dead of winter, just as high school basketball workouts were getting started, and Cox Mill girls coach Lin Smithson didn't quite know where her senior leadership would come from.
The Chargers had graduated some strong leaders – most notably Nya Tillery and Kelsey Holmes – from a really good team last year, so someone to step up and fill that void would be helpful if Cox Mill was to achieve its goal of winning a conference championship.
Then, one December day, Smithson found what she was looking for, although it wasn't on the basketball court.
Of all places, it was on a tennis court.
While Smithson was conducting preseason conditioning drills on the Cox Mill tennis courts, she kept hearing this voice egging everyone on. Players were tired, and probably a little cold, and here was this one girl clapping and encouraging the other Chargers to push through the drills.
Her name was Emerie Tillmon.
Tillmon was a senior, but she hadn't been on the team last year; she was a transfer from Mooresville's Langtree Charter Academy, and this was her first workout with her new teammates.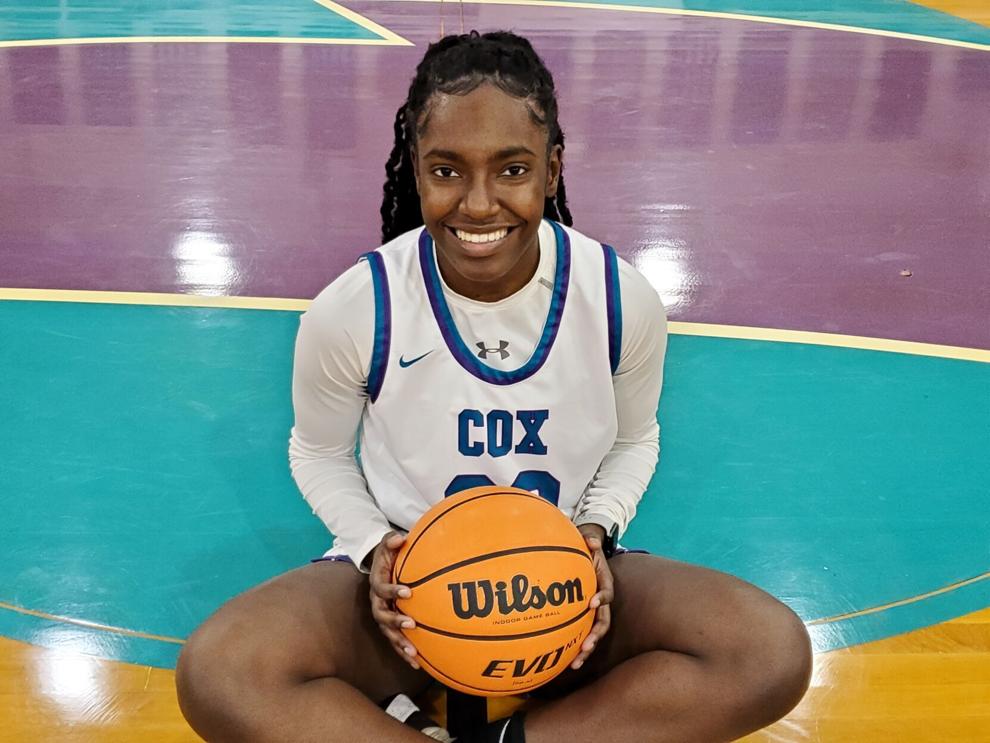 Granted, Tillmon had played on the Cox Mill JV team before moving to Langtree, but she was still in her initial practice with this group, and she wasn't shy at all.
It was the first time Tillmon would blow Smithson away, which is pretty hard to do since she's been a successful coach for more than 35 years.
Still, Smithson was pleasantly stunned.
"She is a true leader, a natural leader, and I knew that the first day when we were out on the tennis courts doing workouts," Smithson said. "She was encouraging everybody out there. She was vocal. We had everyone out there, from freshmen who had hardly touched a basketball to (experienced players), and she was always very encouraging to her teammates. That's how she is. That's what she does."
Actually, Tillmon does quite a bit.
This season, the 5-foot-7 guard was one of the most dynamic players in the conference and a major reason the Chargers indeed ended the regular-season as South Piedmont 3A champions, sharing the crown with Northwest Cabarrus and advancing to the Class 3A state playoffs.
Tillmon averaged 17.5 points per game, but she impressively grabbed 4.2 rebounds, often swooping in from the perimeter and then starting the fastbreak.
Heading into the Chargers' first-round game against Asheville High on Tuesday, Tillmon was just four points shy of scoring 1,000 points for her career, including her two seasons of varsity action at Langtree.   
But Tillmon is also modest and team-focused, so reaching the personal milestone won't be foremost on her mind when she takes the floor Tuesday.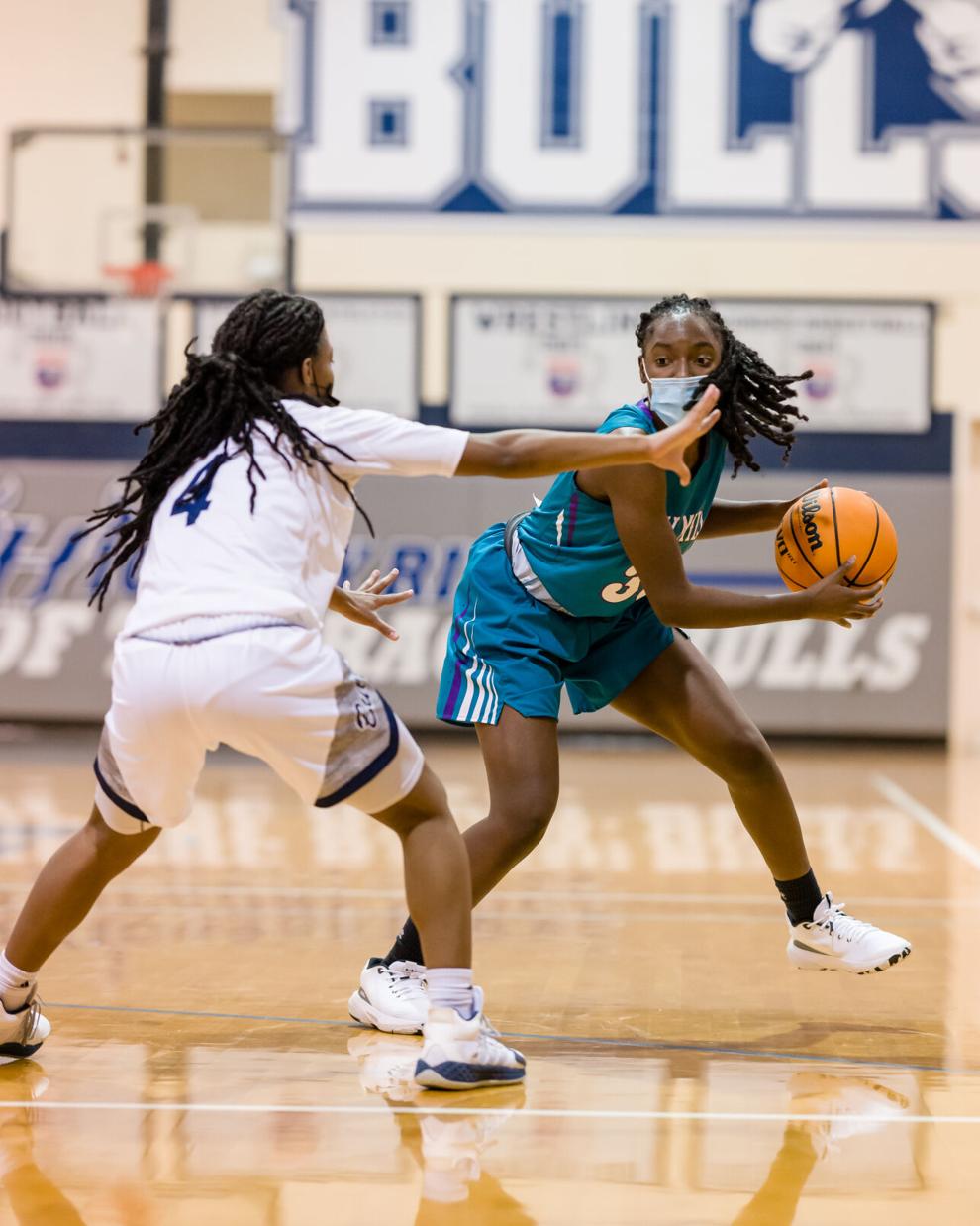 "Yes, I'm very excited," she said. "I've been thinking about reaching this goal for a couple years. But I can't get too ahead of myself because I still have to play, still have to help my team win and compete for a (state) championship."
This is the Tillmon Smithson got to know first: the selfless athlete who cares deeply about her team.
And then she got to coach her this season, and a whole different level of respect came.
Smithson calls Tillmon "one of the best athletes I've ever coached." And that, well, is like the ultimate praise coming from Smithson, who's also coached players such as Jay M. Robinson's Kelsee Cheek, the county all-time leading public-school girls scorer with 2.092 career points, and Kelsi Mahoney, who had a successful college career at George Washington University.
Tillmon, though, has her own place in Smithson's mind.
"Oh, my gosh! She's phenomenal!" Smithson exclaimed. "She really is. She can take it to the basket, she can shoot. She is definitely one of the best players I've ever coached. And again, I've coached a couple that were pretty good.
"She can knock down the 3, she can take it to the basket. I wouldn't want to guard her – I wouldn't have wanted to guard her when I was YOUNG!" Smithson said with a laugh.
Then, Smithson adds another layer to her praise of Tillmon.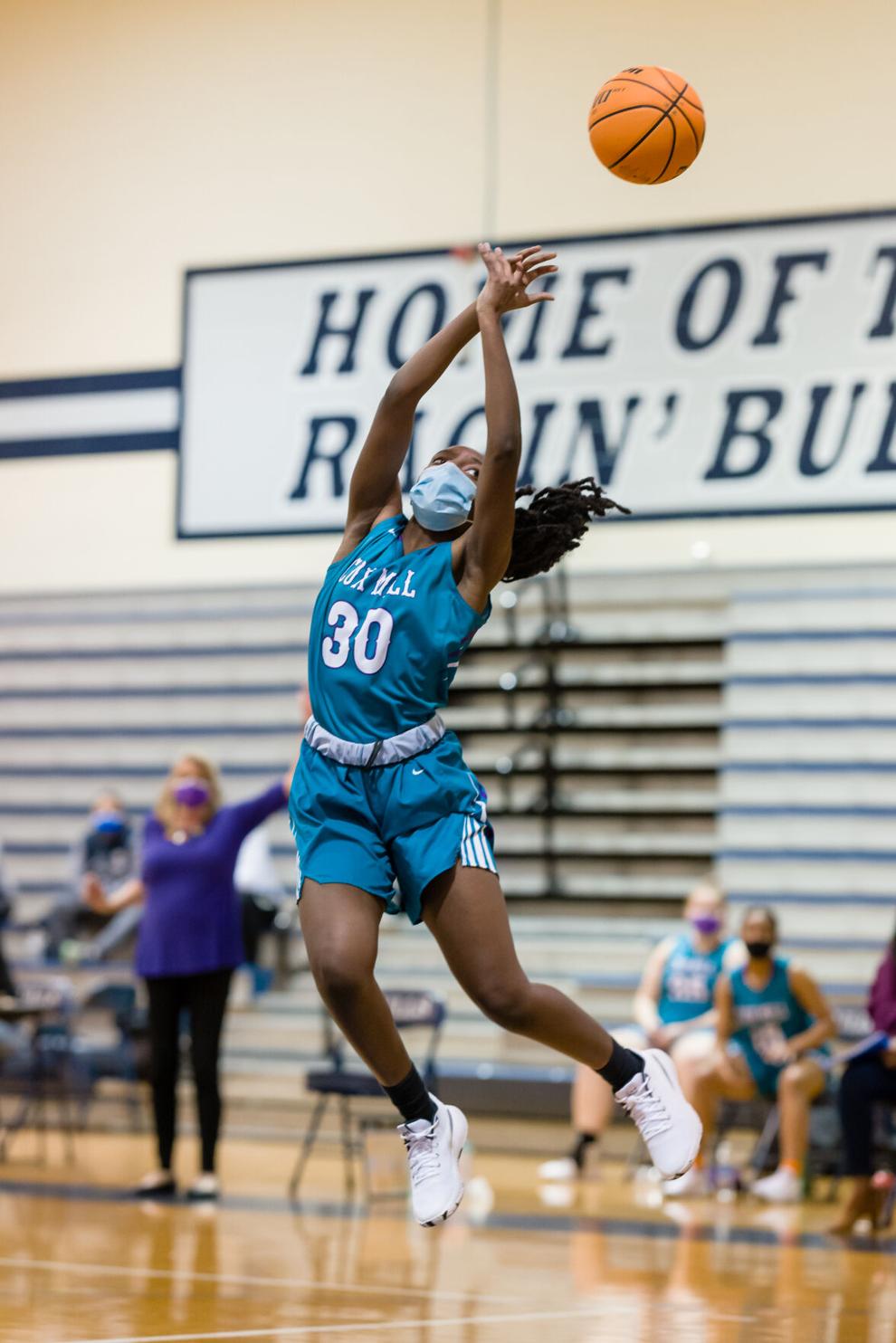 "But here's another thing: She's a great offensive player, but she also plays great defense," Smithson said of Tillmon, who averaged 3.5 steals per game this season.
"That is hard to find in ANY basketball player. You might have a great offensive player and a great defensive player, but to find that in one person is special. And she is a special player."
After her freshman season with the Cox Mill JV, Tillmon decided to move on. It wasn't because she didn't like her home school; it was because her AAU coach, Antonio McConnuighey, had become the head coach at Langtree, and many of her teammates from that same Carolina Heat team were transferring there, too.
Tillmon and her younger sister, Chloe, both went to Langtree, and the team enjoyed success. Individually, Emerie flourished, averaging 12 points per game as a sophomore and 13.5 last season as the team shared a conference title.
She was so strong after two years of varsity ball that she earned multiple scholarship offers. This past November, she committed to Barton College in Wilson.
Just before Tillmon's junior season, however, McConnuighey and Langtree parted ways, and she and Chloe decided to head back to Cox Mill.
"The coach left and we had nine seniors graduate, and we weren't sure they were going to have enough people to have a team, because we were already short players," Tillmon explained. "And then with COVID happening, we said, 'We might as well go back to Cox Mill. It's super close to home, and we know that we'll have a season.'"
That, of course, would play huge role in how the Chargers' season turned out.
While Tillmon was new to the group at Cox Mill, she wasn't an entire stranger.
"I was familiar with a couple of them because they all played with my sister when she was in eighth grade," Tillmon said. "And then, (junior forward) Megan (Gallegos) and my sister have been friends for a long time, so I kind of knew other players through Megan."
Tillmon said she first began to realize that she would have a leadership role with the Chargers not when they were on the tennis courts but when the team began in-gym workouts.
"I caught myself kind of directing everybody where to go and what to do, and they were just listening to me," Tillmon said. "I guess it's part of my personality because I had to be a leader on my AAU team, and I guess it just came out this year."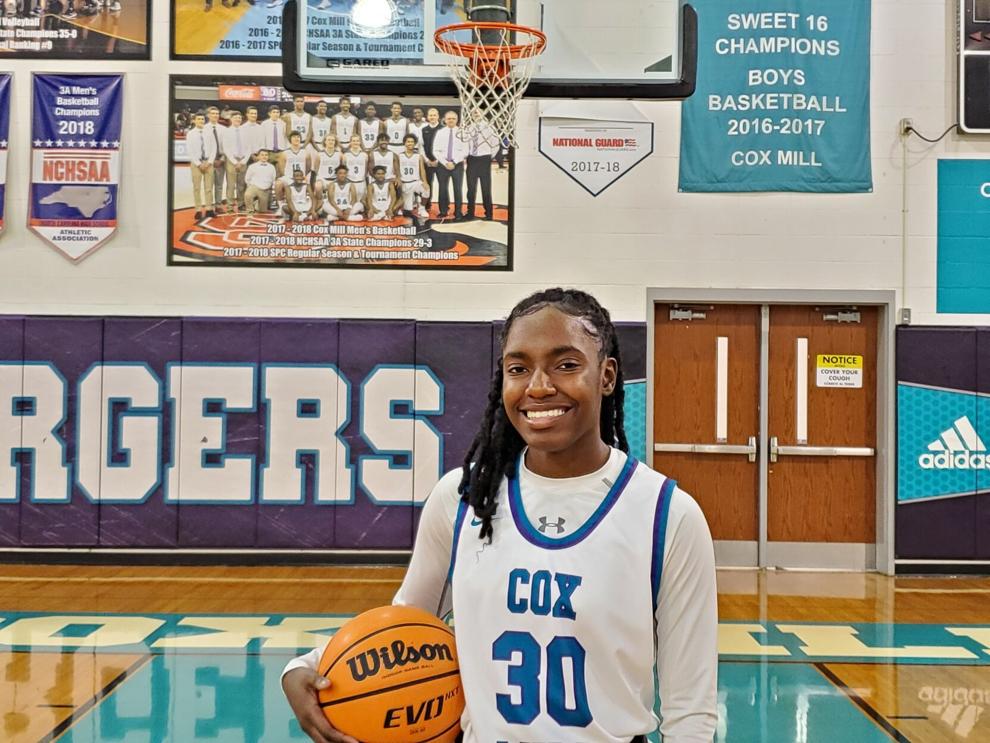 While Tillmon is the Chargers' leading scorer, when she leaves the game, her impact doesn't stop. Particularly during the COVID pandemic, when high school games are only allowed to be attended by a few family members, Tillmon is typically one of the loudest people yelling support from the bench.
But while the Chargers do have their share of quality players who contributed to the league championship – sophomores Arianna Perry and Yanira Finley; juniors Leah Hines, Kylie Lewis and Gallegos; and senior Allison Sedergren, to name a few – they've needed Tillmon's advanced level of play to keep them at the top of the league.
After missing time because of COVID protocols and then losing their first three games, the Chargers won eight of their final nine games to secure their part of the league title.
"I kind of noticed it when we played the Jay M. (Robinson) game (in the third game of the season)," Tillmon said. "We didn't play to our full potential, and we lost, but we came pretty close. And then the next practice, we all kind of came together and realized that we weren't playing as a team. After that practice, everything started to click, and we went on a long winning streak."
The Chargers were the second team to beat Northwest Cabarrus this season, which was the key factor in them getting in the title picture. 
Over Cox Mill's last eight games, Tillmon averaged more than 21 points and eclipsed 20 in a game five times, including a career-high 27 in last week's regular-season finale against West Cabarrus.
"In that West Cabarrus game, there were a couple times where the score got really close, and I had to calm myself down and get myself together, like, 'You have to push your team and get them to the finish line.'" Tillmon recalled.
Of course, she did, and the Chargers won, 65-50.
Again, the veteran coach Smithson shakes her head with amazement. Because Tillmon works so hard to be better, it's become infectious to her teammates, and that helped produced the conference championship.
Smithson indeed got her senior leader.
"She works as hard as any kid I've ever coached, and I've coached some hard workers," Smithson said. "She's just a great leader. Her coming in and doing the things that she's done has absolutely, positively made a difference in this team.
"She's special. She's very special."