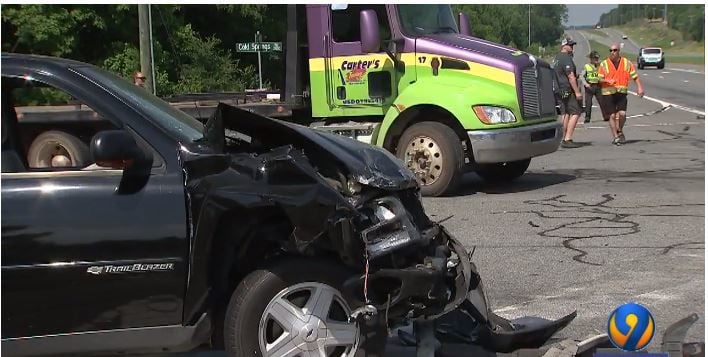 CABARRUS COUNTY -- A woman was charged in a crashed that killed a 5-year-old Concord girl on May 25 in Cabarrus County.
Troopers said 5-year-old Noel McCall died in a two-vehicle collision just before 2:30 p.m. at the intersection of Cold Springs Road and N.C. 49, just north of the Cabarrus Arena & Events Center.
Witnesses told troopers that a car driven by Linda Clark, of Albemarle, ran a redlight and crashed into the side of the vehicle where the girl was a passenger.
Investigators charged Clark with felony death by motor vehicle. She was arrested with a $100,000 bond.
Troopers said a car driven by Marsha McCall was traveling west on Cold Springs Road and was just about through the intersection when the vehicle driven by Clark rammed into the right passenger door area.
McCall's car veered off the shoulder of Cold Springs Road, while Clark's car spun off the road and smacked into a utility pole off N.C. 49.
Sgt. Robert W. Whitley, of the State Highway Patrol, told the Independent Tribune that the girl was on the back passenger side in an approved safety seat when she was struck.
Troopers said the girl was pronounced dead at the scene. The two drivers were taken to NorthEast Medical Center with non-life-threatening injuries.
"It's a very sad situation. It's hard on all those involved," Whitley said. "It was just a really sad scene. It was a severe crash with a lot of damage to the vehicles."
Be the first to know
Get local news delivered to your inbox!