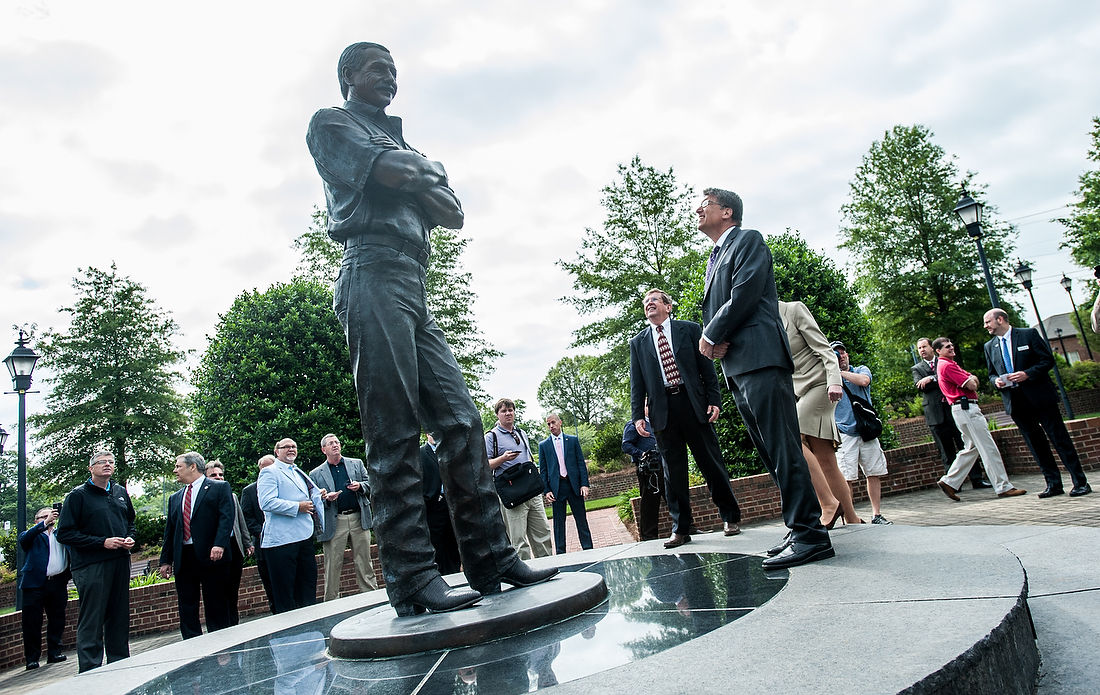 KANNAPOLIS — Tourists traveling through Cabarrus County will soon have an easier time finding their way to downtown Kannapolis and other points in the community thanks to a way finding program that will soon be implemented by the Cabarrus County Convention and Visitors Bureau.
The program will be a partnership with all of the municipalities in Cabarrus County, including Kannapolis.
Officials will discuss the program during the regularly scheduled work session of the Kannapolis City Council at 6 p.m. Monday, Jan. 11, at the new city hall at 401 Laureate Way, Kannapolis.
John Mills, executive vice president with Cabarrus County Convention & Visitors Bureau, said the wayfinding program is part of a Destination 2020 Vision Plan adopted in 2011 that also include traffic improvements, such as the Derita Road widening and other efforts in the county to improve traffic flow. The wayfinding portion is the latest part of that Destination 2020 Vision Plan.
"Wayfinding, in its simplest sense, it's a way to make it easier for visitors to navigate to a destination and our purpose, primarily, is to assist the visitor getting from the hotel lodging properties and to the downtown areas," Mills said.
Mills said there could be a visitor staying at hotel on exit 49 wanting to go to downtown Kannapolis, and the signs will help those visitors. And even though we are in an age of Google Maps and GPS, sometimes the directions given aren't always accurate and wayfinding signs can help visitors feel comfortable knowing they are headed in the right direction, Mills said.
"Wayfinding gives the visitor more confidence that they are heading in the right direction and it also helps them in identifying the area," Mills said.
The plan calls for more than 60 signs to be placed throughout the community between the efforts of the visitors center and the individual municipalities. Mills said they do not have a cost for the wayfinding signs yet, and will be working with a consultant to determine the costs. Signs could be used to guide visitors to attractions, such as the Cabarrus Arena and Events Center or Frank Liske Park.
Mills said before officials can move forward their plans will have to be submitted to the N.C. Department of Transportation for approval and then the project would be put out to sign manufacturers for the bidding process.
Once the process is complete those wayfinding signs can help guide visitors to their destinations in Cabarrus County which can lead to big spending in our community.
Visitors spent a record $400.3 million in Cabarrus County in 2014, up 7.6 percent over 2013 -- the second-highest increase in North Carolina, according to a new survey. Tourism spending in Cabarrus has more than doubled since 2002, when the total was put at $173 million, according to the report.
The races at Charlotte Motor Speedway, zMax Dragway and The Dirt Track continue to be a big draw. Also new in 2014, SEA LIFE Aquarium joined the mix of attractions and retailers at Concord Mills.
Conventions at Embassy Suites Charlotte-Concord and Great Wolf Lodge also attract corporate and leisure travelers.
Some Cabarrus County tourism impact highlights:
» The travel and tourism industry directly employs more than 4,190 people.
» Total payroll generated by the tourism industry in Cabarrus County was $87.06 million, in 2014.
» State tax revenues totaled $22.03 million and local tax revenues totaled $6.92 million from travel to Cabarrus County, in 2014.
In Kannapolis, tourists visit the North Carolina Music Hall of Fame as well as the Dale Earnhardt memorial statue, and now with the new city hall's meeting space more and more events are being planned in Kannapolis.