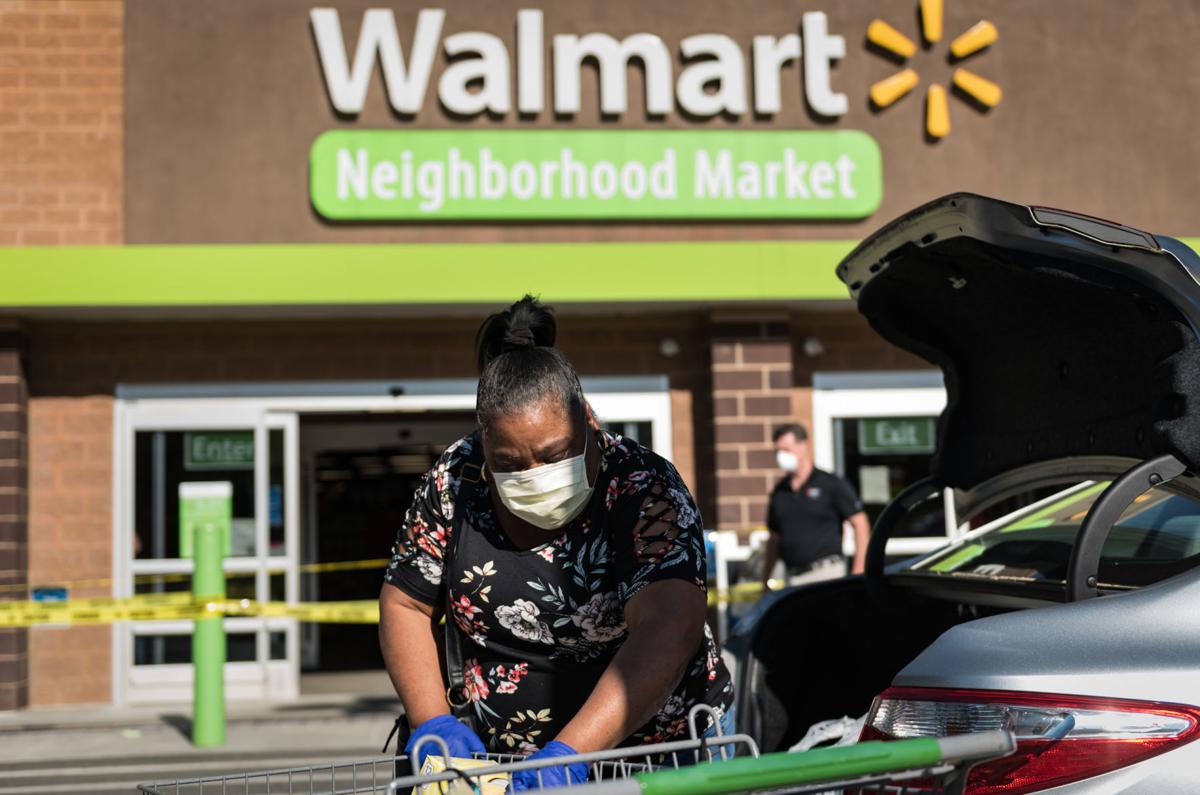 Winston-Salem Mayor Allen Joines said Monday he will likely impose a requirement that people wear face masks in public if Gov. Roy Cooper does not do so today, in response to the COVID-19 pandemic.
Joines said the requirement would likely be similar to one put into effect in Greensboro on Monday by Mayor Nancy Vaughan.
The requirement in Greensboro goes into effect at 5 p.m. today, but Joines said any rule imposed here would allow a short period of time for people to get ready.
Joines said he would prefer that any rules on face coverings be statewide, so that everyone is following the same rules.
But Joines said he is prepared to act alone under his emergency powers if need be.
"It is a pretty effective way to protect the public," Joines said, adding that studies show masks decrease the chances of passing on the coronavirus.
Joines said enforcement would rely on persuasion, and he doesn't foresee police issuing many tickets.
"Enforcement is the tough part of this," Joines said. "We are asking folks to be mindful of other people. The police strategy would be to remind people that there is a requirement to wear a mask.
In Greensboro, face coverings will be required anytime someone is in contact with other people in public and many private spaces where it is not possible to maintain social distancing.
Those places include grocery stores, drug stores, businesses, parking lots, sidewalks and on public transit.
People won't have to wear face masks while they are with family or members of the same household, Greensboro officials said.
They are also not required for children under 12, people at restaurants while they are eating, or in private, individual offices.
The Greensboro requirements for face coverings also does not apply for people who can't wear masks for health or religious reasons, or in settings where masks are not practical or feasible, such as while swimming or getting dental care.
The Greensboro rules also require face coverings for people working in restaurants and retail, or in businesses that provide personal services.
Greensboro is not the only North Carolina place that has put in masking requirements.
Durham County put masking requirements into effect on April 20. The city of Raleigh imposed masks in public last Friday. Boone has a requirement to wear masks in public that went into effect last Saturday. Dare County put in masking requirements on Sunday.
Be the first to know
Get local news delivered to your inbox!