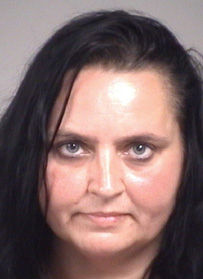 CONCORD, N.C. -- A Davidson woman and her mother have been indicted after police say the daughter committed sex acts with a 6-year-old boy and her mother intimidated witnesses in the case.
Meredith Kristin Simmons, 24, of Davidson, was indicted Aug. 18 on charges of first degree sex offense with a child and taking indecent liberties with a child.
She is serving time in the Cabarrus County Jail for a larceny charge, but faces a $50,000 bond for the sex charges.
Her mother, Penny Spencer Simmons, of Forestridge Lane, Kannapolis, was indicted on two counts of intimidating witnesses.
She is free after posting $50,000 bond on Tuesday.
Police say between June 12 and July 23, Meredith Simmons committed lewd acts with a 6-year-old boy.
Authorities have accused Penny Simmons of calling one witness on a cell phone and sending a Facebook message to another last month, both times threatening bodily harm to the witnesses for the purpose of keeping them from testifying against her daughter.
Meredith Simmons waived her right to counsel, and the court appointed attorney Brittany Love to represent Penny Simmons.