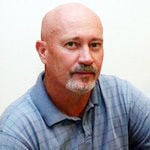 "President Trump's four-year assault on our democratic institutions and values will soon end."— New York Times editorial, "Victory for Joe Biden, at Last," 11/8/20
The media's anti-Trump rhetoric has produced a four-year blitz of negative analysis and pseudo-intellectual poppycock that is unprecedented in American history. Tune in to CNN, MSNBC, or any of the major networks on any given day, and the pure vitriol spewed in the name of analysis will assault the senses of any objective-minded person not prone to the same Donald Trump obsession.
The market leader in these attacks, however, continues to be the New York Times, the supposed pre-eminent newspaper in the land.
The recent 700-word editorial referenced above was noteworthy for its string of redundant platitudes, which this column will explore.
Notably, the lack of self-awareness demonstrated by the Times editorial board is exceeded only by that of Hillary Clinton. These people are guilty of the very things they accuse Trump and his supporters of doing. It's not just a part of who they are — IT IS who they are.
Institutions and values
To state that President Trump maintained a "four-year assault on our democratic institutions and values" is downright laughable and ignorant of facts.
What institutions would those be, exactly? Trump has called out the bias and misinformation rampant in major media outlets. Meanwhile, the New York Times does more in one month to undermine credibility in the media than Trump has done in four years.
This is a newspaper that for years was at the forefront of the bogus Russia collusion narrative. The Times even received a Pulitzer Prize in 2018 for National Reporting based on articles detailing what has been widely discredited as collusion between Trump and the Russians.
How about another revered American institution — law enforcement and the expectation that our government-funded entities are out to help, not hinder, law-abiding citizens. The anti-Trump hysterics have waged a campaign against police departments that is appalling in its outright hatred for individuals who wear a badge. Defund the Police is definitely not a Trump slogan.
How about respect and funding for the military? Again, Trump has focused on boosting a defense budget decimated by Barack Obama's administration.
Then there's the Constitution, the document that articulates and provides the framework for our institutions and values. Is Trump the one out to discredit the Constitution as outdated and irrelevant? No, that would be his opponents.
Division
"Fortunately for America, Mr. Biden promises to be a president for both sides — a welcome shift from a leader who has spent his tenure dividing the electorate into perceived fans and enemies." — NY Times
No administration in recent memory did more to divide this country than that of Obama. He even acknowledged the rancor during his final State of the Union address. As a matter of record, it was during his administration that the disrespect for law enforcement began to gain traction.
Meanwhile, the Times has maintained a consistent tone of division and acrimony, not just toward Trump but toward his supporters as well. That has been a defining trait of national media over the last four years. The Times and others simply do not respect the middle class or its enduring system of American values.
Unity and healing?
"The broad endorsement of Mr. Biden's message of unity and healing is cause for celebration. Americans have embraced that optimism and Mr. Biden as their next president." — NY Times
To state that Biden has "broad endorsement" is terribly misleading and a shameful tactic by a leading newspaper. The latest data as of the writing of this column had Biden with a lead of less than 4 percentage points. Approximately half the states supported Trump. Not exactly a broad endorsement.
By the way, where was the optimism when Trump's economic numbers produced historic unemployment and a boom that contrasted sharply with the historically slow growth of Obama-Biden?
Where is the unity and healing when radical Democrats are calling for retribution against Trump supporters?
Weaker, meaner, poorer, sicker, more divided
"Come January, Mr. Biden will take office facing a jumble of crises. His predecessor is leaving America weaker, meaner, poorer, sicker and more divided than four years ago." — NY Times
This one is especially rich, given the facts. What basis is "weaker" used against Trump? A weaker military? Hardly. A weaker international presence? The peace accord in the Middle East suggests otherwise. The submission of North Korea suggests otherwise. The vilifying of China's devious ways suggests otherwise.
Meaner? Trump and his supporters were not rioting, burning and looting in recent months. Trump and his supporters were not harassing everyday people in public places. Trump and his supporters never sought to undermine law enforcement. Trump and his supporters did not spit at, curse, or otherwise abuse uniformed officers.
Poorer? Seriously? Where exactly is the data to support that absurdity, other than the economic slowdown brought on by coronavirus? Before the pandemic — which, by the way, Trump neither started nor made worse — the economy had made everyone richer and more prosperous. According to the Wall Street Journal in September, "the median household income in 2019 grew at a whopping 6.8% — the largest annual increase on record."
And there's more, according to the Journal: "Real median U.S. household income last year rose by $4,379 to $68,709. In dollar amounts, this is nearly 50% more than during the eight years of Barack Obama's presidency."
More divided? Yes, thanks for the resistance of the anti-Trump crowd.
Resistance
"Mr. Trump's message of fear and resentment resonated with tens of millions of Americans. Trumpism will not magically disappear. If anything, its adherents will very likely find renewed energy and purpose in marshaling a new resistance movement committed to undermining and delegitimizing the incoming administration." — NY Times
The Times and its like-minded ilk should be especially familiar with undermining and delegitimizing a presidential administration. They've spent four years becoming masters of the craft. Irony, no doubt, is lost on some people, especially supposed journalists.
If the Republican Party is worth anything going forward — absent Donald Trump — then its mantra should be to protect traditional American values. This is not a matter of obstructing for the sake of obstruction — based primarily on the dislike of someone — but a matter of obstructing for the sake of what is essential to the soul of this country. Are you listening, Mitch McConnell?
Dems actually got that one right in terms of their slogan — it is a battle for the soul of this country. That includes the values, traditions, rules and system of governance that took this country to the pinnacle of freedom and individual opportunity.
Restoring faith in democracy
"With the perspective of time, the Trump era is likely to be viewed as an extended stress test for the American experiment. The president did his best to undermine the nation's democratic foundations. They were shaken, but they did not break. Mr. Trump exposed their vulnerabilities but also their strength. It now falls to Mr. Biden to improve and safeguard those foundations, to help restore faith in our democracy and ourselves — to make America greater than ever before." — NY Times
As the last paragraph in the editorial — in spite of repeating what has already been stated — this lies at the core of the hypocrisy of the Times.
The last four years have demonstrated the Times to be as divisive, mean-spirited, and outright dishonest as a publication could possibly be. In terms of destroying our democracy, the New York Times has been as guilty as any individual or institution in this country. The Times has fostered an atmosphere of discord wrought by a tone of sanctimony.
That makes us all less secure in the trust and viability of the republic and its revered institutions. This, ultimately, is not about Donald Trump. Without question, it is about the forces that Trump, the warrior that he is, fought against during his four years.
Catch the latest in Opinion
Get opinion pieces, letters and editorials sent directly to your inbox weekly!