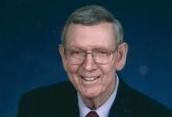 My wife, Barbara, and I visited Myrtle Beach, South Carolina for a couple of days. I went out one morning looking for the post office and noticed it was on the corner of Kings Highway and Sixth Avenue North. Immediately, my mind traveled back to 1959, the year we were married and moved to Myrtle Beach. Base housing was not large enough to accommodate lower ranking airman, thereby forcing us to look for a place in the local economy. The first house in which we lived was once located just across the street from where the city post office is now located. Although the house is no longer there, I felt my heart flutter when I started to flashback and could picture in my mind the little bungalow that was not much larger than one of the larger rooms in our current home. At that moment I was overcome by the fond memories of the short time we stayed there.
In the fifties Dean Martin recorded a song, "Memories are made of This" and truly memories are something that God gives that only He can take away. I thank God He still gives me memories from the past of my first true love. The portion of the lyrics of "Steal Away", a song written by Hank Williams Sr. reads "Should you go first and I remain to finish with the scroll, No less than shadows shall ever creep in to make this life seem droll. We've known so much of happiness we've had our cup of joy. And memory is one gift of God that death cannot destroy. I want to know each step you take that I may walk the same. For someday down that lonely road you'll hear me call your name."
Most of us have memories of the time with that special love God has given to us. However, I wonder how many Christians still remember when their love affair with the Lord Jesus Christ began. Do you remember when you asked Him to come into your heart? This should have been the happiest day of your life and we certainly must remember and cherish it, because new life began at that moment. Although some don't see it that way, in John 3, Jesus told Nicodemus that accepting Him as Savior is being born again into the Spirit of Almighty God. Thus, this new life is eternal and miraculously secured by Jesus our Lord. No one can take that gift away.
The new life in Christ is a marriage that can never end in divorce. "God has given to us eternal life, and this life is in His Son. He who has the Son has life. He that has not the Son of God has not life" (1 John 5: 11-12), KJV.
My life with Barbara started over 60 years ago, and I thank God for each precious year. However, she and I thank Him even more for His gift of salvation.
Do you know Him? Have you ever asked Jesus to forgive you of your sin? Have you ever invited Him to come into your heart, save you and to remain in you forever? Take that step today. You will glad you did.