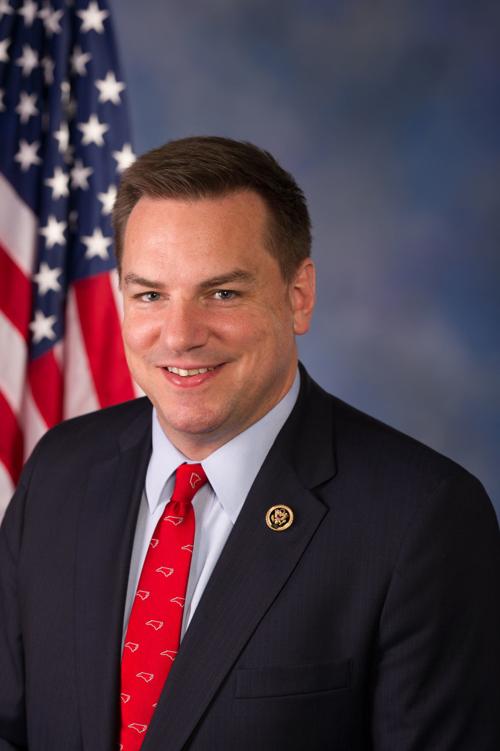 Throughout the response to the coronavirus outbreak, my top objectives have never changed. Those are to make sure our local health care providers and public health officials have all the resources they need, increase the availability of tests in our community, mitigate the impacts on families, workers and small businesses, and help make treatments and vaccines available to you as soon as possible.
Thanks to President Donald Trump's leadership, our country has made incredible progress on all of these fronts. Specifically through President Trump's historic Operation Warp Speed, a COVID-19 vaccine is being developed at record speed. This crucial initiative has brought together the private sector and the federal government to set a goal of producing 300 million doses of safe and effective coronavirus vaccine by January 2021. Along with President Trump and Vice President Mike Pence, I have focused federal funding to reach this goal and get you back on your feet quickly and safely.
This past week, I had the honor of joining President Trump and Vice President Pence in North Carolina to highlight how our state is helping to lead the fight against coronavirus.
On Monday, President Trump and I visited Fujifilm Biotechnologies in Morrisville. Fujifilm Biotechnologies has partnered with the drug manufacturer Novavax, and together they are utilizing federal funds from Operation Warp Speed to bring a vaccine to market. It is incredible to see firsthand the advancements we are making due to this partnership. Only in America are we able to work together and, in a matter of months, have multiple clinical trials underway for a vaccine.
Also last week, I joined Vice President Pence and U.S. Food and Drug Administration Commissioner Dr. Stephen Hahn at the North Carolina Biotech Center in Durham. During a roundtable discussion with the vice president, I questioned researchers working on a vaccine about what lessons we have learned already from the Operation Warp Speed effort that may benefit future vaccine development. It is inspiring to know that doctors and scientists right here in our state are paving the way, and I am proud of the hard work they continue to do for our community and our nation.
During the vice president's visit, we also joined Secretary of Education Betsy DeVos in Apex for a discussion at Thales Academy on how to safely reopen schools. Thales Academy spent more than 40,000 hours preparing the school for students to come back to class.
As the son of a retired public schoolteacher and a dad, I understand the safety of our children is our top priority. All the experts and the science from the CDC to the American Academy of Pediatrics tell us getting our children back in the classroom is critical to their mental and physical health. Education is the most important tool we have, and while I believe our kids need to be in school, we must adhere to strict health safety standards to keep teachers and students safe. Thales Academy can be a model on how we can accomplish this, and I thank Vice President Pence for coming to our state and listening to the concerns of our teachers, parents and students on how to reopen our schools and protect the health of our children.
As a member of the Energy and Commerce Subcommittee on Health, I will continue to work extensively on the drug and vaccine approval process so that we can protect public health, reopen our country and get back to living our lives. I appreciated the opportunity to share my thoughts directly with President Trump and Vice President Pence last week as we discussed ways to obtain a vaccine quickly and safely, as well as protect students and teachers. While there is still work to do, I am committed to building on groundbreaking advancements — especially here in North Carolina — to defeat the coronavirus and rebuild our country stronger than before.
Richard Hudson represents North Carolina's 8th District, which covers Cabarrus and other counties.
Catch the latest in Opinion
Get opinion pieces, letters and editorials sent directly to your inbox weekly!