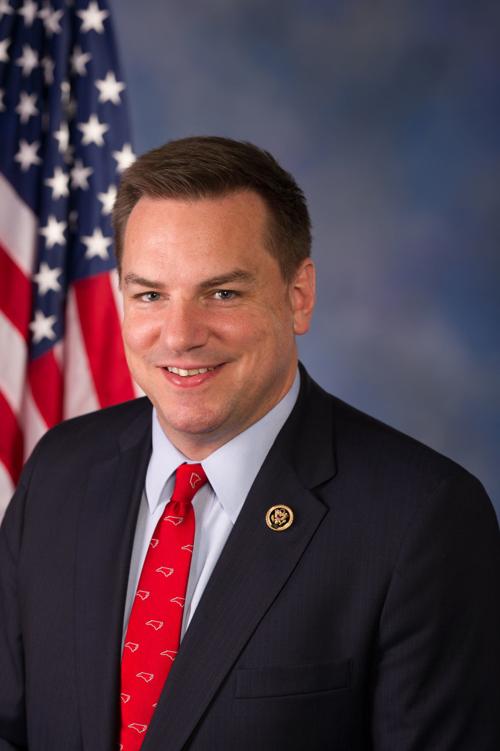 Every day, more folks are going back to work, more small businesses are opening their doors, and more students are going back to school. We have a long way to go to protect public health and rebuild our economy, but these are all good signs.
Throughout last week, I enjoyed seeing many of you across our region and seeing this progress firsthand. I was encouraged visiting with local business owners who are seeing the economy open back up and revenues climbing. I also visited two schools that are working to keep teachers and students safe, while allowing them the opportunity to keep learning in a classroom setting. It is important that we open our economy and schools back up -- but most important to do it safely.
On Tuesday, I visited the Wonder Career Center at A.L. Brown High School. Located in Kannapolis, the center has partnered with Rowan-Cabarrus Community College to equip students for careers in computer programming, HVAC, public safety, welding and other important trades. Career and Technical Education has never been more important to support students and workers as we rebuild our economy following the COVID-19 pandemic. As a former Rowan-Cabarrus Community College Trustee, I know how important Career and Technical Education is to our students and the opportunities it creates.
On Wednesday, I toured Highland Middle School in Sanford to see how they are sanitizing classrooms and implementing procedures to maintain social distancing to keep our children safe. As we plan and prepare for a post-pandemic North Carolina and nation, education must be at the forefront. We cannot allow our children to fall behind and the future of our country be set back. While at Highland Middle, I discussed my efforts to increase federal Impact Aid funding that helps to fund schools including this one near military bases like Fort Bragg. This year, I was able to secure $16 million for the Impact Aid program, as well as a provision to study the program and see how we can further boost funding in the future. I will always fight to make sure our students, our military, their families and veterans get the resources they need.
In addition to visiting schools, I also visited with workers and small business owners across our region as they continue to rebuild from COVID-19 lockdowns. The Paycheck Protection Program helped small businesses save 1.2 million jobs in North Carolina. But we must do more to continue restoring our way of life and emerging from every challenge posed by COVID-19.
To help reach that goal, last week I introduced the American Drug Supply Chain Act. This bipartisan legislation will improve the drug supply chain and identify obstacles to domestic manufacturing and potential incentives to bring more manufacturing back to the United States.
The COVID-19 pandemic has exposed the dangers of having too much of our critical prescription drug supply chain overseas in countries like China. That's why I'm working to ensure as many drugs as possible are made right here in the United States to protect patients, defend our national security, and create good, high-paying manufacturing jobs in our country.
I'll continue to stay focused on common sense solutions to rebuild our economy, support our troops, safely open our schools, lower the price of prescriptions drugs and emerge from the COVID-19 pandemic stronger than before. We've accomplished a lot, but I won't stop fighting for you.
Richard Hudson represents North Carolina's 8th District, which includes Cabarrus and other counties.
Catch the latest in Opinion
Get opinion pieces, letters and editorials sent directly to your inbox weekly!