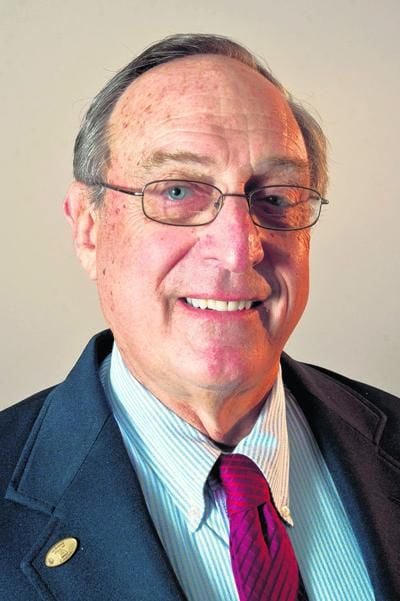 Recent polls indicate that 73% of Republican voters support the contention of a rigged election. Most are fearful of parting ways with former President Donald Trump. This is in-spite of current President Biden's win with over a 7 million voter margin. The USA has the fairest elections in the world with numerous safeguards and checks and balances. Boards of elections throughout the states are balanced with both parties having proper numbers of officials and poll workers. There are more Republican governors than Democrats, and most state legislatures are Republican. In the last Presidential election more Republican governors and Representatives were elected than Democrats. If it were a "rigged" election then the down ballot numbers would have favored the Democrats, except for the Senate which only switched by three seats. Trump is still contesting the results with no proof.
The insurrection at the capital was aided and abetted by Trump and his misguided followers. The National Guard was delayed in responding to the riots due to Donald Trump's failure to respond to the national crisis at the capitol. DC police were overwhelmed by the angry crowd. There is some credible evidence that certain congressmen were complicit in the brutal attack.
For a democracy to survive the will of the people needs to prevail verus a cult following of a divisive individual. Presently the control of the COVID virus is the number one priority. The pandemic needs more funds to combat the disease which has accounted for well over ½ million deaths. The HR 1 bill's passage helped provide these funds as well as supplementing unemployment benefits and funding assistance to low and middle class individuals. This stimulus is and will increase demand for goods and services, thereby increasing employment and assuring greater vaccine distribution.
It will further provide more funds to open schools earlier with needed resources.
The GOP needs to stop measures designed to discourage voting. It has been proven that fewer voters means greater GOP success. Voter ID requirements, fewer voter drop off boxes, fewer days of early voting, curtailment of mail- in voting, etc. lessens voting opportunities. We need to
encourage voting not discourage it. Voting is a constitutional right. It is different than checking out a library book or driving a car wherein a license is required. Further, there is very little evidence of massive voter fraud, clearly less than a handful of votes easily corrected. The only recent fraud in NC was in a Republican candidate in the Charlotte area where ballots were harvested for money.
It has resulted in jail terms for those involved. The passage of HR 1 has stimulated the economyfrom the bottom up vs. top down as before. GOP voters opposed to this legislation should return their checks payable to the US Treasury to signify their refusal to help those in need. Why accept a gift not appreciated. By so doing, it would help balance the budget. Those making over $400,000 will likely experience a future tax increase, merely a reversal of Trump's tax law change which favored the wealthy and large corporations. The new administration is off to a good start.
Congress should represent the people in their districts rather than serving their self interests and self preservation. Their pay and benefits often come before the will of the people.
Term limits would help the problems of congressional self entitlement and longevity.
Gun safety, a legal pathway to citizenship, racial equity, living wages, and adequate housing should be foremost of the minds of legislatures vs. the previous platform of whatever former Pres. Trump wants for himself and those who agree with him. America should stand for values espoused in the
Bill of Rights and the Constitution, not the whims of a dictatorial leader. We need more people of courage and good will representing whats good for most of our people, not just a biased mob who blindly follow an increasingly narrow base. Breaking news: the election was not rigged so lets get on with the business of the people.
LeRoy Deabler of Concord is a former Hospital CEO and healthcare consultant.