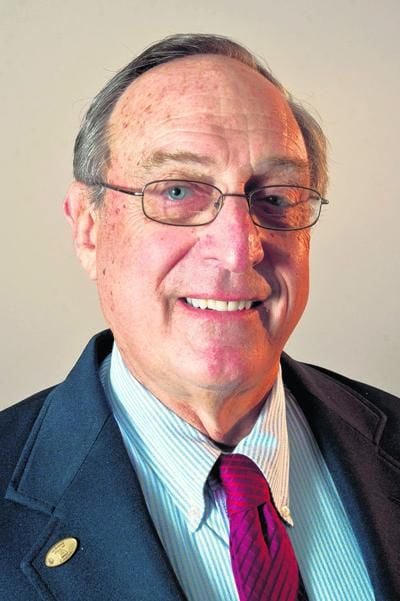 Since the GOP has no platform and lacks broad public opinion support, it has taken on voting reforms in spite of the fact that it is not needed. Numerous states controlled by GOP legislature is attempting to change voting requirements throughout the country. It has been proven over and over that there is no wide spread voter fraud in our state and national elections. Even the Supreme Court failed to opine on the matter.
Voter turnout has been robust in the last election. GOP Secretaries of States have accurately certified the validity of nation-wide elections, especially in the swing states like Arizona, Pennsylvania, Georgia, Nevada, etc. The only rational for state legislatures to act in such restrictive ways is to minimize votes to suppress legitimate voter rights.
One state requires a doctor's permission for one to receive an absentee ballot. Another state prohibits offering water and food for those waiting for hours in line to vote.
It's just like a hammer looking for a nail when none is needed.
Seven out of the last eight Democratic candidates for President have won the popular vote yet many victories went to the Republicans due to the Electoral College. Popular opinion does not seem to phase the GOP Senate. For instance, most people support infrastructure funding yet the Senate obstructs the passage of such bills. Most want comprehensive background checks on gun purchases, and most want a prohibition on public ownership of assault weapons. The Senate is deaf to the will of the majority of the pubic opinion. If Washington D.C. would be allowed to have Senatorial representation, it would help balance the Senate in favor of the people.
The District of Columbia has a bigger population than Wyoming and Vermont; yet they have no Senators.
Most credible economists favor a robust stimulus during recessionary periods, yet not a single GOP Senator voted in favor of the last stimulus. The virus situation is improving now due to adequate funding and strong Presidential leadership. Much of the progress is due to strong leadership versus wishful thinking and "alternative" facts.
There have been 2,600 mass shootings since Sandy Hook massacre. Thoughts and prayers are not enough. Background checks are still lacking, and simple changes seem impossible due to the influence of the paranoid gun lobby and NRA resistance. Gun safety is not the same as Second Amendment rights for self protection. Every day we hear of more and more gun homicides until we become immune to the phenomenon. The least we could do is listen to the public and encourage our representatives to vote accordingly. The minimum wage of $7.25 has not changed since 2007. A full time worker should be able to survive on a livable wage. It's time for change, and change to benefit those in the lower and middle class individuals and families. Lets fix things that need fixing. It would strike a blow for a democratic nation.
LeRoy Deabler is a retired Hospital CEO and national healthcare consultant.