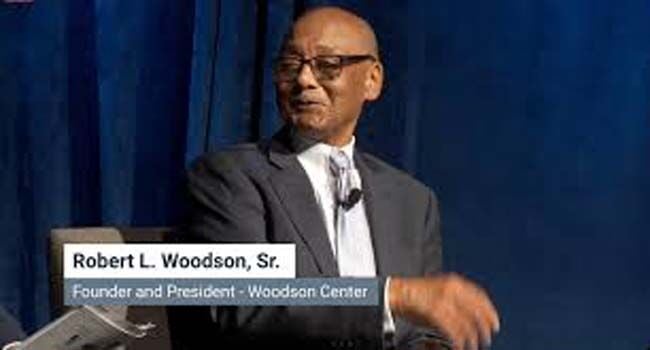 For 40 years Robert Woodson has offered help in rebuilding low-income communities plagued by crime, unemployment, drug abuse and hopelessness, providing what no government program is capable of providing—grassroots assistance from the people who've actually overcome those problems.
Through his Woodson Center, which he founded in 1981, Woodson has developed a framework of hands-on help detailed in a book released late last year, "Lessons From the Least of These." A friend recently recommended the book, telling me that the introduction alone would be worth the price of the book. She was correct.
In fact, Woodson's philosophy stands as an antidote to the cries of victimhood and oppression that have become so prevalent in this country during recent years. He calls it a false narrative that Blacks today face problems related to past injustices.
In "A Note from Bob," appearing before the actual introduction, Woodson immediately sets himself apart from the myriad politicians and major corporations that regularly spew words of victimhood as if Black Americans are incapable of self-help:
"Though I have witnessed and experienced incidents of racism throughout my 80-plus years, not once did I consider myself a victim. Never have I thought that my destiny was dependent upon others acknowledging their privilege or advantage through circumstances. In fact, I know from experience the only path for bettering one's self and one's life is through taking responsibility for one's own uplift."
In what he calls "The Woodson Principles of Neighborhood Enterprise," he provides a template of 10 concepts upon which communities can climb out of dire circumstances, relying upon its own members to work through problems that government bureaucrats fail to understand. The Woodson Principles propose self-help rather than government handouts or advice from so-called experts as key to finding the path to sustained success.
Throughout the book, in fact, Woodson stresses the need for help to come from within troubled communities. Outside assistance from government or academic experts only serves to compound the problems as community members become mere numbers—commodities, essentially—boosting the bureaucratic dollars flowing into social programs.
Woodson occasionally leans on the words of Martin Luther King, the civil rights icon whose message of non-violent resistence defined the movement in the 1960s.
"Since the death of Dr. King, open and honest debate within the Black community has dwindled," writes Woodson. "As a consequence, even though the United States has spent trillions of dollars on anti-poverty programs, one-third of Black America is in danger of becoming a permanent underclass."
Woodson references a time in our history when Black Americans overcame the horrors of slavery. He tells of Blacks accumulating $700 million of personal wealth in the five decades following the Emancipation Proclamation. That included over 40,000 businesses and almost one million farms. Notably, the literacy rate increased from 5 percent to 70 percent.
"Lessons" is replete with stories of success, in fact, both on the individual level and from communities. He calls The Benning Public House complex in Washington, D.D. "a notorious killing field" in the late 1990s. Behind the leadership of the Woodson Center and a local grassroots organization, a truce was reached between rival street gangs. For the next 12 years, Benning did not have a gang-related murder. Gang members became agents of change and helped transform troubled youth.
That example is typical of the approach by the Woodson Center, which seeks to heal and improve from within, assisting and empowering the people who have been through the proverbial storm of violence and addiction.
Another of Woodson's success stories involved a gang leader by the name of Robert (Fat Bob) Allen, now deceased, who lived with the Woodson family for a short time.
"We helped him to become an ambassador of peace, intervening in gang disputes and bringing about peace," writes Woodson. "The pride he received from being feared was replaced by being honored for being a peacemaker."
Woodson is consistent in his criticism of anti-poverty programs run by the government, pointing out the futility of the trillions of dollars that have been spent over the decades—with no track record of actually helping individuals out of poverty. He also calls out what he calls "race hustlers" who benefit financially by exploiting divisive issues involving race. "They, along with their guilty white liberal enablers—and the media who cover both—pose as the vanguard of today's civil rights movement."
However, no other passage sums up the book's tone—or the mission of the Woodson Center—better than the words below:
"We need to come together as a nation to address the problems of poverty by empowering those at the bottom, giving them the opportunity to excel and participate in the free enterprise system. The most important component of this pursuit is in inspiring others to revive the principles of self-determination, personal responsibility, vision, and values."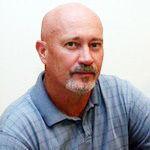 Larry Cothren has worked as a writer and editor for more than three decades. He teaches at Hickory Ridge High School and can be reached at lgcothren@aol.com.