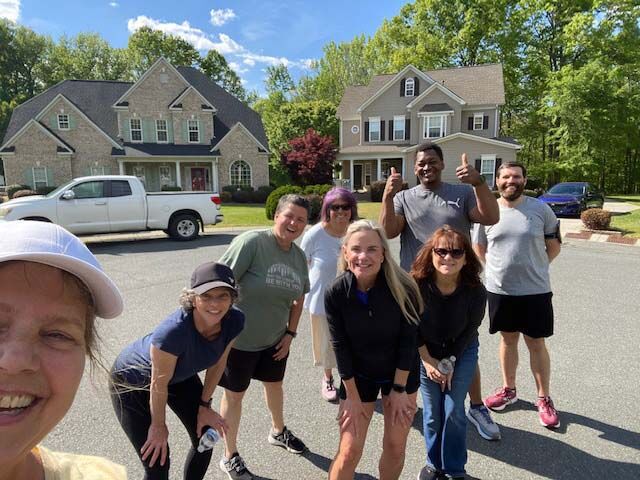 If I told you that working out could be meditative, would you be more interested in doing it daily? Relaxation while exercising was a foreign concept I couldn't wait to incorporate. Is there a chance I could love to run and find that sweet spot they talk about? Did I hear that I could walk fast or run and relieve stress at the same time, almost to the point of complete body relaxation? It's true.
My friend, Amy Peacock, is a Master Certified Chi Instructor, and she recently brought her magic touch to my neighborhood. A small group gathered on a gorgeous spring day with a collective purpose: to learn proper form when moving. The lessons were vast and incorporated principles that create a more balanced life. Beyond the foundations of joint alignment, rhythm, cadence, step form and shoe types, I learned that my life could be healthier with proper body movement and reduce the chance of injury or even help me recover from prior injuries. I had no desire to run, but in the days following our Chi workshop, I found myself eager to jog. It's a surprising "side effect".
The focus of proper movement begins on posture. The illusive habits are easy but not natural at first. Lift my head, suck in my gut, relax my shoulders. Some posture became habits early - when I sit at a piano my posture instantly improves. When I type, my feet are typically hip distance apart and my spine straightens. My music and typing teachers insisted that being in position was the first rule of the respective craft. But the gym coaches never mentioned posture or alignment as we were forced to run a mile in fifth grade, and I never learned to properly run, much less walk. Every time I made myself run over the years everything hurt, and I couldn't breathe well. It seems impossible that when I (chi) run now, I can carry on a conversation and barely get winded.
Our steps should remain under our aligned body to reduce heel strike and joint pain. Knees must be unlocked. It's a crucial role that this alignment plays, as our feet, hips and upper body need to work in harmony for our joints to stay efficient. The cadence of our movement and rhythm of our workout is unique to each of us, and something you have to feel. When you find it, you will know, and with correct posture added and engaging your core, running feels like a massage on your spine.
Amy's website explains much more about the art of Chi Running and Chi Walking, at https://www.chirunning.com/instructor/amy-peacock/. She teaches us that this is how nature intended us to move, incorporating the inner design of T'ai Chi which uses big muscles to do the heavy lifting, smaller muscles for less work, and tapping into the power of our core in all that we do.
Whether you're walking for pleasure or running a marathon (also hopefully for pleasure), your whole body can be relaxed, your thoughts clear, focused and mindful, and your every step working to lower your impact on the ground. May your every step be lighter and filled with peace as you celebrate your body moving in a new, healthier, Chi-kind of way.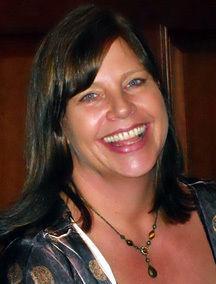 Tracy Himes, In Honor of People Everywhere (In H.O.P.E.)is an author, speaker and storyteller and operates TracyHimes.com.