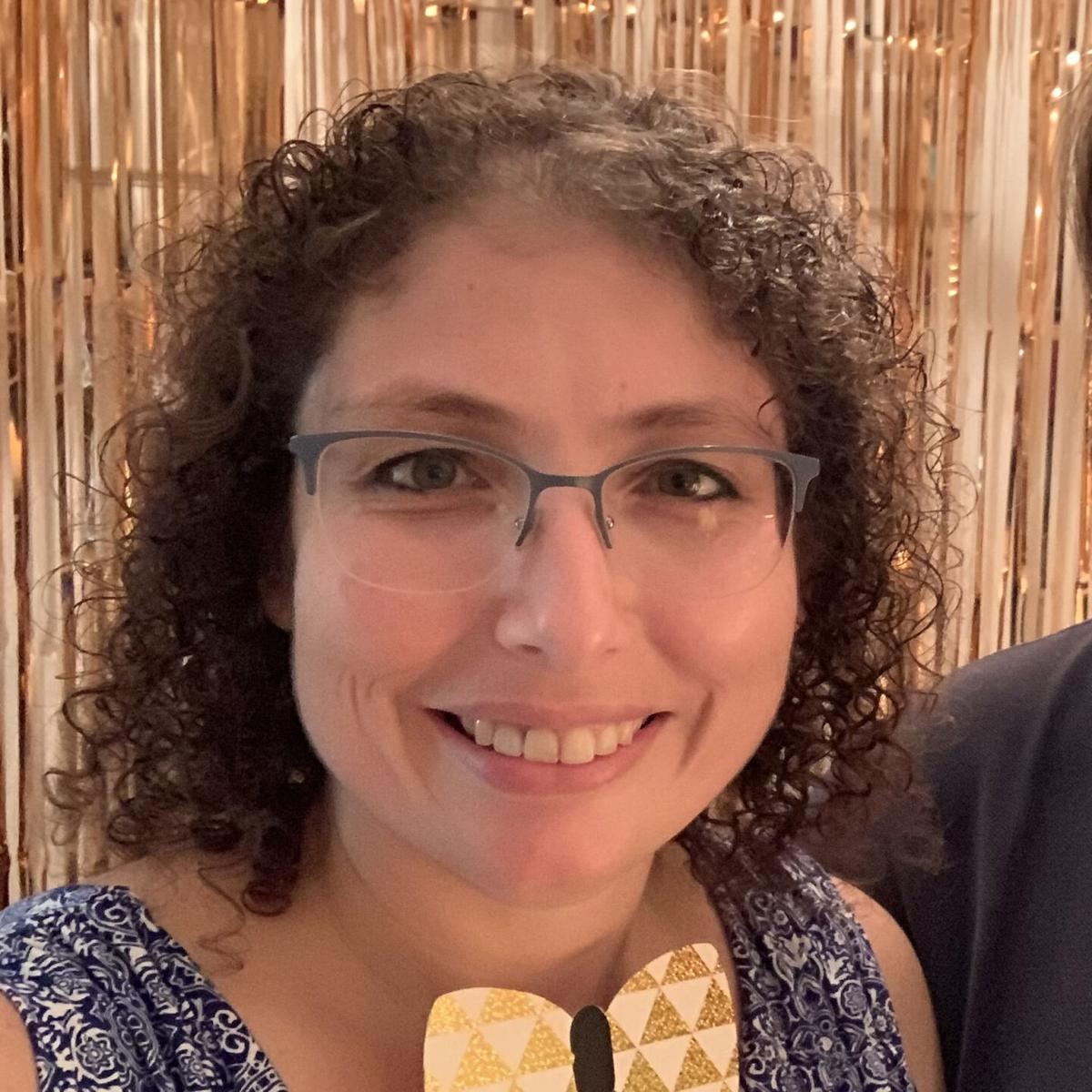 My wish for every board of education is simple; I wish for board members to put students before themselves and stop using the Board of Education as a stepping stool for their political ambitions.
People want to run for county commissioner or NC House of Representatives? Fine, but don't use the Board of Education to get there. Politics have no business in education.
At the Oct. 18 "specially called" Board of Education meeting, it was stated that we are in an "era of institutional mistrust." While that is certainly true, my mistrust of this board comes directly from their actions not matching their words and instead matching political ideologies that have nothing to do with education.
At all of the September and October board meetings, we heard from the board about how devastating it is that students are missing school because of quarantines. Everyone understands the importance of kids in school, but there were some board members who seemed hyper-focused on this issue. They said this wasn't political, but looking at the timeline, I disagree.
The Oct. 4th Board of Education meeting was the fourth time this school year we heard discussion about too many students being quarantined. At this meeting, CCS reported only 6% of quarantined students tested positive for COVID. This means 94% of the quarantined students were missing valuable time in school. These 237 students staying home unnecessarily was a big deal. It concerned all seven board members, but Laura Blackwell, Tim Furr, Denise Adcock, and Rob Walter were all especially vocal about this issue. KIDS NEED TO BE IN SCHOOL they said!
Blackwell, Furr, Adcock, and Walter continued to express concern about quarantine numbers! Something must be done! In comes the new superintendent which THIS BOARD PICKED, Dr. John Kopicki. He had LISTENED to their concerns and found a pilot study that literally SOLVES THIS ISSUE.
At the Oct. 4th meeting, Kopicki reported the Test-to-Stay Pilot Study would change it so non-symptomatic students who had an exposure to Covid would NOT HAVE TO QUARANTINE if they tested negative on day 1, 3, 5, and 7. What does that do? It keeps the 94% of potentially exposed students IN SCHOOL and decreases quarantines. This is EXACTLY what the board said they wanted. It was a word we don't hear too often anymore… a compromise.
Kopicki stated he told the Secretary of Policy for the NC Department of Health and Human Services, "If you do this (pilot study), Cabarrus is interested because we want to keep our kids in school." Of course, we do! Of course, our board does! Of course, Blackwell, Furr, Adcock, and Walter do, it's what they keep talking about! Plus, the "COVID Task Force" named quarantines as their number one concern.
After presenting this option, Kopicki says, "We are lacking substitutes. We are lacking bus drivers. We are lacking school health personnel." One thing he didn't mention is that we are lacking teachers. As of Monday, November 22, there are currently 19 Elementary Teacher, 7 Middle School Teacher, 19 High School Teacher, 27 Special Education teachers/service providers, and 1 ESL Teacher positions unfilled (according to the Cabarrus County Schools' HR website). This means that 3 months into the school year, we have 73 teaching positions open! That should alarm EVERYONE.
The board responded with questions and comments about the Test-to-Stay Pilot Study. Blackwell, Furr, and Walter changed their focus immediately. It was no longer about keeping kids in school; it was about masks. Blackwell says, yes, this is a big concern and she's glad there's an option, but then makes sure to ask if masks would have to stay. Kopicki reported that they would [This changed at the Nov. 22 meeting to only the people using this program instead of quarantine would have to mask.]. Walter says he appreciates trying to keep more kids in school, but then mentions concerns about continued masking. Tim Furr says, "I was excited to hear about the test-and-stay policies until you mentioned keeping the masks on." KIDS NEED TO BE IN SCHOOL no longer seemed like their focus.
On Oct. 18, the board had another "Specially Called" meeting. Cabarrus County Schools had 233 students in quarantine that week. With the objective to keep the kids in school, what did our board do? They removed mandatory masking. This was the action that Ms. Adcock stated would "devastate the school system at this point." Mandatory masking is the policy that had been WORKING to bring numbers down. Optional masking GUARANTEED quarantines would rise (and they have). Making masks optional was more important than keeping kids in school.
In a time when we have 73 teaching positions open and are lacking in school health personnel, substitutes, and bus drivers, our school system did not need more strain with raised quarantines! Our students deserve to be in school, just like the board said.
In the same meeting, Mr. Furr made a rebuttal that students are only masked at school and not at "Carowinds, parks, and ball games." First, THOSE. ARE. ALL. OUTSIDE. LOCATIONS! School is mostly INSIDE. Secondly, no, not everyone is doing those things. Third, masks HELP prevent transmission from the infected as well as HELP prevent transmission to the uninfected. One mask isn't a total shield. Two masks aren't total shields. But together, they provide multiple layers of defense against the spread of Covid.
Ms. Adcock showed true character and judgement at the October 18 meeting, sticking to what she said was important, and being able to look at the system as a whole.
On Oct. 26th, students and staff (including unvaccinated staff) went to masks-optional. Two weeks later, Cabarrus County Schools had 502 students quarantined and 501 the following week. Almost 300 more students were missing school because of quarantine in 14 days. The board more than doubled the number of students missing school because of their mask-optional policy. These unnecessary mask-optional quarantine numbers are more than 186% higher than the 237 that Furr, Walter, and Blackwell were up in arms about on Oct. 4.
Finally, at this week's Monday, Nov 22, board meeting, Kopicki and his team presented the updated details to the Test-to-Stay pilot program. The program now only requires masking for those who are testing-to-stay instead of quarantining. It does not make masks mandatory for all of the staff and students as reported in October.
The board voted unanimously to enter the program. All of the concerns disappeared with the masks now being optional for all non-exposed staff and students. Now Furr, Walter, Grimsley, and Blackwell can pretend keeping kids in school is their priority again. But do you know what would keep the most kids in school? Combining the recommended masking with the Test-to-Stay program.
So, why on Oct. 18 did it go from KEEP KIDS IN SCHOOL to MASKS OPTIONAL ABOVE ALL ELSE for Blackwell, Furr, Walter, and Grimsley? Simply put, because it was never about the students; it was always about politics.
And after I wrote the original draft of this, my high-risk son was sent home to quarantine. Guess who gets to spend Thanksgiving by ourselves? Thanks, BOE. I'll be thankful when a few board members run for a different office. Don't believe me? Check your ballots in 2022 and 2024. They'll be there.