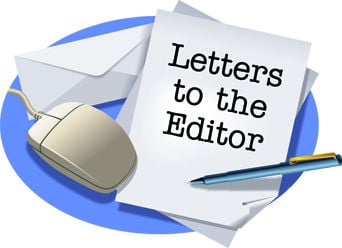 It seems that Larry Cothren and many others are suffering from convenient amnesia. This administration has waged a constant war on the First Amendment and the free press. This president constantly refers to the free press as '"the true enemy of the people." It will get to the point where this administration will have to create their own press. State run media?
Right to peacefully assemble - not under this administration. Americans that were peacefully assembled in Lafayette Park were forcefully removed by this administration to conduct a political stunt and American citizens are being detained with no charges. Secret police?
Cothren brings up an oldie, but goodie - attacks on the 2nd Amendment. How many times do we have to hear and read this tired old argument? The 2nd Amendment is not getting appealed, it is not being attacked, guns are not being confiscated. Weapons are readily available to law abiding citizens. Same ol' scare tactics. Stop selling it, nobody is buying it.
Should we be surprised that this administration ignores all scientific evidence concerning global warning? This is the same administration that ignored the advice and warnings of doctors and scientists about how to slow the spread of COVID-19 resulting in the deaths of over 200,000 Americans and counting. We cannot, as a nation, continue to deny science. I have a secret, the world is round, pass it on.
Another oldie but goodie - Democrats mismanage the economy. The two best economies we have had in recent years have occurred under Democratic administrations. This administration inherited a very strong economy. Do the work, compare the economic indicators with the Clinton and Obama administrations even before the COVID pandemic. Surprise! Not the greatest economy ever.
It seems like recently Democrats clean up Republican messes – 76, 92, and 08. Whether it happens in 2020 or 2024, a Democrat will be there. You're welcome.
Catch the latest in Opinion
Get opinion pieces, letters and editorials sent directly to your inbox weekly!