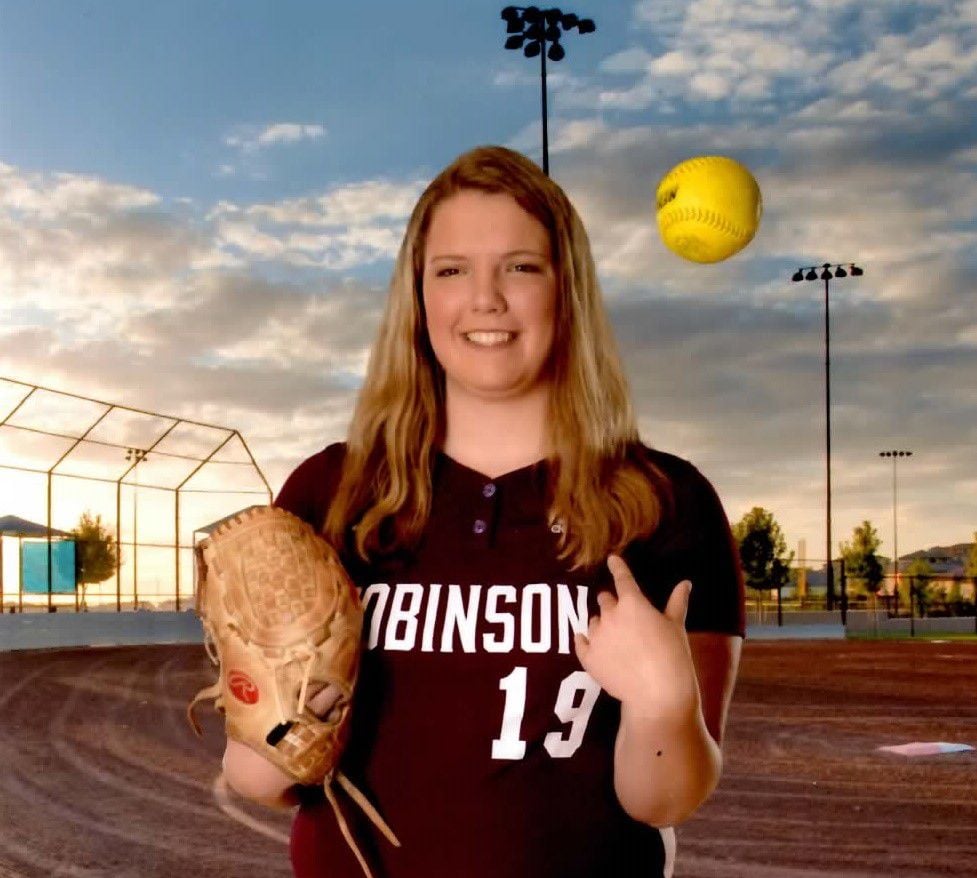 Editor's note: This story is part of an Independent Tribune series titled "Senior Spotlight" on high school athletes who are currently missing their senior seasons because of the novel coronavirus.
CONCORD – Deanna Waddell was 4 years old when she fell in love for the first time.
And it wasn't just some passing fancy.
Well before Waddell realized she was in love, she'd flirted a time or two. But then fate swooped in, and she just knew it was meant to be.
Softball had her heart forever.
"I played a lot of sports as a kid," recalled Waddell, now a senior at Jay M. Robinson High School.  "I was a gymnast for a while, I was dancer, I played basketball. But one day, my parents signed me up for T-ball, and that's what I fell in love with.
"None of the other sports I played, I didn't really love them. But as soon as I played softball for the first time, I knew it was my sport. I loved hitting, I loved fielding, I loved playing with a team."
Those early days of T-ball were the start of a bright future in softball for Waddell, who moved on to travel ball to excelling at Jay M. Robinson to signing a National Letter of Intent to play for Montreat College last November.
As the Bulldogs started the 2020 season by winning two of their first three South Piedmont 3A Conference games, Waddell had team-highs with a .412 batting average and seven hits to go with five RBIs. As a pitcher, she also led Jay M. Robinson with 13 strikeouts.
Unfortunately, the 2020 season was cut short in March because of the novel coronavirus pandemic, and Waddell's final high school season ended at just five games. She wouldn't have a chance to follow up the all-conference campaign she'd had as a junior.
But the memories of her time as a Bulldog, just like the moment she first stepped onto a T-ball field, last forever.
"It's been fun," the 17-year-old Waddell said of her time at Jay M. Robinson. "We had a really good team this year, and I'm sad it got cut off. I've really enjoyed playing with the girls because I've been playing with some of them since we were 5. And getting these past four years has been great."
Waddell recently spent time doing a question-and-answer session with the Independent Tribune, during which she discussed many topics, including her love of exotic foods and what she would do if she ever got her hands on a million bucks.
When did you realize you could have a future in softball?
When I was about 14 and the recruiting started. I realized that college softball was something I wanted to do.
I went to a lot of camps and started e-mailing a lot of coaches, and they started e-mailing me back. It just kind of went from there, and then I got an offer from Montreat during my sophomore year.
What are you most looking forward to with college softball?
Meeting all the teammates and creating relationships with the fans.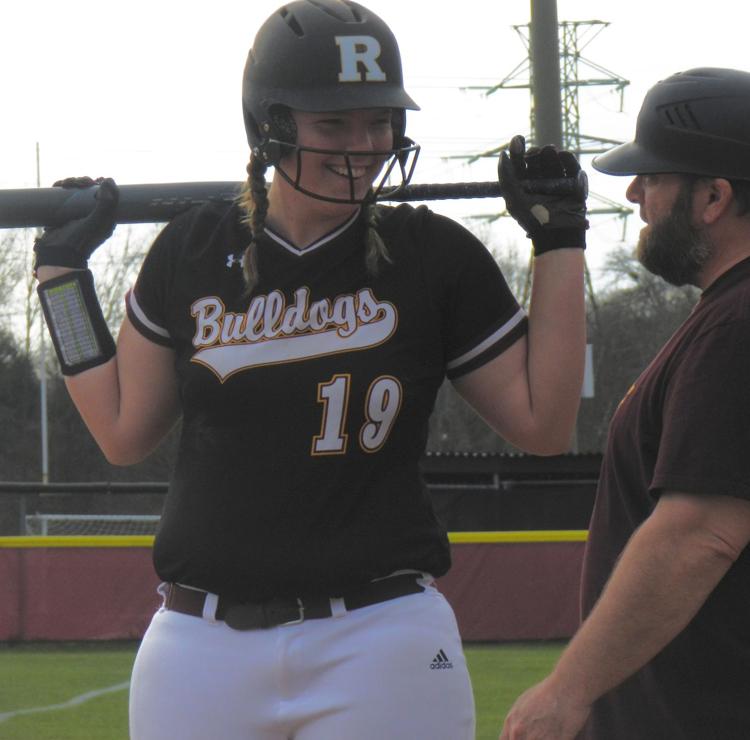 How have you been spending the quarantine?
Working out, pitching, doing a lot of yard work. My parents (Richard and Debbie) decided this was a great time to clean up our yard, so that's what I've been doing.
What do you like to do when you're away from the softball field?
I like to paint – a lot. I've been painting since I was a little girl. Whatever comes to my mind, I like to paint it. I like to do landscapes with acrylic paint.
I also like to watch sports a lot.
What's your favorite sport other than softball?
Football, for sure. I like to watch the (Carolina) Panthers, and I like to watch the University of Tennessee play.
I watch the Panthers every Sunday. If we have a softball tournament somewhere, normally I'm watching the game on my phone when we have a break. If we don't have a tournament, I'm with my family watching it.
Living in North Carolina, how did you become such a Tennessee fan?
My dad took me to the campus one time – I think for a softball camp or something – and I just absolutely loved it. And I was like, 'I'm a Tennessee fan!'
I grew up a Chapel Hill fan, but that changed when I was 10 when he took me to the Tennessee camp. I even have a few softballs signed by the (Tennessee softball) players.
Do you have any superstitions?
I play better when my hair's braided, so I have one of my teammates braid my hair before a game. Normally, it's my my friend Lizzie DeIngenis or my friend Katie Pedrick.
Who's your favorite softball player of all time?
Monica Abbott. She's a lefty, just like me, and she went to Tennessee. She set the record for the fastest pitch ever, and she actually pitched that pitch in Kannapolis (in 2012 as a member of the Chicago Bandits against the Carolina Diamonds). It was 77 miles per hour.
What's the fastest pitch you've ever thrown?
Probably mid-60s – like 64 mph.
What's the best game you've ever played?
The best game I've ever played was when I pitched a no-hitter against Cox Mill in my junior year.
Did you know it was going to be a special night for you when you started that game?
I don't know. We had beaten them a few days earlier at their house, so I was feeling pretty good about facing them again at our house. I just started feeling good as the game went on. But I didn't know what I had done until after the game, and I was like, 'Oh, my goodness, they didn't hit me, did they? That's awesome!'
(Note: The Bulldogs won, 10-0, and Waddell also went 1-for-2 at the plate with an RBI.)
What makes you really happy?
Anything sports-related. Sports are a major part of my life. That's what I'm planning on majoring in when I go to college. I want to be an athletic trainer one day or a softball coach. Sports, and watching them, really make me happy.
What's your favorite place to eat?
That's a good question. I like a lot of different foods. But I would have to say Casa Grande on Highway 29.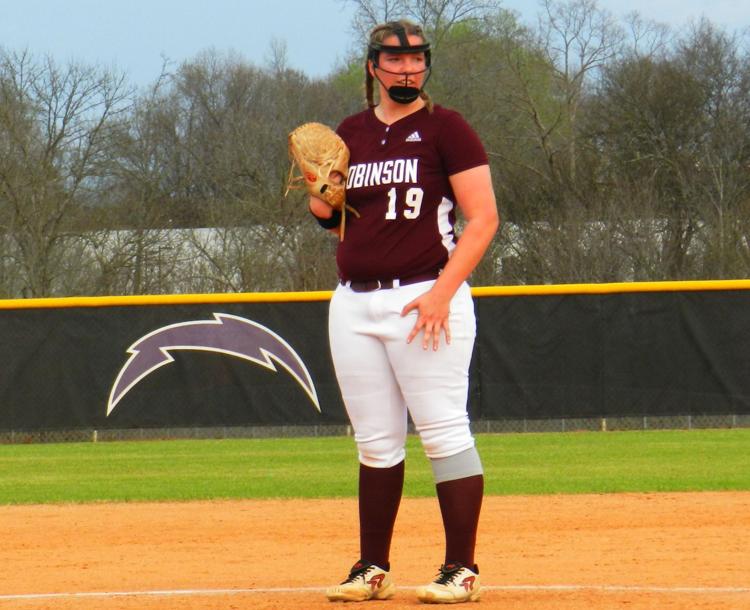 What's a food that's you've never eaten but you'd really like to try?
I've had shark before. My dad and I went shark fishing at the beach, and it was pretty good.
What's your dream vacation spot?
If you could have dinner with anybody, past or present, who would it be?
My Aunt Sheri (Waddell). She passed away four years ago, and I really would love to see her again and talk to her and update her about everything that's happening in my life.
If you were stranded on a desert island, what's one thing you would have to have?
What advice would you give 7-year-old Deanna Waddell?
I would tell her not to worry as much as she does and to have fun all the time.
If you were Queen of the World for a day, what's one thing you would change?
If you won a million dollars, what's the first thing you would buy?
I would build a softball complex in Cabarrus County. That's always been my dream.
To nominate an athlete to be featured in the "Senior Spotlight," send an e-mail to Independent Tribune sports editor C. Jemal Horton at jhorton@independenttribune.com. Nominees must be in 12th grade and already have been on the roster of a spring sport at the start of the 2020 season.
Be the first to know
Get local news delivered to your inbox!