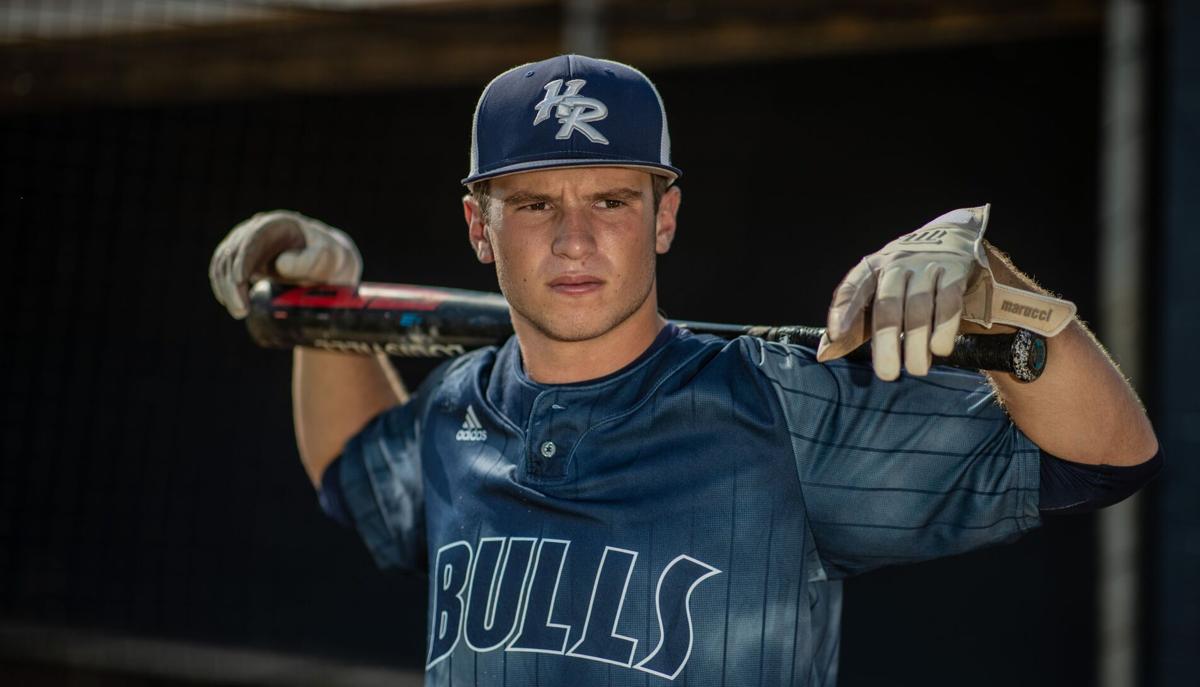 Editor's note: This story is part of an Independent Tribune series titled "Senior Spotlight" on high school athletes who are currently missing their senior seasons because of the novel coronavirus.
HARRISBURG – Joey Tuders feels the need.
The Hickory Ridge senior baseball standout was a speed demon on the diamond, known for his elite fielding and aerial playmaking, and even chasing down ball carriers as a lineback on the football team.
Now Tuders will have a chance to pursue similar thrills, as he will be enrolling in UNC Charlotte's Air Force ROTC program this upcoming year. Whether that's flying jets or keeping America's cyber presence safe, Tuders has big goals for his future Air Force career.
Tuders is a thrill-seeker who finds the most joy when he's with his friends and family. Community is something of great value to him.
That's why when HRHS baseball coach Braden Knapp decided to turn the Ragin' Bulls' final home game before the season was suspended because of COVID-19 into a makeshift Senior Night, Tuders was full of emotion.
"It hit me pretty early that this would be my last game," Tuders recalled in a question-and-answer session with the Independent Tribune. "I was trying to take in everything I could visually. I wanted to take mental pictures of everything to remember it."
Members of the community rallied to give Tuders, his teammates, and even his opponents from Independence High a final game to remember. Parents brought pizzas for after the game, and photos were taken of all the seniors on the foul line.
Tuders was honored by the gesture from his community and found it hard to believe he was no longer going to play baseball with his Hickory Ridge teammates.
It is that love for fun and excitement with people he loves that drives him, and he hopes it will push him to a thrilling, successful career in the Air Force.
Tuders talked more about his time at Hickory Ridge during the question-and-answer session.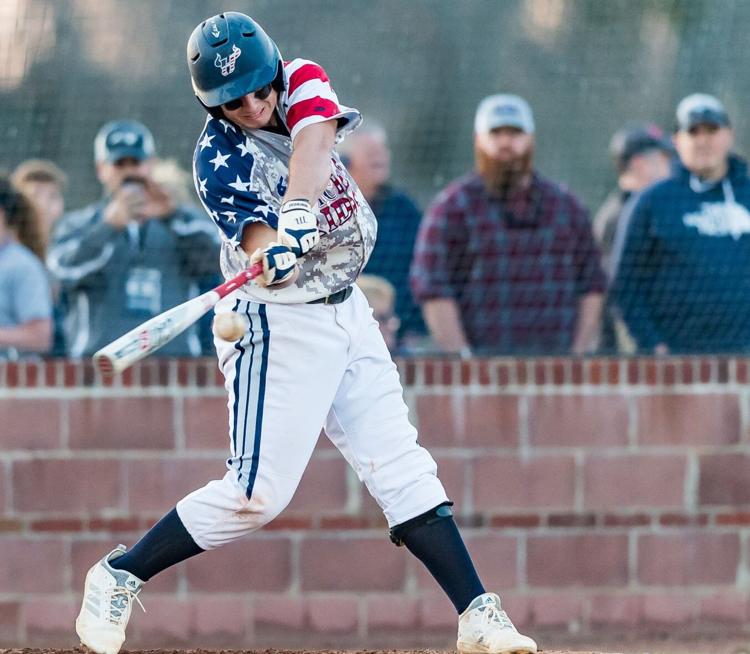 Where were you when you heard the news about the season being suspended?
The practice before our last game (on March 10), it was being talked about as a possibility. Our coach tried to make the last game special. We had our Senior Night that game in case the season got canceled. 
What are your plans after graduation?
I'm also thinking of trying to walk on to the (Charlotte 49ers) baseball team, just to see what would happen. If that doesn't work out, I would love to play either club or intramural and just have some fun.
I'll major in criminal justice with a focus in criminal analytics. 
What position do you play in baseball?
I played third base this year and most of last year, while also spending some time as a designated hitter because of a shoulder injury.
Do you have any pregame rituals?
I love eyeblack. I throw on my big triangles of eyeblack down my face. Then, as a team, we always pray before the game, just to know who is watching over us. I give all the glory to God, always.
Is there a certain athlete you look up to?
As a kid, my idol was (former New York Yankees star shortstop) Derek Jeter. That was my guy. I loved growing up watching him do things that nobody would expect, which I think is what makes incredible plays. It's doing something that no one would think about doing and changing the game. Another would be (former University of Florida and NFL quarterback) Tim Tebow. He was always someone to look up to as a man and an athlete. He always did the right thing and played to a certain level every play, which was something to look up to. 
What has it been like to play baseball at Hickory Ridge?
It's been fun. I love the energy and the guys there. We always have great backing from our student section and our fans. Everybody loves to come out and watch us play. It's made the trip a lot more fun. Plus, our coaching staff has done a great job of teaching us to play together as a family. Last season especially was the most fun season I will ever play.
What is your favorite memory from playing baseball for HRHS?
I have two. My favorite game was against Northwest Guilford in the second round of the state tournament. We went up there as huge underdogs. We knew who they had, we knew they had a lot of talent. We just knew we had to step up and play at an even higher level, and we did. We won by two runs and rallied for four runs in one inning. That game and the bus ride back was so fun.
My favorite play was against Myers Park last season. We were at home, and it was our second time playing them. They had a guy on first, and our pitcher tried to pick him off. Then, as he went to pitch, I saw the hitter's hand slide up the bat. I knew that meant he was bunting. I full-sprinted toward the plate, and the bunt flew about 6 feet in the air. I dove and completely laid out and caught it. It was a complete reaction. I didn't even know what happened until afterward.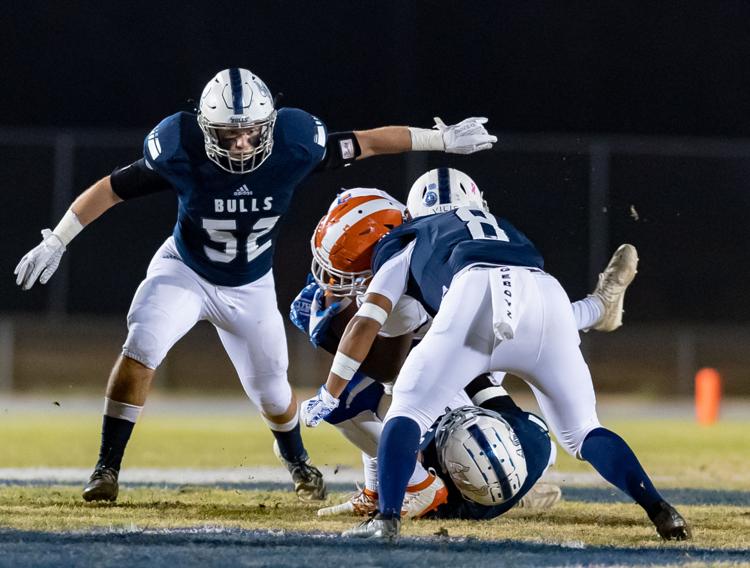 What are some of your hobbies?
I like hanging out with friends and driving up to the lake. I like to swim and fish and do everything there. Sometimes we'll make campfires and hang out.
What have you been up to during the quarantine?
I've been really bored, but I'm doing everything I can to stay busy.
What is your favorite Netflix series?
My girlfriend and I watched 'Outer Banks.' That was pretty good. I also like watching stand-up comedy, especially Kevin Hart and Kevin James.
What has been your favorite class in high school?
Probably sports medicine and practical law.
Where is your favorite place to eat?
There's a place in Harrisburg called AJ's, and it was our go-to for pregame meals. That would be my favorite.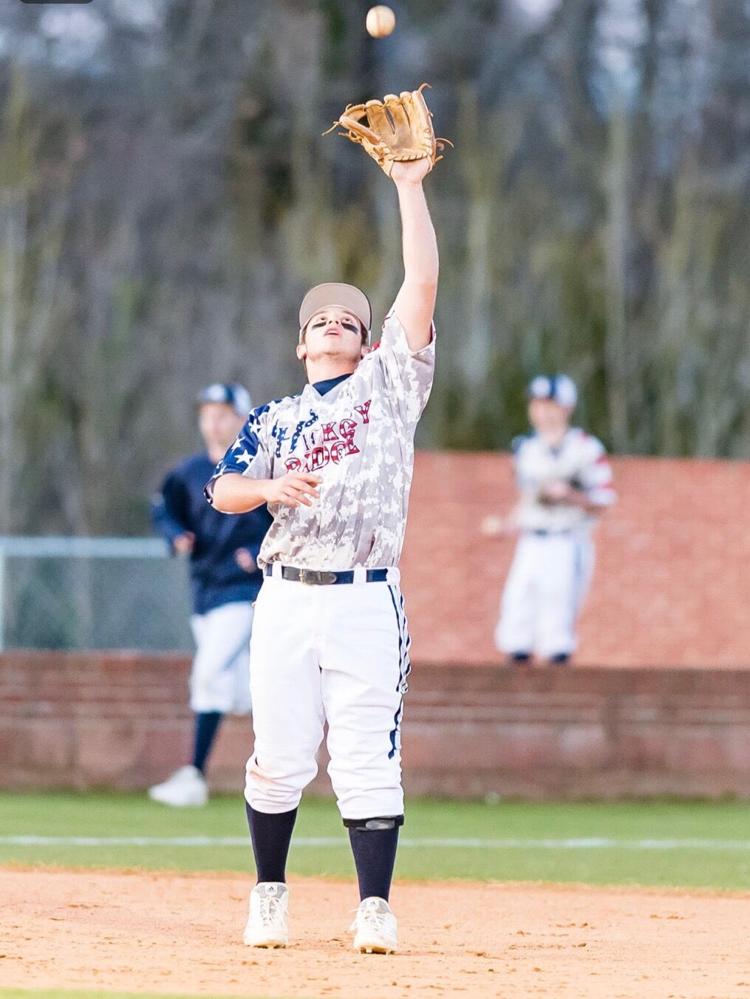 If you won a million dollars, what would you do with it?
I would give a lot of it away. There's an orphanage in Haiti that I've volunteered with on mission trips. I would give most of the money to them because I know they need it. And then I would probably buy a boat.
If you could have dinner with anyone, who would it be and why?
I would say Jesus. I would just listen to everything he said and try to take it all in. I would just want to learn. 
Where do you see yourself 10 years from now?
I'll probably still be in the Air Force and, hopefully, be married. I'll probably have a little house on the lake somewhere. I'll either be flying jets or working on cybersecurity. 
If you could choose your callsign as an Air Force pilot, what would it be?
I like the idea of 'Joker.' It fits with my first name, plus I love laughter and joking around.
Be the first to know
Get local news delivered to your inbox!