Editor's note: This story is part of an Independent Tribune series titled "Senior Spotlight" on high school athletes who are currently missing their senior seasons because of the novel coronavirus.
That's the number of hits Cox Mill senior baseball player Chandler Riley needed to break the school's all-time record. Unfortunately for Riley, he never got the opportunity to complete his pursuit of the record.
Much like other spring athletes around the country, the Chargers' season was cut short by COVID-19, and with it, Riley's chances to break the record.
"It was always something I was looking forward to," Riley shared in a question-and-answer session with the Independent Tribune. "I feel more bummed out than mad or anything else about it."
The reason for disappointment is legitimate, but Riley is getting through it the same way many other Americans are: by looking to the future.
And bright his future is. Riley has signed on to play baseball for the Charlotte 49ers. There, Riley hopes to contend for numerous other records and accolades.
He spoke about his future and a few other topics during the question-and-answer session.
Where were you when you heard the news about the season being suspended?
I was at school with the entire baseball team. We were in a classroom together, and the athletic director (Philip Davanzo III) came in and told us the season was suspended. We all got quiet and were bummed out.  
How long have you played baseball?
What position do you play?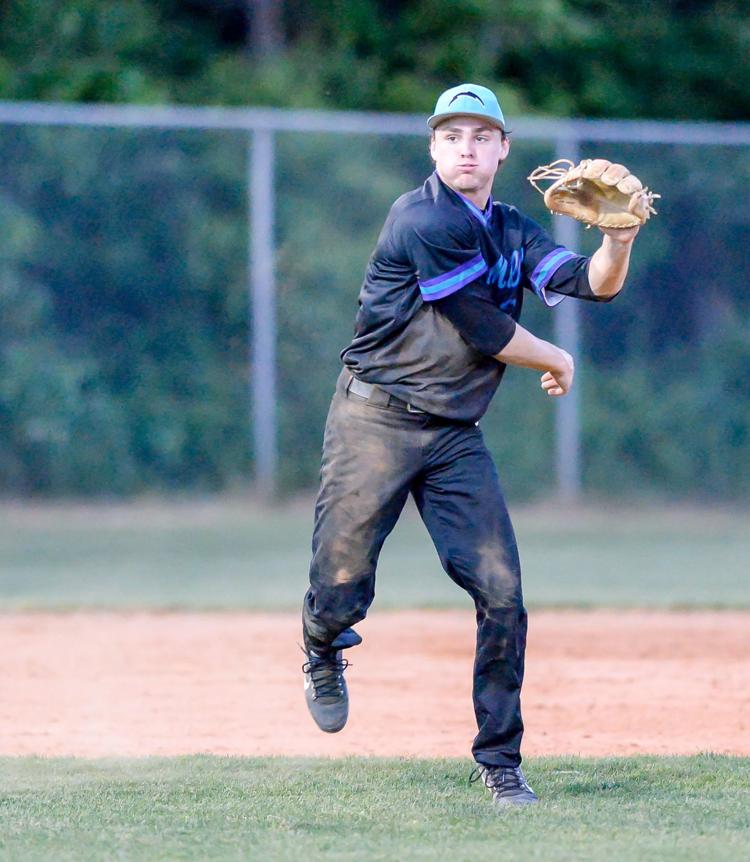 Do you anticipate playing that position at Charlotte?
I'll play somewhere in the infield. I'm not sure yet if (my position) will be shortstop.
What was it about Charlotte that made you want to play there?
The coaches were very caring, and I felt at home when I visited there. 
Was there any other college that stood out to you?
A couple did, but I'm a homebody, and Charlotte is really close to home.
Do you have any pre-game rituals?
I eat a pack of Sour Patch Kids before every game.
Is there a certain athlete you try to model yourself after?
As a baseball player, I try to model myself after (Milwaukee Brewers outfielder) Christian Yelich.
What has it been like to play baseball at Cox Mill?
It's been amazing growing up there and coming from being a freshman all the way to becoming a senior. In my freshman year, the shortstop, Justin Fox, took me under his wing through my sophomore year. Then when I was a junior, I got to take someone under my wing. It's like a legacy of taking someone under your wing and helping them get through things. 
What is your favorite memory from playing baseball for Cox Mill?
We won the (South Piedmont 3A) Conference championship in my junior year and had a dogpile on the field.
What is the best baseball game you have watched or played in?
In that same conference tournament, we were playing against Northwest (Cabarrus). We were down 4-3 in the bottom of the sixth inning. We came back, tied it up, and went up by two runs to win the game.
Who is your favorite Major League Baseball team?
What are some of your hobbies?
I like to hike and go fishing.
What have you been up to during quarantine?
Just hitting baseballs and working out.
What is your favorite movie or tv show?
'Shooter' on Netflix. I love that show.
What has been your favorite class in high school?
Computer Programming 1 during my sophomore year. All my friends were in it, and we had a good time. 
Where is your favorite place to eat?
Giovanni's Pizza & Pasta.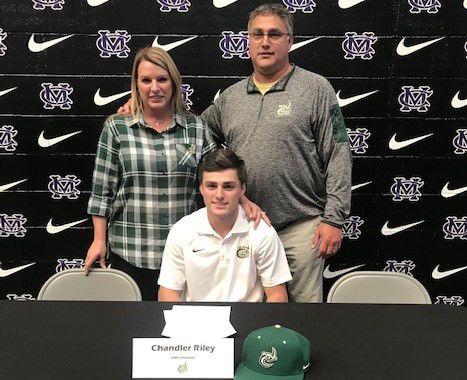 If you won a million dollars, what would you do with it?
I'd pay my parents (Jeff and Michelle) back for all the money they spent on me with baseball. 
If you could meet and have dinner with any person from history, living or dead, who would it be and why?
I'd meet (Apple co-founder) Steve Jobs. I'd ask him what he did to become so successful.
Where do you see yourself in 10 years?
Hopefully, I'm in either the minor leagues or Major League. But if not, I'll hopefully be going back to school to get my master's degree.
Be the first to know
Get local news delivered to your inbox!