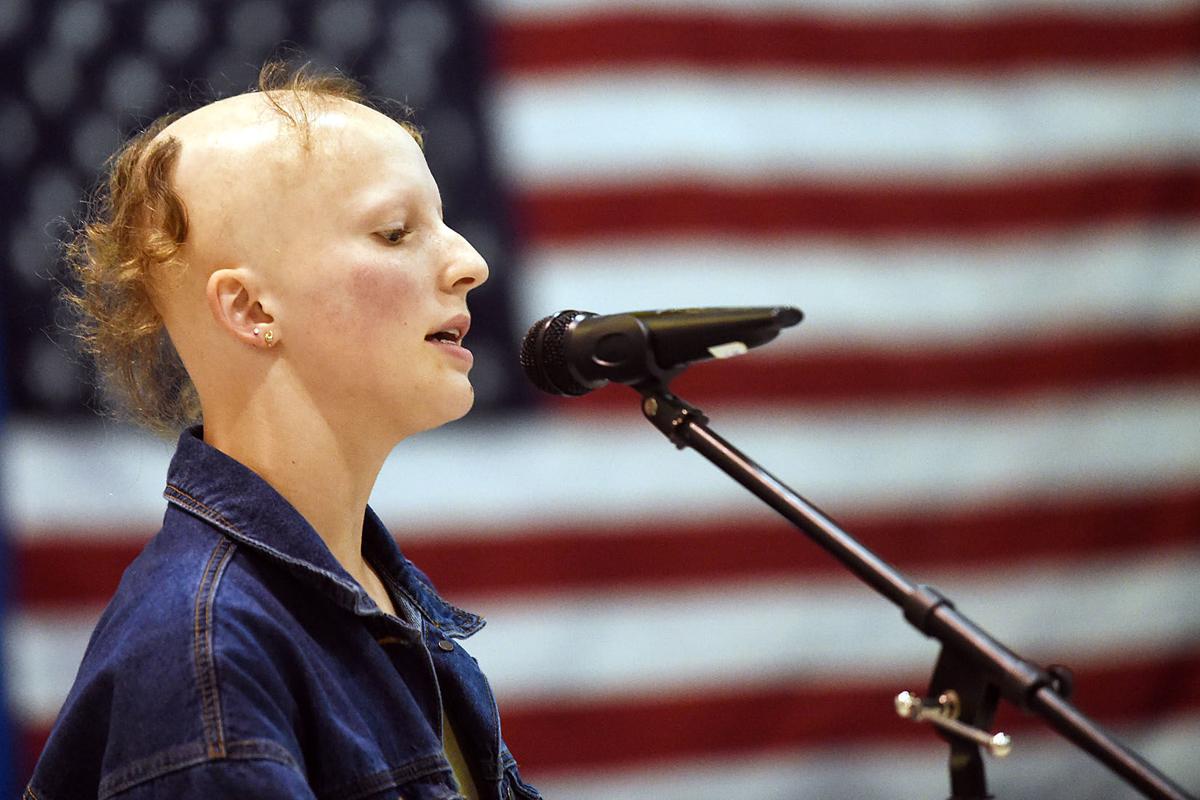 Editor's note: This story is part of an Independent Tribune series titled "Senior Spotlight" on high school athletes who are currently missing their senior seasons because of the novel coronavirus.
CONCORD – Grace Siemon wants to be a star.
No, not a track star. Not a cross country star, either.
Siemon wants to be a pop or rock star.
The talented Northwest Cabarrus senior has many talents. Not only was she one of the Trojans' top distance runners during her time there, competing on both the cross country and track teams, she now beginning the pursuit of a successful music career as a singer.
During her time in high school, Siemon was part of the School of Rock, a program that trains young musicians in performing rock music on stage.
In the fall, Siemon will attend the Berklee College of Music in Boston, Massachusetts. There, she will major in vocal performance with an eye toward earning one of the top musical educations in the world. Berklee's many famous alumni have won 297 Grammy Awards and include the likes of John Mayer, Quincy Jones and Charlie Puth.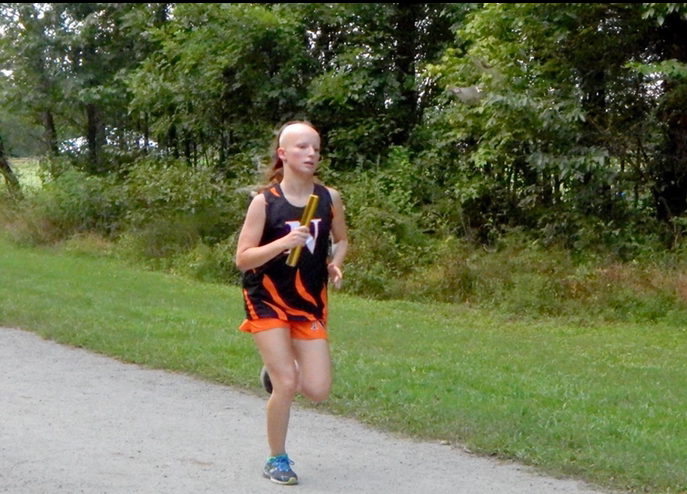 While at Berklee, Siemon will also run cross country at nearby Emerson College.
Despite the disappointment caused by her senior track season being canceled, Siemon believes big things are ahead for her.
She recently took some time during a question-and-answer session with the Independent Tribune to shed more light on her running career as well as what she hopes will be a successful singing career.
Where were you when you heard the news about the season being suspended?
I was at practice. Our coach (Tyrone Pierce) was discussing the workout for the day, then he heard the news and relayed it to all of us. I had heard about the virus a little bit before, but I didn't think it was going to impact the entire season and schoolyear, not to mention my college schedule. 
What are your goals for your potential musical career?
Ideally, in a perfect world, I would be a touring musician who would be writing my own music, traveling with it, and sharing it. Other than that, I love to record as a studio musician for other people. If they need help on an album or another project, I can be someone who records for them and helps them release their own stuff. As long as I'm performing actively and doing what I like to do, either for myself or someone else, I will be perfectly content.
What instruments do you play?
I sing primarily and play a little piano when needed.
Do you have any rituals before running in races?
I'll usually listen to a playlist on the way to a meet, especially since it's usually pretty early in the morning when we travel, and I need to get myself pumped up. We always pray and do a little tap on the head between my teammates and me. We call it the "Roney Tap" after our former coach (Tyrone Pierce). 
Another big thing for me, as a leader of the team, I've had to step up to the plate to make sacrifices for the team and make sure they feel comfortable. My goal before every race is to make sure they know this is a team effort. Even though they are running by themselves, the points count for the whole team. I try to remind them to look out for each other and be ready for anything, no matter the conditions. I just want to make them aware that I am there for them and willing to help them.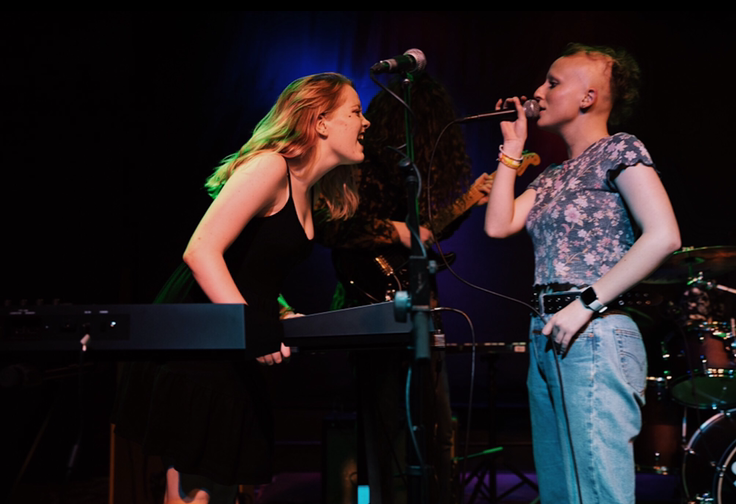 What is on your playlist?
I usually listen to something upbeat. I really like Ariana Grande, so she's always there. I also will listen to a lot of rap/hip-hop/R&B because it's super upbeat and gets me in the mood to get on my feet and keep going.
What kind of music do you like to sing?
In the School of Rock program, we sing a lot of classic rock, which I adore. I also love alternative rock, pop, and pop punk. I usually stay in the mainstream realm. It just kind of depends.   
I have two. The first is Grace Potter. She's not a mainstream artist, but she has a decent following. She's had a couple of bigger songs. She's been awesome the entire time I've been teaching myself how to sing, She was one of the first artists I focused on when I started SOR. I got to meet her when I was 15. I love her music and love the way she presents herself to the public. She's so down to earth and willing to be herself, and I appreciate that.
My second is Florence Welch of Florence and the Machine. I used one of her songs for my audition for Berklee. I love her music, and again, how she carries herself. She has so much raw talent. I've seen both Florence and Grace live, and you almost can't tell a difference between their records and live performances. 
At what point did you realize you might actually pursue running in college?
Running was kind of up in the air for a little while, given how difficult it was to get into Berklee. It was a long process, and I had to pursue other schools while going through that process. I was looking at UNC Greensboro and Appalachian State, but my times weren't fast enough since they are both Division I schools.
I've always wanted to pursue running in college, but I always said that if it came down to one or the other with running and music, I would have to pick music. But I ended up choosing Berklee, and it worked out that they had an affiliate (Emerson) that was Division III. That was right where I wanted to be. It worked out perfectly. And until then, I hadn't really thought there would be a chance to do both.
At what point did you realize you wanted to pursue a musical career?
I actually had a very distinct moment where I realized it was what I needed to be doing and nothing else could make me feel this good. I was on stage at the Neighborhood Theater in Charlotte with a guitarist. There was no full band, just us two. I was singing a song, and I looked into the crowd, and it was unreal. I don't know why it was different this time; I had sung before on this stage to those same people. But something clicked at that moment. I was like, 'This is what you're doing. There is no other option.'
What is your favorite memory from running for Northwest?
I think when I was at regionals in cross country my junior year. Before we went in, I thought to myself, 'I don't think we're going to qualify for state as a team, but my season isn't over.' So, we went in and ran the race. I ran a fairly good race, nothing to be disappointed about. I didn't even stay for the awards ceremony; I just assumed none of us had qualified and went back to the bus.
But Coach Pierce and another teammate stayed back at the tent where they announced the qualifiers. They came back to the bus and told me I had qualified for state as an individual, and I thought they were lying. I was in shock. I've had a lot of teammates before me that were really fast and hadn't qualified, so I never thought I would.
What are your hobbies besides music and running?
I really like painting, as well as writing and reading. I'm also a caffeine addict, which is really bad since I'm only 18 years old. I like trying new things that are filled with caffeine. I also like spending time with my friends and family
What has quarantine been like for you?
I've done a decent amount of self-reflection. It's given me a second to calm down, get ready for the end of my senior year, and get ready for college. I've had time to finally do the things I've never been able to do before, like painting, reading, and writing. I've done a lot of organization. My room looks completely different than when quarantine began.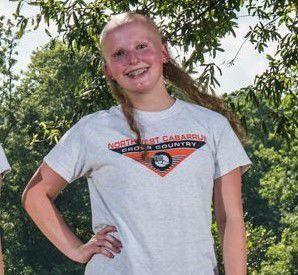 Where do you see yourself 10 years from now?
I want to be financially stable, for one. Hopefully, I'm either in a serious relationship or married. I love the big city dynamic and vibe. I want to live in a really big city. I don't ever want to move out of the urban setting. I hope I'm doing something that involves me either performing or recording for someone.
Be the first to know
Get local news delivered to your inbox!