HARRISBURG – In a tight Tuesday night contest, the Porter Ridge Pirates baseball team defeated Hickory Ridge, 8-6, on the Ragin' Bulls' home field.
It was Senior Night for the Ragin' Bulls, who are now in a tighter position regarding playoff seeding.
With the loss, Hickory Ridge (9-4, 7-4 Southwestern 4A Conference) now sits in third place in the conference - behind the Pirates and Myers Park - and will try to fend off fourth-place Independence and fight for a playoff spot as the season comes to a close. Porter Ridge (11-2, 10-1), meanwhile, has locked up both a playoff berth and first place in the conference.
"I'm very proud (of our seniors)," said Hickory Ridge coach Branden Knapp. "They battled tonight, they played hard, and (they've) been through a lot the last two years, so it's great to get back out here and watch them play."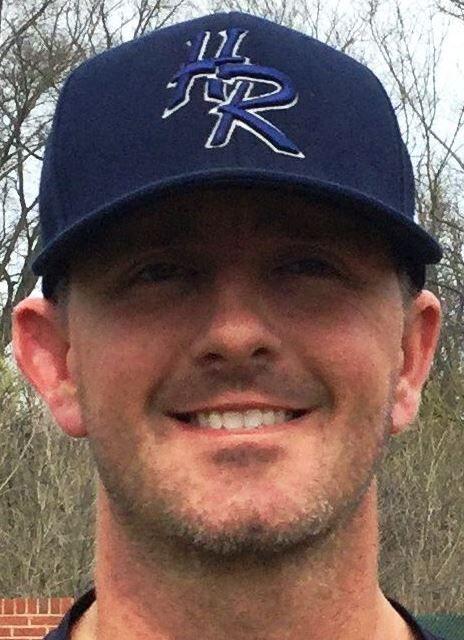 It was an odd game, scoring-wise. There were only six RBIs, despite there being 14 runs scored between both teams. And out of those six RBIs, only three were from actual hits, the rest resulting from sacrifice flies or walks. In total, there were 18 walks, with 14 by Hickory Ridge.
The pitching was streaky, with both sides having their respective ups and downs. But ultimately Porter Ridge was able to straighten things out and secure the win.
Senior Anthony Miale started off on the mound for Hickory Ridge, followed by senior Adam Wilkerson and junior Ethan Young to close out the game, while Pirates senior Blake Efird was on the mound for all seven innings, controlling the speed of the game and never giving up the lead.
"Just keep throwing strikes," said Efird, "I know I had good defense behind me, just letting them keep fielding, and throwing them out."
Both defenses were kept busy throughout, catching numerous fly balls and zipping the ball around for attempted throwouts. In particular, Porter Ridge's Micah Laney and Hickory Ridge's Delaney Powell  - who caught three fly balls each - backstopped the outfield, while senior shortstop Trace Snead was all over the place for the Pirates, catching a pair of fly balls, and senior third baseman Jacob Ledford contributed heavily as well with a key lineout and a critical run-stopping throw to keep the Pirates ahead late in the game. Hickory Ridge senior Ick Cirino also played well at shortstop, making critical throws and diving to field multiple ground balls.
Porter Ridge got the scoring going in the first inning, as junior leadoff hitter Jaylen Brown smacked a single to center field in the first at-bat of the game, then took advantage of an error to shoot to second base. After stealing third, Brown dashed home on a wild pitch for the first run of the night.
The next score came from the Ragin' Bulls in the bottom of the second inning. Senior Eddie Dew struck a single to left field, then reached second on a wild pitch. The following at-bat resulted in a fielding error that allowed Trevor Blackwelder to get to first base while Dew sped home for an early tying run.
Porter Ridge responded, however, in the very next inning, scoring four runs by taking advantage of spotty pitching and timely hits. After junior Jake McGillivary was walked, he managed to move all the way to third base on wild pitches. When Ryan Schwartz popped an RBI single to left field, McGillivary raced home to break the tie, 2-1.
Senior J.H. Vaughn took the plate next for the Pirates and hit a single to far left field to put runners at first and second. What followed next is what led to a pitching change for the Ragin' Bulls: a pair of walks that resulted in a run and a set of loaded bases.
With one out on the board, Hickory Ridge's Wilkerson took the mound in relief of Miale, but the Pirates were unfazed. Ledford hit an arcing sacrifice fly to center field right off the bat, sending Vaughn home. Then, Efird came home from third base on a wild pitch, putting Porter Ridge up, 5-1, before Wilkerson snagged a strikeout to escape the inning.
"It didn't go as we planned, but we battled back," Wilkerson said.  "(I've) got a great team behind me. (The) seniors did great, played their hearts out. Great coaching. We tried our best, and we work hard for moments like these."
Hickory Ridge began its attempted comeback by chipping away at the Pirates' lead in the bottom of the third, with Powell and Cirino hitting a pair of singles before Young was walked to give the Ragin' Bulls loaded bases. Freshman Caden Haywood hit a sacrifice fly, sending Powell in for a score, but Porter Ridge's defense prevented any more damage, tagging out Cirino on a lightning-quick Ledford throw to home plate on a fielder's choice.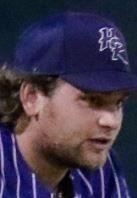 Some expert infield play from Cirino kept the Pirates from even getting started in the fourth inning, as he tagged out Porter Ridge's Brown - trying to reach second on an outfield error - for the first out, and then, after a hit batsman, teamed up with senior second baseman Carlos Olaso and Dew at third base for a double-play to close out the inning.
"Great group of guys, love the coaches, love all the players," said Cirino. "Everyone plays their hearts out, all the pitchers, all the infielders, all the outfielders, hitting, and we all come to practice and work hard."
After a short start to the fourth inning, Porter Ridge turned right around to make sure it stayed short, nabbing three quick outs to move the game along. In the fifth, an Efird single to left field, followed by another pair of walks, gave the Pirates yet another set of loaded bases, and it was yet another RBI walk - this one to Porter Ridge sophomore Caleb Gant. The Ragin' Bulls got out without giving up any more runs, though, and it was their turn to score.
Powell opened the bottom of the fifth with a booming single to center field and advanced to second on a fielder's choice. After Cirino was hit by a pitch, Efird walked Young, giving the Ragin' Bulls loaded bases for the second time.
This time, they took advantage of it. Powell snuck home on a fielder's choice from Haywood, and then Cirino and Young both scored on an errant throw from Efird to first base on what should have been a Dew groundout. Dew wasted no time in the opportunity, advancing to second base and running to third on another Pirates infield error. And when Blackwelder rang a deep single out over the field, Dew sprang home for the tying run, 6-6, to the roar of the crowd.
"It was a playoff mentality for us; we wanted to win," said Knapp. "We hit a lot of barrels, right at them at the end."
After Porter Ridge got out of the inning, it geared right up for the win, with Schwartz rattling a triple to left field before Snead knocked an RBI single to center field to regain the lead. And after stoning the Ragin' Bulls in the sixth inning, Pirates senior Connor Shepherd got on base with a walk, advanced to second on a Gant single, got to third on a Brown walk, and then sprinted home for the 8-6 lead in the seventh inning.
"We've got to compete, and I've got the utmost faith in my guys," said Porter Ridge coach Shane Brown, who previously was the head coach at Concord High School. "Hats off to Hickory Ridge -- they competed, they fought back, we knew they would, so we've just got to fight the challenge and counter when we can."
Down two runs in the bottom of the seventh and final inning, the Ragin' Bulls tried to fight back. After a Cirino groundout, Young cracked a double to center field to hype up the crowd. But just after substituting for a pinch runner, Hickory Ridge found itself with no one on base and one out to go after a speedy pick-off by Efird. Another groundout later, and the game was over.
"We tell (our) guys we want to go 1-0 every day," said Pirates coach Brown. "Our mentality is that we get to think about this win until midnight, and then we go 1-0 at practice, so we're going to go 1-0 tomorrow and get ready to go on Thursday."
Hickory Ridge knows it has to respond against Porter Ridge on Thursday in what may be a must-win game.
"A hundred percent," said Knapp. "I know it's going to be tough to get in, so yeah, I'd say it's must-win, for sure."
Porter Ridge    104 011 1 -- 8 7 1
Hickory Ridge011 010 0 -- 6 6 3
Porter Ridge hits - Jaylen Brown, Blake Efird, Caleb Gant, Ryan Schwartz (2), Trace Snead, J.H. Vaughn
Hickory Ridge hits - Delaney Powell (2), Trevor Blackwelder, Ick Cirino, Eddie Dew, Ethan Young