CONCORD – The slight stature of many of Central Cabarrus' boys basketball players tips them off as younger in age and experience.
But their playing abilities belie their collective youth.
The visiting Vikings' used a volcanic run at the end of the third quarter and kept just enough composure in the fourth to turn away four-time defending conference champ Cox Mill Wednesday, 71-62.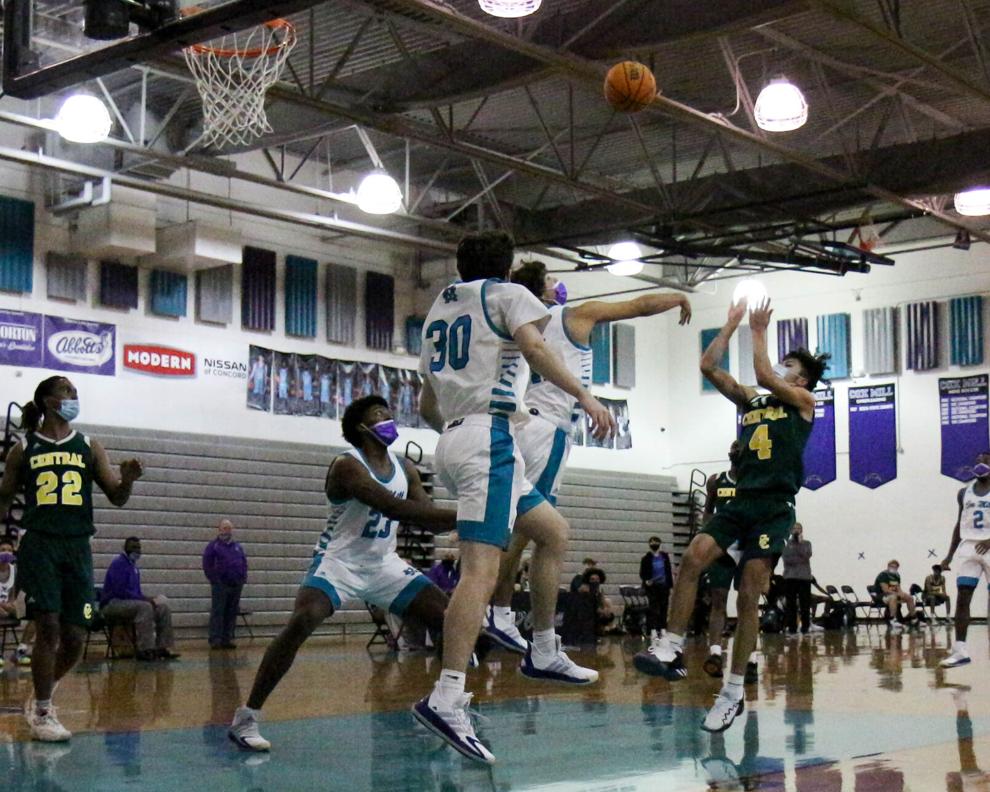 The teams will play again today at Central Cabarrus at 7 p.m. The hosts will try to maintain their perfect record – 6-0 both overall and in the South Piedmont 3A Conference – while the Chargers (4-1, 4-1) hope to rebound from their first loss.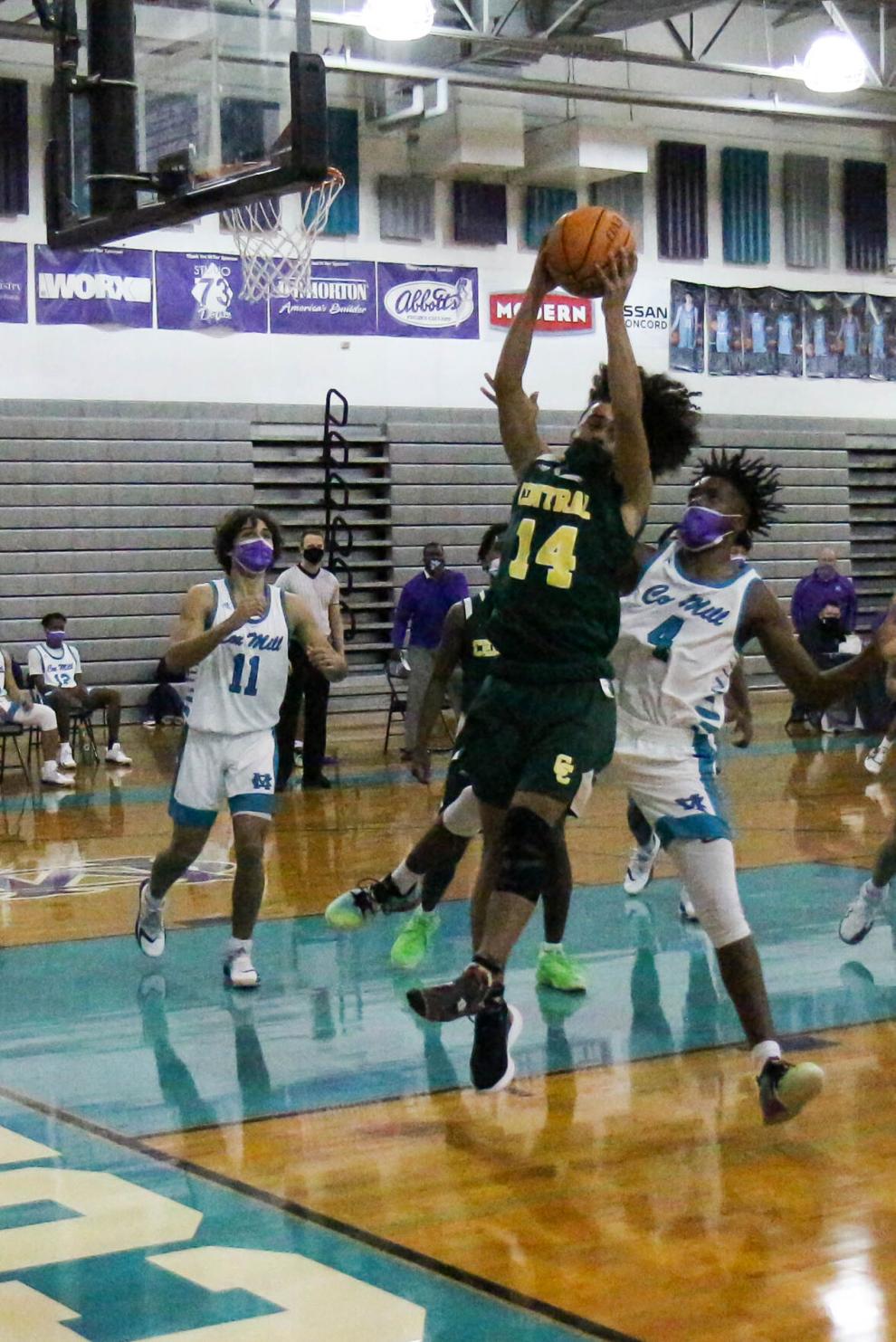 In the Wednesday's meeting, Central Cabarrus's statistical leaders in points (Jaiden Thompson), rebounds (Gavin Bullock), assists (Chase Daniel), steals (Carson Daniel), and 3-pointers (Adriel Miller) were all different players and were all either sophomores or freshmen.
"They play hard, and we're so darn young," said Central coach Jim Baker. "They're just good kids. To come in here and get the win on (the Chargers') floor against the cream of the crop of the league … I'm proud of our guys. We can enjoy it about an hour because we have to play them again (Thursday)."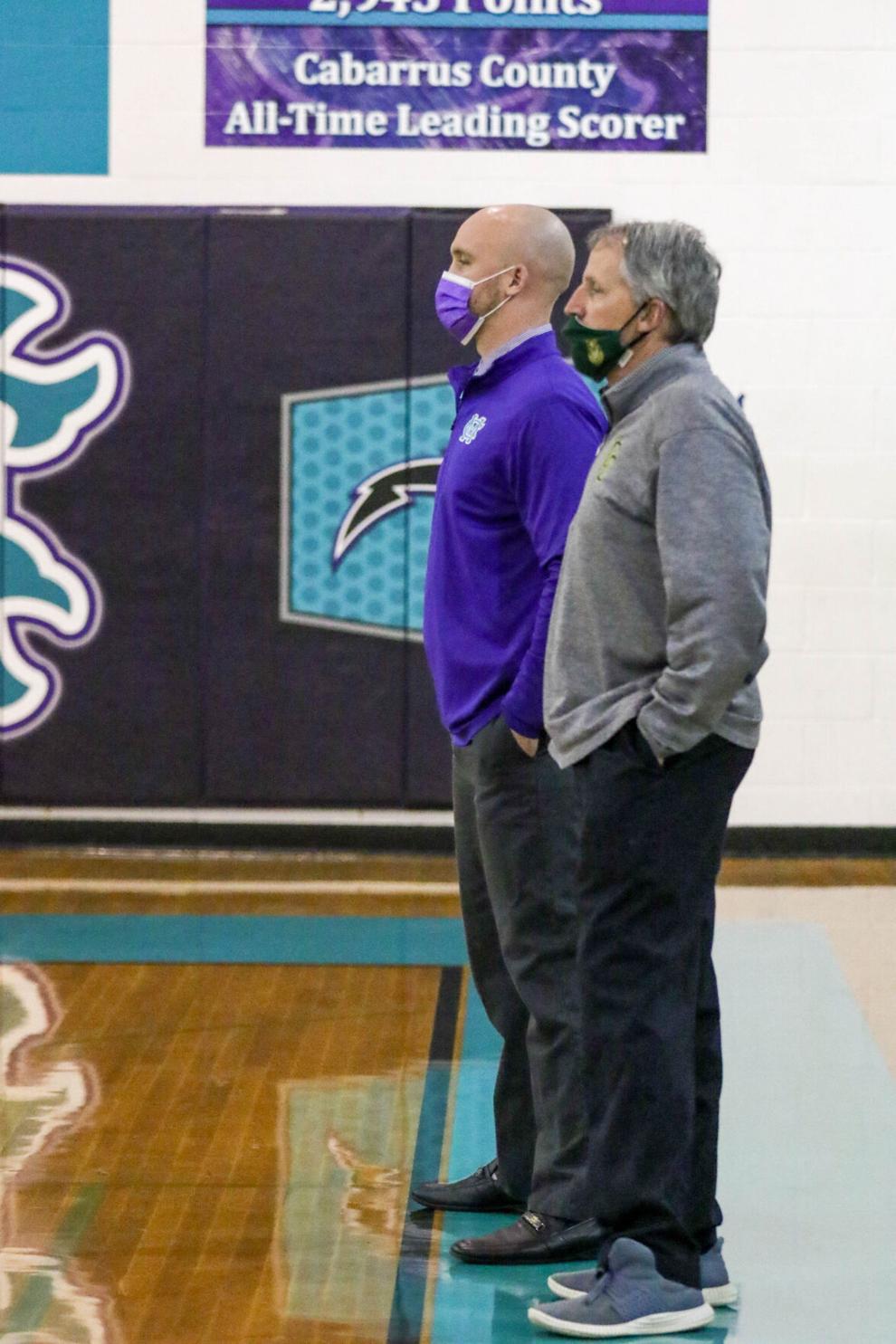 Supported by senior veterans Tre Bost, Te'veon Glover and Jordan Hill, the Vikings had their closest margin of victory of their six games. But in senior-laden Cox Mill, it was also playing probably their toughest opponent thus far.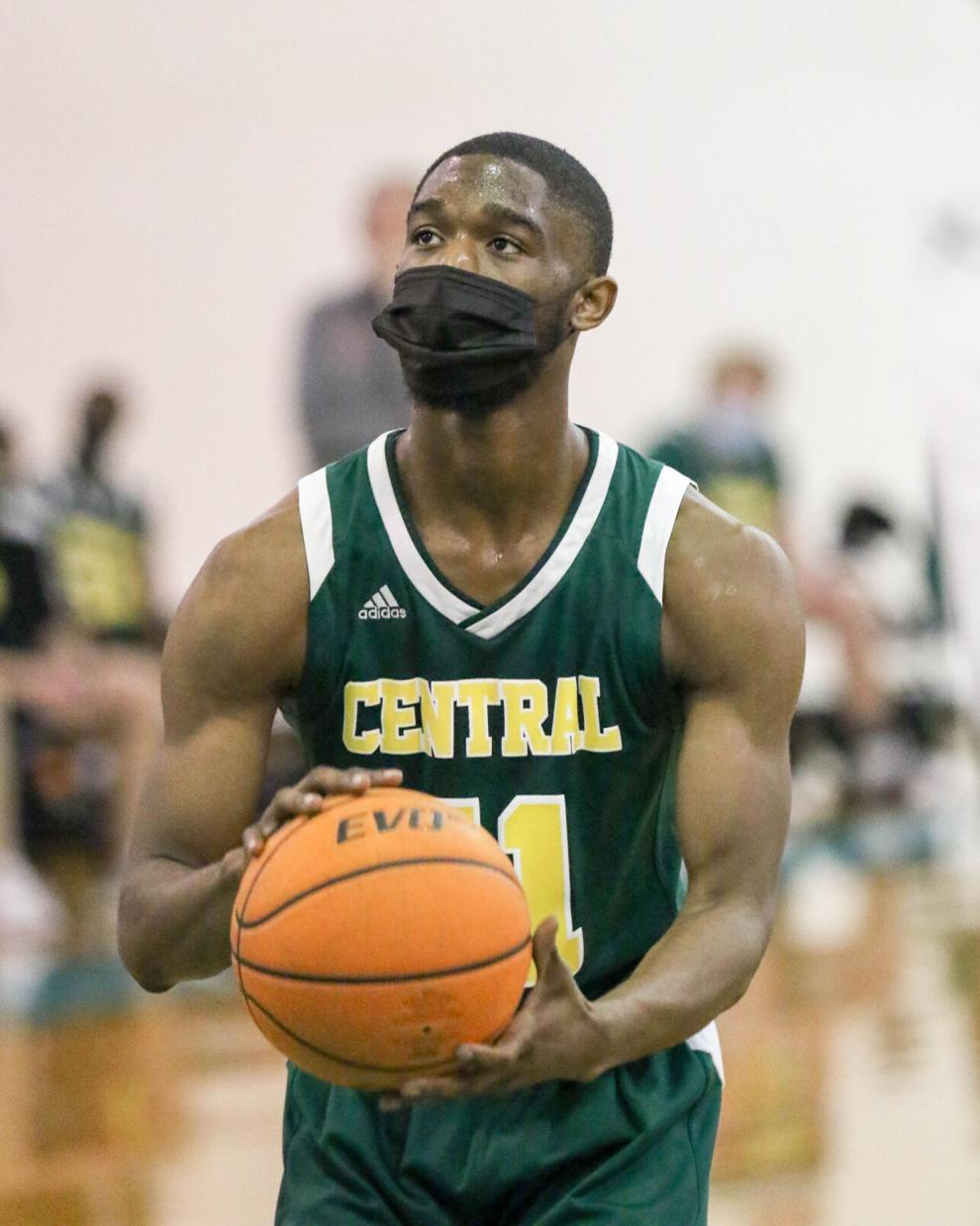 "We were just preparing for (Cox Mill's) defense," said Thompson, the sophomore guard who finished with 18 points and six assists. "Their defense has been really good for years. But as you step on the court, age doesn't matter. You just have to go out there and play."
Led by Chase Daniel's floor game, Central Cabarrus built a 19-12 lead after one quarter. He had three of his game-high seven assists in the period, including a dish to twin brother Carson, who got knocked to the floor on a short jumper but eventually completed a three-point play with an ensuing free throw.
Those points gave the Vikings a 17-12 lead, and Chase Daniel closed the quarter with a nice one-on-one move to the hoop that ended with a dipsy-do layup.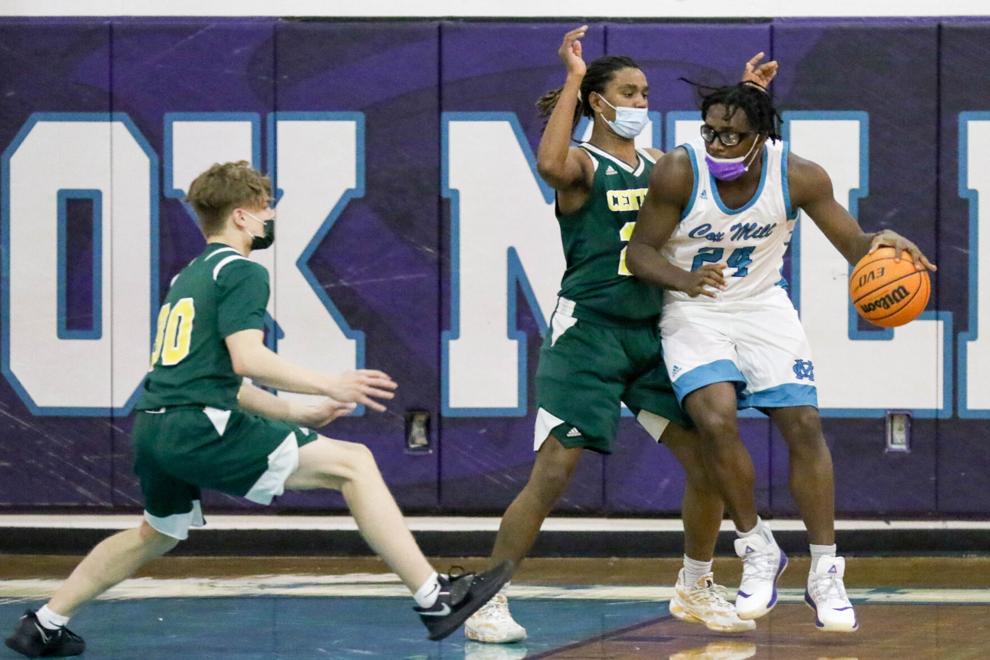 Cox Mill's slow start may be attributed to a team COVID-19 quarantine situation it had to endure since Jan. 20. Before a Tuesday practice, the team hadn't been on the court together for nearly two weeks.
The Chargers closed their gap in the first 30 seconds of the second quarter on a layup by Chris Hunter, who had a team-high 14 points, and a Cameron Goodwin 3-pointer. Late in the half, Cox Mill countered a Central Cabarrus 7-0 run with consecutive 3-pointers by Rasheed Baldwin (12 points) before Miller took the Vikings to halftime with a seven-foot running bank shot for a 38-35 advantage.
Cox Mill was able to force some turnovers with its full-court press as the second half began, and when Isaiah Nelson (10 points) made the front end of a two-shot foul and later a layup for his first points of the game, the Chargers trailed just 43-42 with 5:28 left in the third quarter.
Central Cabarrus' first five wins this season were mostly by lopsided scores, and for the first time it was presented with a game it would have to seize. What happened next may have been the most fun the Vikings have had all year.
Miller started a 17-2 Central Cabarrus run with a bounce-friendly 3-pointer from the left wing. On the Vikings' next possession, Chase Daniel rebounded a Miller miss and kicked it out to Bost, who drilled a 3 from the other side of the lane.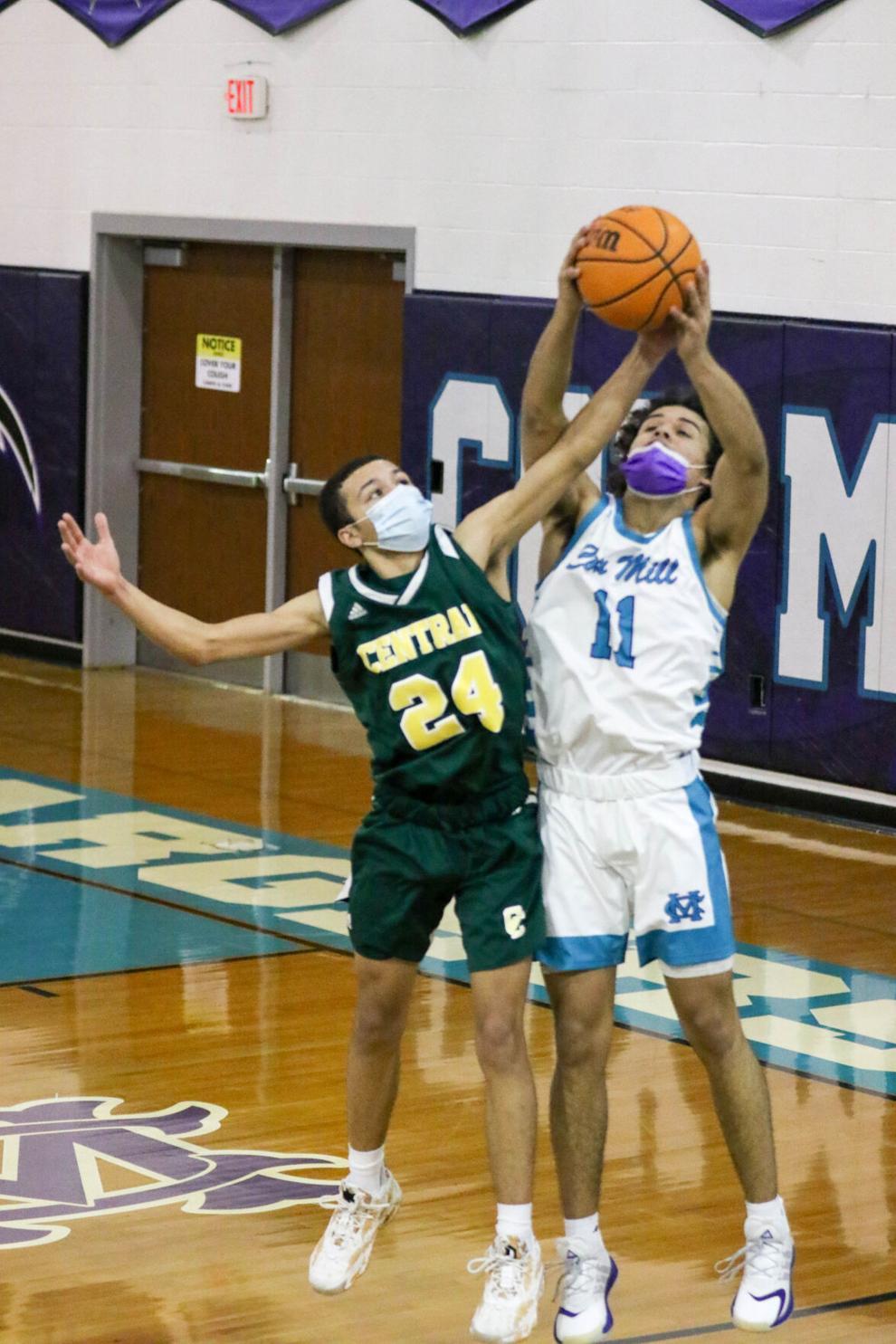 Thompson followed with a rebound of Chase Daniel's 3-point attempt by flipping in a backward layup from under the rim. Miller then hit his second trey after Carson Daniel (game-high four steals) passed up an open look from the top of the key to pass to his brother on the wing, who quickly fed Miller in the corner.
The Chargers' Jaylen Hamilton disrupted the Vikings' spurt with a short jumper in the lane, but Thompson and Miller both hit 3-pointers inside the final 40 seconds to give Central Cabarrus a 60-44 lead going to the final quarter.
"We just completely checked out mentally," said Cox Mill coach Ty Johnson. "We tried to go more of a zone pressure, and we didn't rotate as well … We let one kid (Miller) hit three 3's, and then Thompson hit one. It's nothing they did; it was just stuff we didn't do. We just did not play hard enough."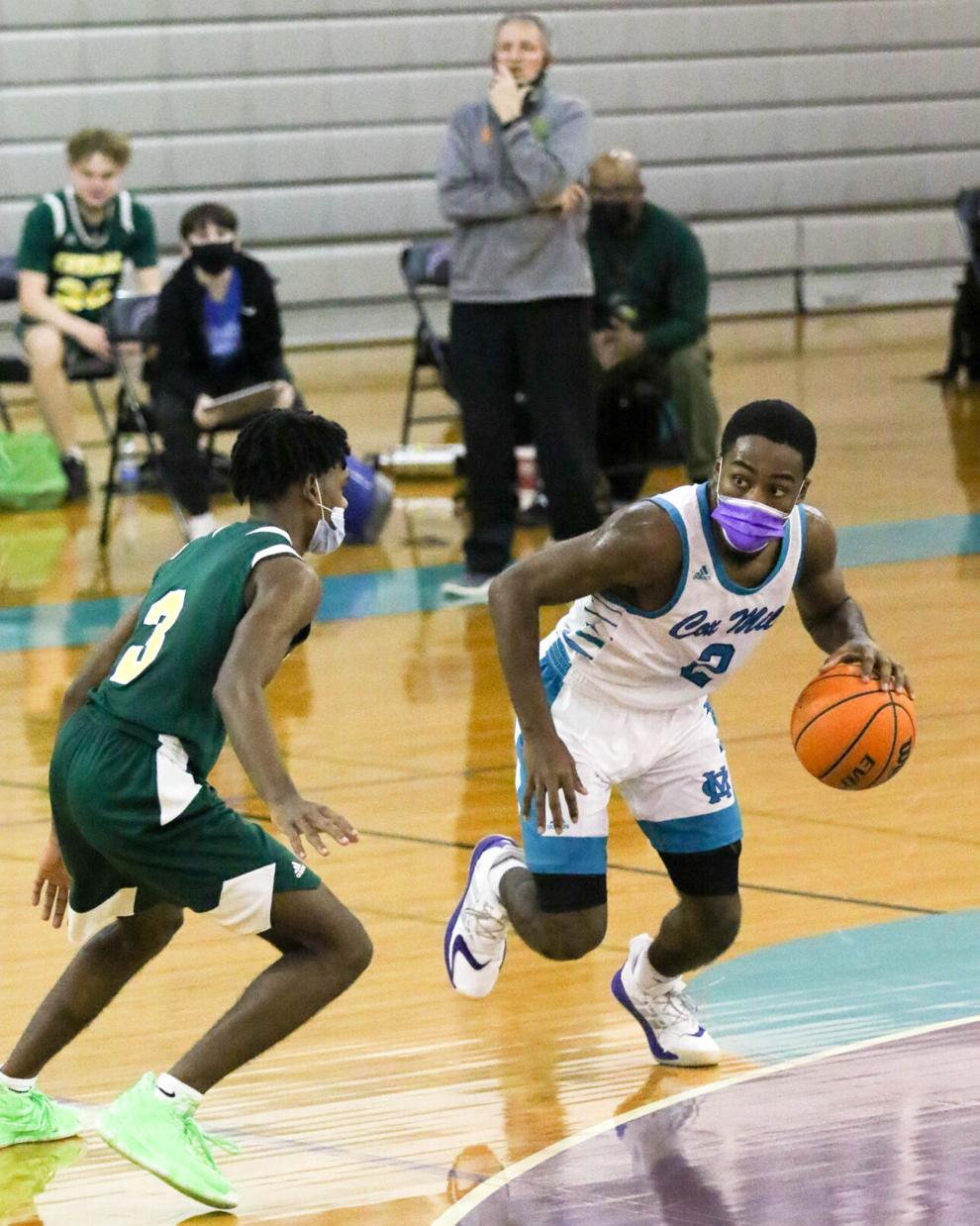 The Chargers answered the call, applying even greater full-court pressure in the fourth quarter. Cox Mill forced eight turnovers in the final frame, and its 14-2 run cut Central Cabarrus' lead to 66-59 with 28.5 seconds left in the game.
However, Thompson (one), Carson Daniel (two), and Miller (two) all hit free throws in the final half-minute to seal the Vikings' victory.
Bost and Miller each tallied 15 points, and Bullock had a game-high seven rebounds, five which came in the second half.
Central Cabarrus 19 19 22 11 -- 71
Cox Mill 12 23 9 18 -- 62
CENTRAL CABARRUS – Jaiden Thompson 18, Chase Daniel 8, Tre Bost 15, Adriel Miller 15, Glover 3, Carson Daniel 7, Bullock 3, Hill 2.
COX MILL – Chris Hunter 14, Morgan 3, Rasheed Baldwin 12, Baker 4, Harris 5, Goodwin 3, Isaiah Nelson 10, Powell 1, Hamilton 6, Riddle 4.