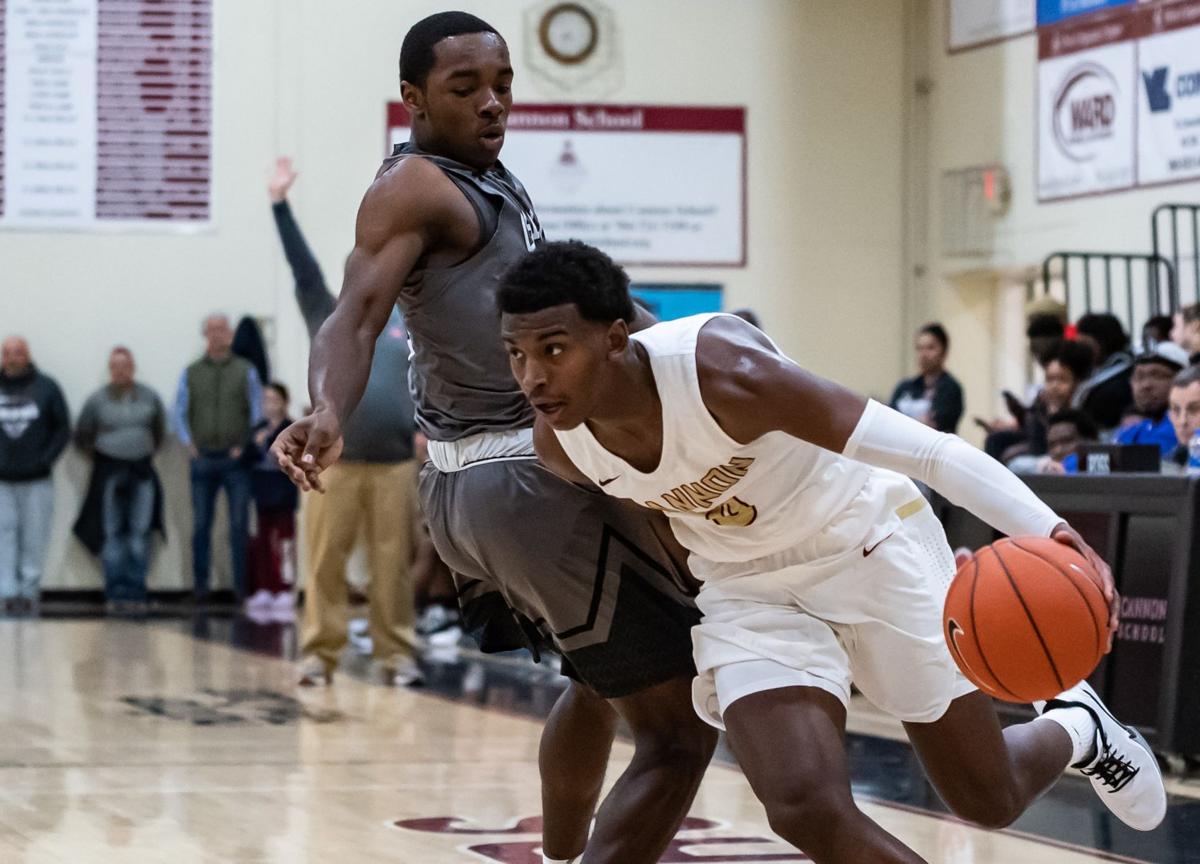 CONCORD – Cabarrus County is losing one of its best high basketball players to a school with a bigger name and brand.
On Friday, Cannon School boys hoops star Jaden Bradley announced on his Twitter page that he was transferring to IMG Academy in Bradenton, Florida.
Bradley is a rising junior and is currently ranked among the best point guards in the nation for his grade, but he feels he can reach an even higher level at IMG Academy, which won the GEICO Nationals championship last year and is known for sending players to big-time college programs and professional levels.
"I just felt like this move would help me develop at a higher level," Bradley said in an interview with Sport Illustrated Tuesday. "I know most of the guys there on the team, and I know that I would be pushing myself every day in practice. I feel like this will help me grow in a lot of ways, on and off the court."
The 6-foot-4 Bradley led Cannon to the 4A state championship in the N.C. High School Athletic Association last season, averaging 23.1 points, 6.4 rebounds, 6.1 assists and 2.9 steals per game. His strong season was followed with a litany of individual awards, including being named the Gatorade North Carolina Boys Basketball Player of the Year and MaxPreps.com North Carolina Player of the Year.
Thus far, Bradley has scholarship offers from blue blood programs such as North Carolina, Kansas, Michigan and Louisville. Kentucky and many other schools also have been hotly recruiting the silky-smooth Bradley, who's the No. 7 player in the Class of 2022, according to ESPN.
Bradley is one of the most highly ranked players Cabarrus County has had, surpassing even that of former Cox Mill star Wendell Moore Jr., now a rising sophomore starter at Duke. Many experts believe Bradley has the potential to make the highly regarded McDonald's All-American Game. Thus far, Moore is the only Cabarrus County product to appear in the prestigious high school all-star game.
IMG Academy is a boarding school with a challenging academic curriculum and features year-round training in an athlete's respective sport. The basketball program mirrors that of many college teams and features a travel-heavy playing schedule, making it easy to be seen by top-flight college recruiters.
Going into next season with Bradley leading the way, and fellow Division I recruits D.J. Nix and Jarvis Moss returning to the starting lineup, Cannon was favored to make another deep run in the private-school playoffs.
Despite the advantages that come with playing at a school such as IMG Academy, leaving Cannon was not an easy decision for Bradley.
"Leaving the Cannon School was the hardest decision I had to make," Bradley told ESPN's Paul Biancardi. "My teammates, coaches and teachers were amazing and I can't thank them enough."
Be the first to know
Get local news delivered to your inbox!