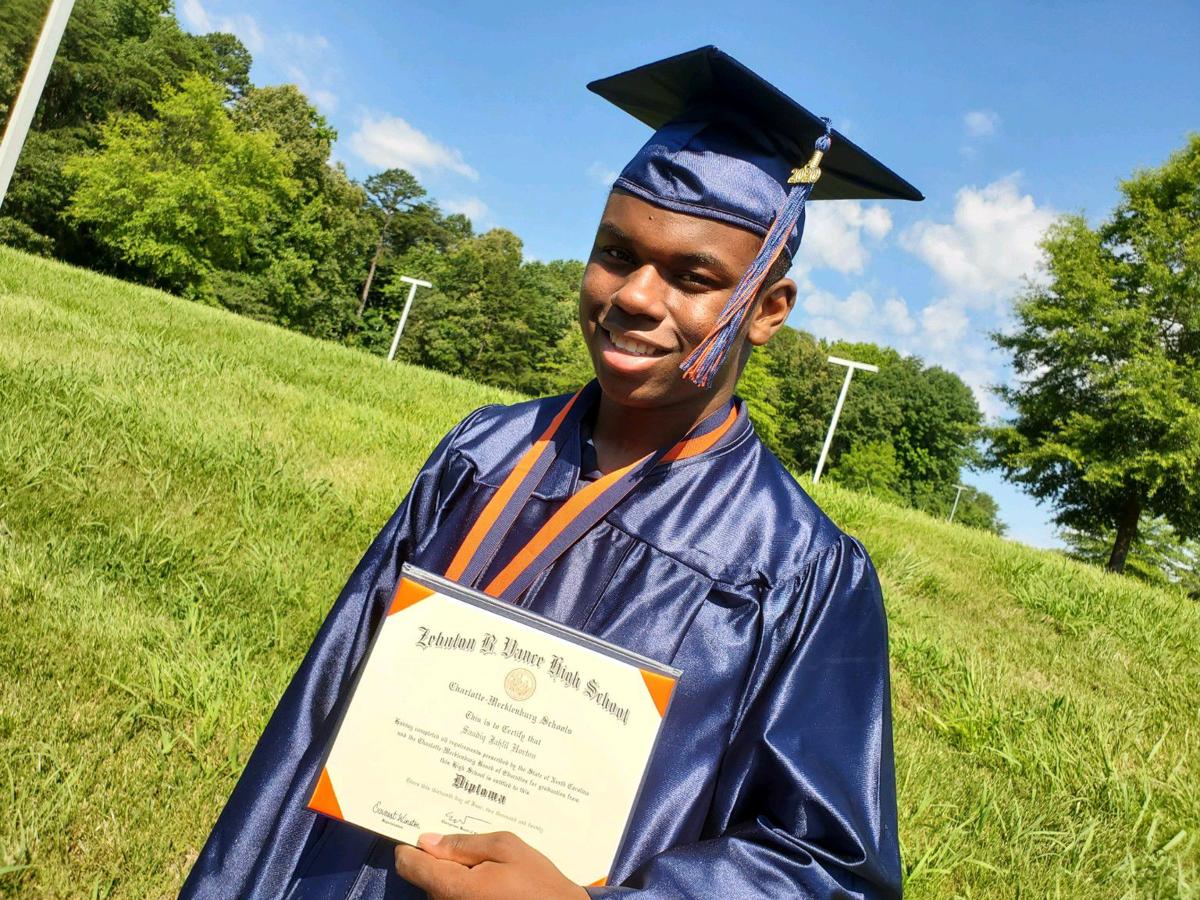 CONCORD – My all-time favorite athlete officially retired this weekend.
I knew it was coming, and still I wasn't ready for it.
One minute, I'm watching him sprint and do the long jump, thrilling the crowd – or at least two people in the crowd (his mama and me) – in track and field. The next minute, he's played his last game as a multi-sport athlete, falling victim to a pandemic-shortened baseball season in mid-March and never lacing them up again.
He isn't a big name. He isn't a top-flight recruit. He isn't someone you got to read about in any newspaper.
But he's the most important athlete I ever laid eyes on.
He's my son: Saadiq Jahlil Horton.
And he broke his daddy's heart and made it full in one fell swoop Saturday morning when he took his diploma from his principal and became a high school graduate.
Thinking of a master plan
Most of us don't try to raise our kids to become college or professional athletes. Sure, we certainly wouldn't mind if that happened, especially us dads. But the bulk of us just want to raise good, honest people who go on to fulfill their potential in whatever walk of life they choose.
Early on, my son chose sports, and he quickly fell in love with things like track and field, basketball and football. He also dabbled in soccer, hockey and baseball, too. If he wanted to try it, I'd go broke trying to buy the equipment he needed to do it.
And with me being a sports writer – and a failed athlete myself – Saadiq's desired path was right up my alley.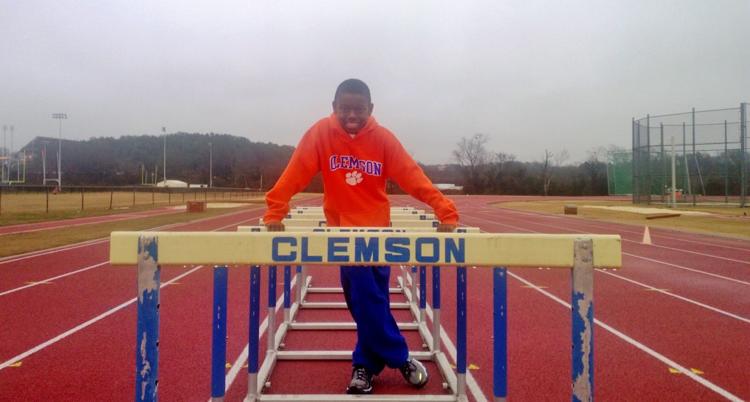 When I wasn't covering games for the newspaper, I was hurrying home to get in some extra practice time with him, scanning YouTube for innovative workouts, or paying for just the right trainers to make him his most competitive.
That alone tells you just how crazy I was. (Yeah, I was one of those dads.)
But I knew this was the way I was going to be as a dad after I asked my mother years ago why she put me in sports programs at an early age. She told me since we lived in such a rough neighborhood, she didn't want me to fall victim to some of the things other young boys were getting into.
"I didn't want you just hanging with the wrong crowd after school with nothing to do but find trouble," she told me. "I didn't want you to have a bunch of idle time. I wanted you to always have somewhere to be – practice, a game, something."
I knew right then that I was going to adopt that philosophy when I had a kid, unless he decided he wanted to do something else that kept him busy.
But Saadiq seemed to eat up the sports life, and I was more than happy to keep feeding him.
On some Saturdays, we'd pull a "two-fer." Saadiq would have an AAU track meet in the morning and then play in at least two AAU basketball games in the evening.
Pretty soon, as he aged up through the ranks, sports became the primary connection for Saadiq and me. We'd watch sporting events on TV, but then again, we weren't just watching them; we were studying them – or at least I was, trying to see what bit of knowledge I could glean from a moment in the game that I could share with my son so he could use it himself the following Saturday.
And, boy, what fun we had.
Saadiq and my wife, Sharlene, and I got to see so many corners of the country traveling to his sporting events. For about five straight years, it was trips to the AAU Junior Olympics, including one summer when we made a 14-hour drive to New Orleans.
As a family, we sought out cool restaurants and hotels that weren't part of chains, and we played educational games in the car – taking turns coming up with words that start with certain letters of the alphabet until the next person couldn't come up with anything and was eliminated -- to pass the hours until we reached the next state.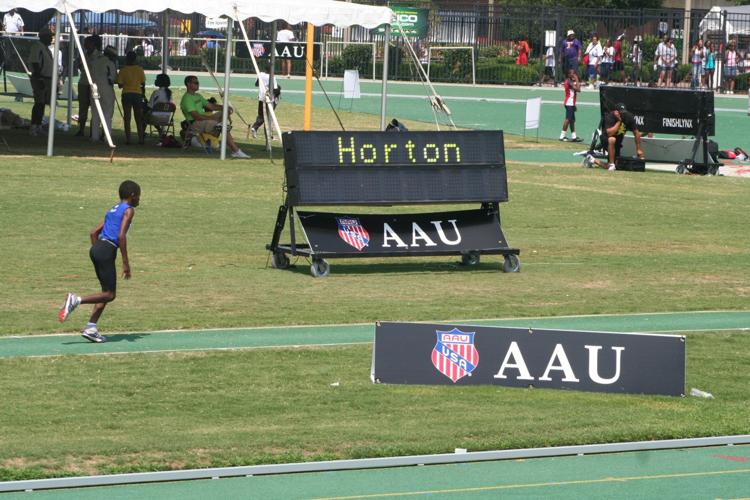 Sports were a way of allowing my son to develop discipline and experience the rest of the world. And I enjoyed being there for every minute of it with him.
Some parents get to see their kids win spelling bees – I was lucky enough to see that with Saadiq, too, in middle school, thanks to our silly educational games in the car. But mostly, I got to see my son on the fields of play.
It was mostly fun for me when Saadiq was younger because there wasn't much conflict with his schedule. But when he got to middle school, things got a little tricky. His basketball games were taking place in the evenings, just like many of the high school games I had to cover.
Things were actually more complicated because I decided a long time ago that I wouldn't have my son attend school in the area I was responsible for covering for the newspaper. I just didn't want accusations of biased coverage for him or his school, so Saadiq went to schools in Mecklenburg County.
(Truth be told, I feel kind of awkward writing about Saadiq now. But, hey, I've spent a lifetime writing about other people's kids, so I'm going to take this one time to write about my own. Sorry.)
Saadiq going to school in another county, though, also made things harder sometimes because it meant hustling from his games in Charlotte to some taking place on the other side of Cabarrus County on the same night.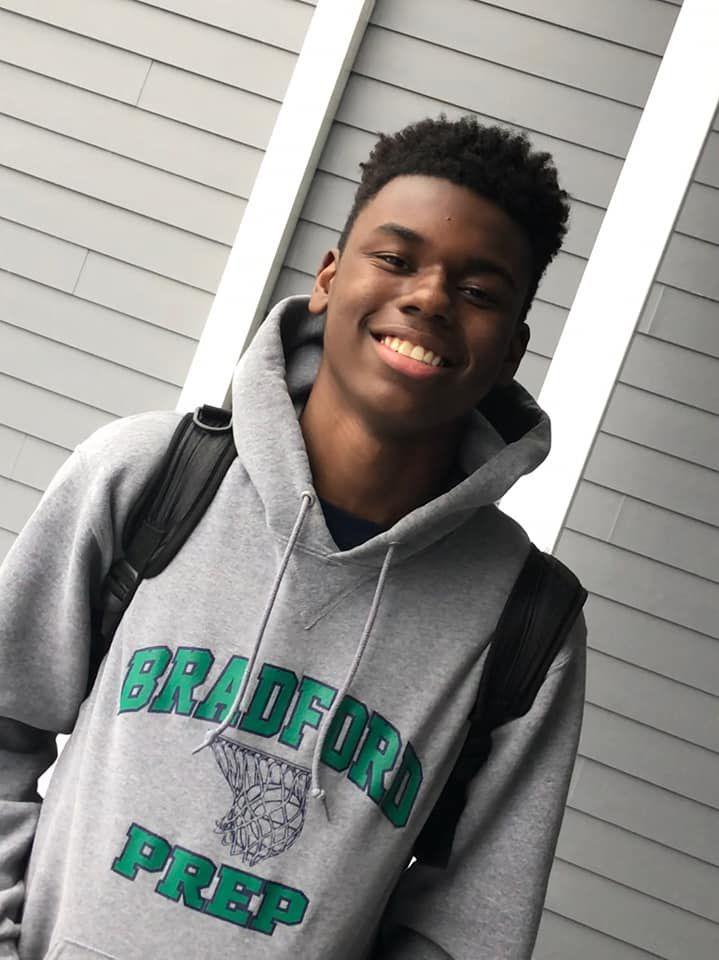 One high school game, in particular, caused me psychological conflict. It was January of 2016, the night of the ballyhooed boys basketball game between Jay M. Robinson (Lavar Batts Jr., Daniel Spencer and Jordan McKenzie) and Concord (Leaky Black, Hamsah Nasirildeen and Ray Kowalski) in a game being broadcast on Time Warner Cable.
It was huge. All six of the aforementioned players went on to play college sports, as did a few more kids competing in the game.
The game, played at Rimer Gym, turned out to be a thriller. It was actually better than that – it was one of the best games between two Cabarrus County teams ever, and the Spiders won in overtime when Black, now at the University of North Carolina, scored a basket in the final seconds of overtime.
That night, I was in a steamy middle school gym watching my son's team lose. I cringed when I heard the Robinson-Concord score from the IT writer I had covering the game in my place. But being in that little middle school gym just felt right, especially knowing I was able to be there to console my son and buy him McDonald's on the way home.
The rest of Saadiq's athletic career was filled with similar conflicts, especially when he got to high school. Some nights, I missed his big games, and that still irks me. But for the majority of them, I was there, even if it meant hobbling into one of my assigned games a tad late.
Then, just four games into his senior season of high school baseball, it was over. The COVID-19 pandemic cut everything short with little surprise. I hated it, but it was the right thing to do. Protecting lives is more important than making sure the games get played.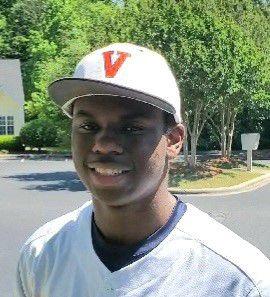 But that also meant there would be no Senior Night. There'd be no chances of a playoff run. No final bow for a kid who had a lifetime of sports love and dedication.
As I sat there Saturday and watched Saadiq walk from our car to get his diploma, it all flashed through my mind suddenly, and I was emotionally overwhelmed.
I saw the skinny little 8-year-old boy out there on Saturday mornings, running his heart out. I saw family trips in the car. I saw us going out searching for foods the night before a big game or meet to make sure he "carbed up." I saw the long nights icing his knees or putting Epsom salts in the bathtub to soothe his other pains.
God, it was all coming back so fast in my mind, and it got harder to control my emotions.
Where the heck did the time go? I swear. 10 minutes ago I was bringing you home from the hospital, and now this?
More memories flashed. Clear as day, I could see the huge grin on his face when he made his first shot in a basketball game. And I could see the agony in his eyes when he lost a game or got hurt competing, looking up at me to help make things better.
But as Saadiq walked back to our car on Saturday, I saw a man – his shoulders broadened, his voice deepened, and his perspective on life changed forever.
These days, sports are the farthest thing from Saadiq's mind. It seems he hasn't had a problem letting them go, even though his daddy has. Instead, he's planning to get a bachelor's degree and begin a career as a music producer.
It was so hard for me to fathom: After all these years preparing for one sports season after another, there'd be no more trips to Dick's Sporting Goods or Academy Sports to get the latest gear. No more games to go to with a rooting interest.
A few tears trickled down my cheeks when I reflected on it all, but I wiped them away before Saadiq or my beaming wife could see them.
It was right then and there that I snapped back into it. Sort of.
I realized this wasn't a sad moment. This wasn't a retirement. Not by any stretch.
This was the next step – the one that really mattered. The one I'd been preparing him for over the past 18 years. Graduating from high school (fortunately with honors) and stepping into the next phase of manhood with an honest-to-goodness chance to change the world for the better was what I wanted in the first place, right?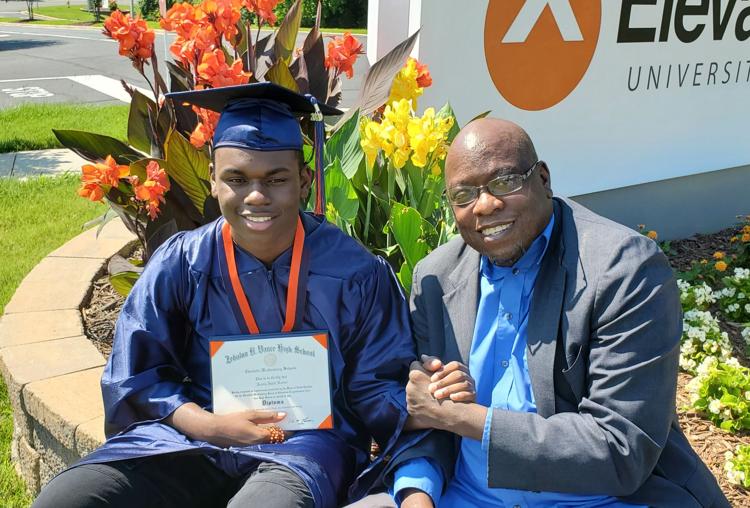 And suddenly, even though it took a moment, I was prouder of my son than I'd ever been sitting at one of his sporting events.
Congratulations, my dear son. Go be your best self. I now know favorite athletes never retire; they leave memories for us to hold on to for a lifetime. And you gave me some amazing memories, Son, on and off the field.
Be the first to know
Get local news delivered to your inbox!