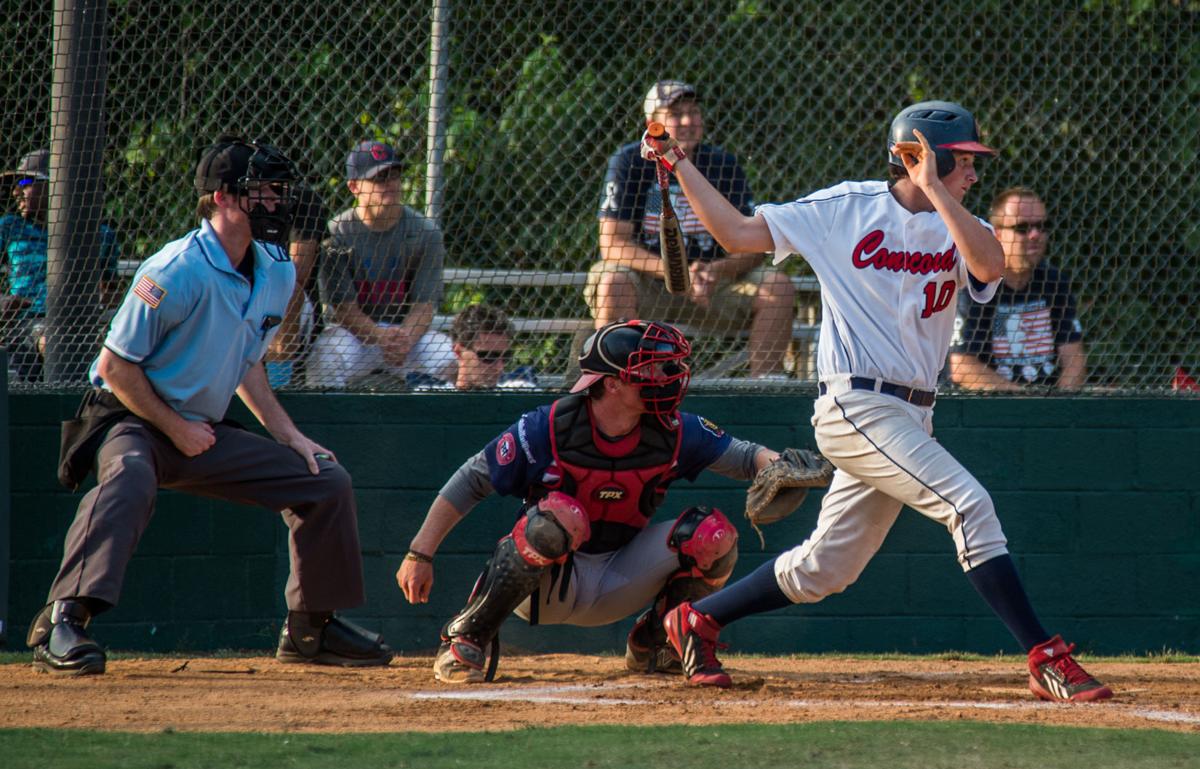 CONCORD, N.C. – Concord Post 51 coach Jaymie Russ didn't mince words when speaking about his team's chances in the upcoming American Legion Area III playoffs.
"We've got to play well, play error-free and play better than we did in the regular season," said Russ.
On Friday, 13th-seeded Post 51 will face fourth-seeded Randolph County in Game 1 of a best-of-three series at Asheboro's McCrary Park.
Post 51 (2-10, 2-16 Area III) and Randolph County (9-4, 18-7) faced each other once in the regular season. Post 51 was defeated, 10-4.
"We kind of stuck with them," Russ said. "They've got some good arms and have good bats and are a good team."
Post 51 hosted Davidson County Tuesday evening in its final game of the regular season
Kannapolis Post 115 coach Joe Hubbard said his squad will likely face either Kernersville or Winston-Salem in the playoffs. Kannapolis' first-round game, also part of a best-of-three series, is expected to be played Friday.
Post 115 (4-8, 8-14) took on Winston-Salem in its final regular season game Tuesday.
If Stanly County defeats Mocksville, Kannapolis will face Kernersville. If Mocksville wins, Kannapolis will play Winston-Salem.
Hubbard also said that his team must play error-free baseball if it expects to be successful in the playoffs. Errors cost Kannapolis a game against Eastern Randolph Monday night.
"I haven't seen Winston Salem, and they've played well this season," Hubbard said. We match up well against Kernersville. We've got to execute and do what we do, no matter what (happens). We've got to play our game, no matter who we play."