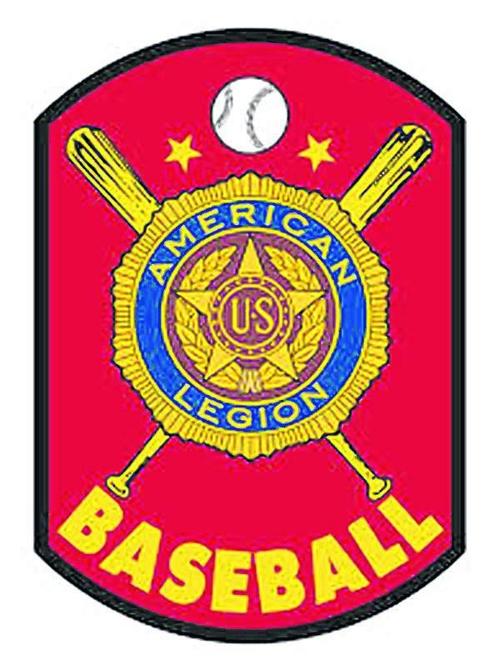 CONCORD, N.C. – After a two-year hiatus, Jaymie Russ has returned to coach the Concord Post 51 Senior American Legion baseball team.
  "I've always been a big fan of American Legion baseball," Russ said, who coached the squad from 2010 to 2012. "In my opinion, it's second to none when it comes to summer baseball. It takes a lot for players to prepare for a nine-inning game, and you can't mimic that kind of preparation."
Russ, who is the head coach at Concord High, added that playing Legion baseball is a completely different scenario from a seven-inning high school baseball game. Russ further explained that in Legion ball, pitchers must pay strict attention to their pitch counts and do all they can to get quick outs.
"I think the guys look forward to playing nine inning-games," Russ said. "They get more at-bats, and playing nine takes a lot more discipline. It's mentally tougher on them. An average high school game is completed in roughly two hours, while a Legion game can last three hours. That's a lot of time to stay focused."
Proper preparation and practice before each game is essential to Russ' coaching style.
"We try to practice about every other day that we're off," Russ said. "You're looking at a kind of college-minor league-type schedule. The mentality is just completely different."
Despite Post 51's 0-5 start this season (the club has lost to Kannapolis, South Rowan twice, Mint Hill and Stanly County), Russ is confident that the 16-man squad will quickly turn things around.
"It's a competitive bunch of guys, and we're going to start winning," Russ said.
In an effort to strengthen the team's defense, Russ has been switching players from their normal positions. While it hasn't been a comfortable transition, Russ said his players are coming to terms with it.
"We're kind of short-staffed, and I am moving kids around to get them out of their comfort zone," Russ said. "I think once they settle in, they'll be more comfortable."
One player that Russ is definitely high on this season is Mason Sweet, a junior from Mount Pleasant High. In 20 games played this for the Tigers this spring, Sweet batted .271 with 13 hits, eight RBIs and one home run.
Russ considers Sweet as a versatile player who is comfortable at nearly any position on the diamond.
"He kind of does everything," Russ said. "He's the epitome of a true utility player, and you feel good whenever you put him in the lineup."
Russ added that Sweet is a good contact hitter and can spray the ball in any direction. Sweet also has a good understanding of what he's doing at the plate.
Sweet, meanwhile, believes his teammates will come together and start winning. He said it's just going to take some time.
"We are struggling but are playing more as a team and getting better," Sweet said.
Besides playing nine innings, another aspect Sweet enjoys about playing Legion ball is the chance to face opposing pitchers who have pitched at the collegiate level.
"A lot of the pitchers I've faced before, but I like facing pitchers who've pitched in college because it prepares me for the next level," he said.
Russ considers Hickory Ridge standout Collin Sprinkle his "shutdown" pitcher. In his final season as a Ragin' Bull, Sprinkle had an 8-2 record and a 3.33 ERA.
"Colin has just a great demeanor on the mound," Russ said. "He has a lot of energy and a lot of velocity. Any time he throws, he can change (the outcome) of the game. We always have a chance to win with him on the mound."
Daniel Dove, another product of Tommy Small's Mount Pleasant program, has impressed Russ with his leadership style.
"(Dove) can play both infield and outfield and he's been a very pleasant surprise offensively," Russ said.
Russ is also impressed with Mount Pleasant senior Brett Barrier. In Barrier's final season as a Tiger, he batted .429. Barrier will primarily play shortstop and second base for Post 51.
"Brett is very established defensively," Russ noted. "He brings a lot to the table for a younger guy. He plays the game the right way and understands his limitations and makes everyone better by his presence and leadership. He's also a real student of the game."
Drew Yoos, a 6-foot-4, 220-pound junior at Concord High, went 2-2 and posted a 3.08 ERA.
"He's kind of in a little bit of a funk right now (at the plate), but when he gets out of it, he is a scary bat in our lineup," Russ said. "He needs to learn to discipline himself a little bit. We'll also rely on him on the mound as a starting pitcher to carry us deep in the ball game."