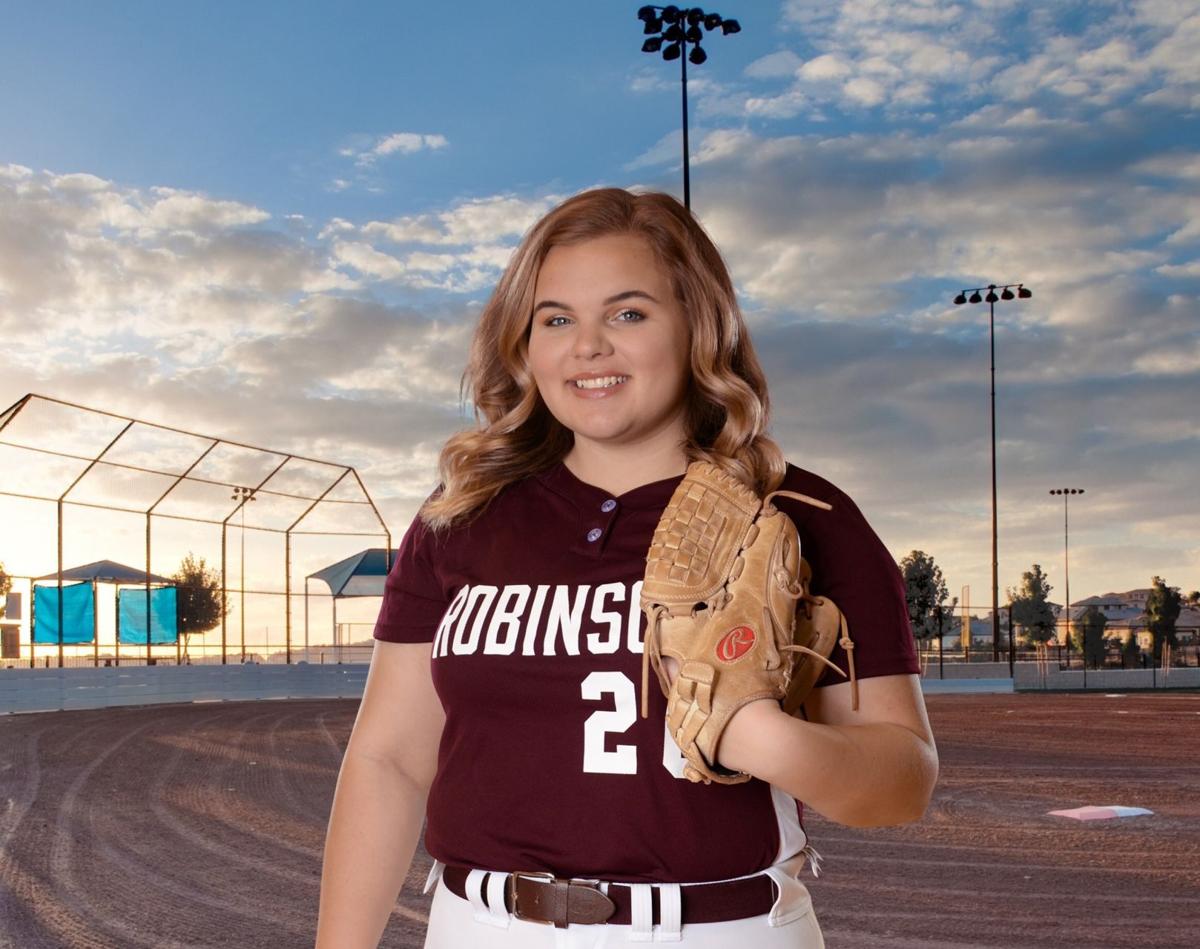 Editor's note: This story is part of an Independent Tribune series titled "Senior Spotlight" on high school athletes who are currently missing their senior seasons because of the novel coronavirus.
CONCORD – For the last four seasons, Devon Lemasters has been one of the top players for the Jay M. Robinson softball team.
But she's actually been a part of the program, especially emotionally, for much longer than that.
Lemasters' older sister, Jordan, was once a standout for the Bulldogs, and Devon spent countless hours cheering for the team.
If the Bulldogs lost, she was hurt, too. When they won, she was right there leading the cheers for Jordan and her teammates.
"My sister, who's four years older than me, was a senior when I was in eighth grade," Lemasters recalled. "I sort of came in as she was going out, and it was a really great freshman year. I had the amazing opportunity to start all four years. My first game as a freshman was against A.L. Brown. I still remember it like it was yesterday."
This season, Lemasters, a pitcher, was one of the Jay M. Robinson leaders. At the plate, she smacked the Bulldogs' only two home runs, and she fanned 12 batters from the circle. She was getting strong looks from college recruiters, and the Bulldogs won two of their first three South Piedmont 3A Conference games under first-year coach Patrick Helm.
Unfortunately, in mid-March, the season was halted because of the COVID-19 crisis, and Lemasters' senior season was effectively done.
But she can be proud that she's carried on the tradition of strong Lemasters play in the Jay M. Robinson program while also maintaining a 4.2 GPA to rank 21st in her graduating class.
And the memories she made in Jay M. Robinson's softball stadium will stay with her forever.
"I've had a great team behind me all four years to lift me up," she said, "and I think I've grown a lot – not only as a player and a person, but I had the opportunity to be a captain and work my way up through the ranks of the team. I think that every year we've gotten a little bit better, and it's really sad that I wasn't able to see my senior year through, because I think that would've been our best year, by far.
"I'm just really proud of how far I've come and how far my team has come."
Lemasters recently took time to do a question-and-answer session with the Independent Tribune, during which she discussed what life has been like during the quarantine and what she plans to do in the future.
How tough was it to find out that your senior would be stopped?
It was really tough. I remember we had a practice on Thursday, and our last game was on Friday against Cox Mill. Coach Helm said, 'Hey, guys, I have to take this phone call. It's from the parent organization, and they're talking about whether we'll be suspending spring sports.'
We were like, 'OK, whatever, ha, ha!' We were laughing it off. And then the next moment, he was like, 'Yeah, our season's suspended.'
I think I was sort of in denial a little bit. It was about two weeks before I was really like, 'Wow. I'm never going to get a Senior Night. I'm never going to be able to really say goodbye to everyone in this program that I've been a part of for so many years.' Like I said, my sister was a part of the program as well. So it wasn't really four years I was losing; it was more like eight years.
How did you get into softball?
My sister played T-ball, but I was quite the adventurous little kid. I did three sports: I did cheer and soccer and basketball. Then I went out to a T-ball practice (at age 4), and I was the only girl there. I started to hit off the tee, and everybody was like, 'Can we get this kid on our team? We want her!'
That's when I decided, 'OK, this is my sport.'
Are you going to play in college?
Hopefully. I have something in the works, but the whole COVID-19 sort of gummed it up because they had a mandatory dead period. But, yeah, I'm hoping that that's happening.
What makes you love softball so much?
It's the perfect blend of being an individual sport and a team sport. When I'm out on the mound, I'm all by myself and I can relax and take the game into my own hands. But as soon as that inning is over, I can go into the dugout and talk to my girls about it. I can get with them and have them boost me up or have me boost them up.
I think softball is such a subjective game, in terms of things like age. When I was a freshman, I came in and started all four years. But one of the freshmen on my team, Kinsey Reid, she made the winning play for us at Northwest this year. I was like, 'Wow! This kid just turned 14, and she's lights out, man.' It's just such a great thing to see.
What are you like off the field?
I'm going to major in chemistry in college. That's my other big passion besides softball. I took my first chemistry class when I was a sophomore, and it really clicked for me. I was like, 'This is what I'm going to do for the rest of my life.'
I also love to paint. I've always been into the arts. In high school, all of my elective classes were arts, and I took three years of ceramics. That was really great. When I go to college, I'll take as many art classes as I can until they tell me to stop.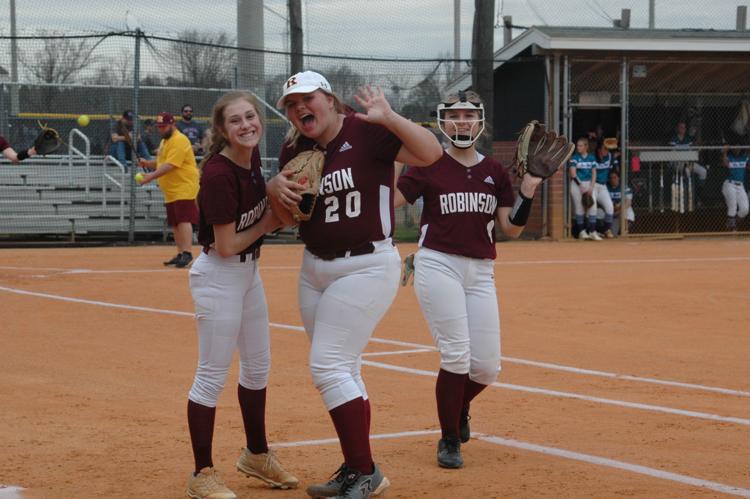 What's your favorite movie?
Who's your favorite artist?
What's your guilty pleasure?
Dark Chocolate! Ghirardelli has these dark chocolate salted caramel squares, and I would eat 13 bags, if I could.
If you could have dinner with anyone, past or present, who would it be?
Marie Curie -- 100 percent. I'd just want to pick her brain.
She was an influential female scientist in her day. There's actually this great picture of her. It was from a convention for people who had won the Noble Peace Prize, and she was the only woman in the picture.
I was like, 'You go, girl!' I just want to know what it was like to be her, man.
Do you have a pre-game ritual?
I try to stick to sort of the same thing. You know how you see football players who have their pre-game ritual, and there's either the ones who are super quiet or the ones who are hyping it up with their team? I'm usually the one who sits at the back of the bus with her headphones until I get focused. It doesn't really matter which song I'm listening to, but I will definitely 100 percent, headphones in, eyes closed, just as focused as I can be focused on the game.
If you were Queen of the World for a day, what's the one thing you would change?
I'd end world hunger or cure COVID-19.
How have you spent your time during the quarantine?
I work full time at Chik-fil-A, and it hasn't slowed down a minute. It's never a quiet day at Chik-fil-A.
When I was in classes, I took all of them online. So my senior year, I worked a full 40 hours, played softball and tried to be responsible for my grades.
My sister, definitely. She was such a great ballplayer and just really loved the sport for the sport. I think there's a lot of who've grown up in the sport and just continue playing. But Jordan was just one of those girls who was the epitome of what softball is. She was just so great.
Where do you see yourself in 10 years?
I really want to get my PhD in chemistry and work on a way to make a difference in the world somehow. I wanted to work at the CDC, so I wanted to major in chemistry and minor in pathophysiology so I could hopefully get a job there.
To nominate an athlete to be featured in the "Senior Spotlight," send an e-mail to Independent Tribune sports editor C. Jemal Horton at jhorton@independenttribune.com. Nominees must be in 12th grade and already have been on the roster of a spring sport at the start of the 2020 season.
Be the first to know
Get local news delivered to your inbox!