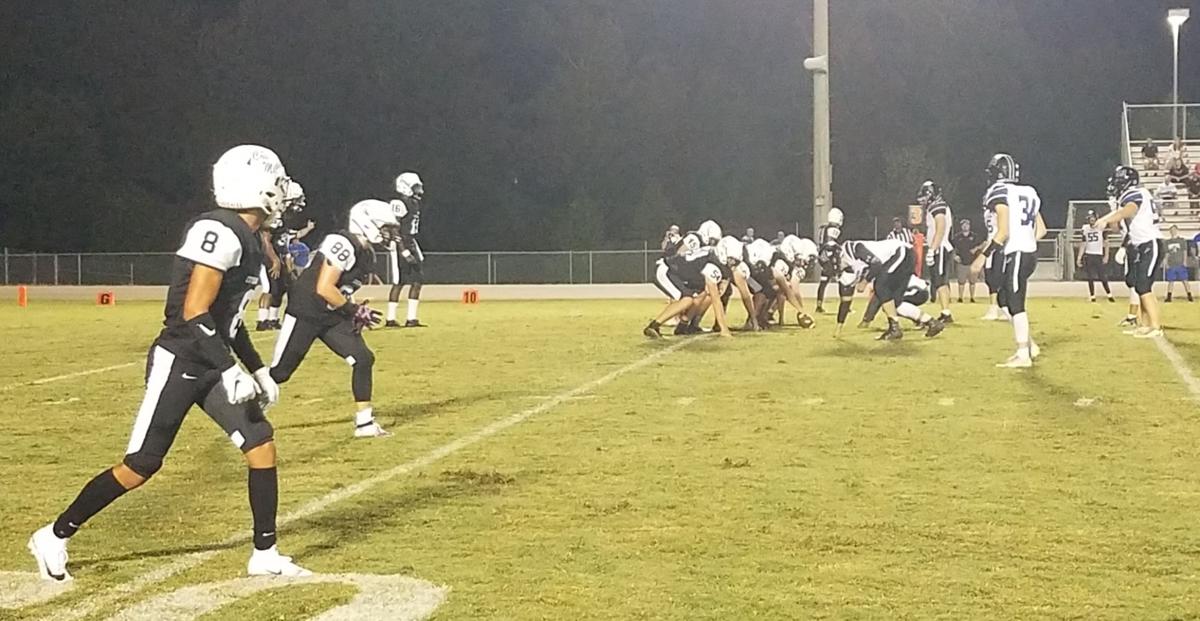 CONCORD – Cox Mill quarterback Varney Farhnbullah is really building a bond with his teammates, especially those wide receivers.
The junior says that good chemistry is developed on and off the field.
Farhnbullah and his wide receivers not only spend time working on timing and their connection at practice, but also after practice and during free times.
"It's all about practice," Farhnbullah said. "We take endless reps with each other. We have a tight bond with each other, and that correlates to the football field."
Farhnbullah, in his first season as the starter, connected for three passing touchdowns in Friday's 28-13 win over Monroe Parkwood.
He threw a pair of deep touchdown passes to senior wide receiver Christian Henry, for 55 and 80 yard. The duo had a 64-yard touchdown called back because of offensive holding.
"The endless reps are paying off," Farhnbullah said. "After practice, we take more reps just working on putting the ball in the perfect spot. It makes things more comfortable knowing I can trust my guys. And when I throw it in there, they are going to catch it."
Henry caught two passes for 135 yards as the Chargers, the Cream of Cabarrus No. 6 team, won their first game of the season.
Farhnbullah, who had 243 passing yards in the game, also connected with senior wide receiver Trey Robertson on an 18-yard touchdown moments after the two hooked up on a 49-yard pass.
"It's about communication," Henry said. "We are always out here talking. I'm going to let (Farhnbullah) know if I see something, and he's going to let me know if he sees something."
Farhnbullah was Cox Mill's starting JV quarterback and filled in as the varsity backup last season.
"It's about toughness," Farhnbullah said. "JV is kind of like you can go out there and do what you want to do, but varsity, you can get punched in the mouth really quickly. It's all about getting used to the game and knowing that my guys trust in me and that I can go out and do my job."
Chargers coach Craig Stewart said his quarterback spent the offseason working hard in the weight room, eating right and working with offensive coordinator Drew Anker on plays.
"You can just see him maturing," Stewart said of Farhnbullah. "He got in the weight room and got stronger, and he decided he wanted to get better. He's made big strides."
Farhnbullah has several offensive weapons he trusts, but on Friday night, it was Henry and Robertson who got the call.
Henry considers himself to be a diverse receiver, not just a deep threat, while Robertson just makes plays when the team needs it.
"I like being physical, just getting my yards and getting first downs," Robertson said. "That's what I go for first. But if touchdowns come, they come."
Be the first to know
Get local news delivered to your inbox!