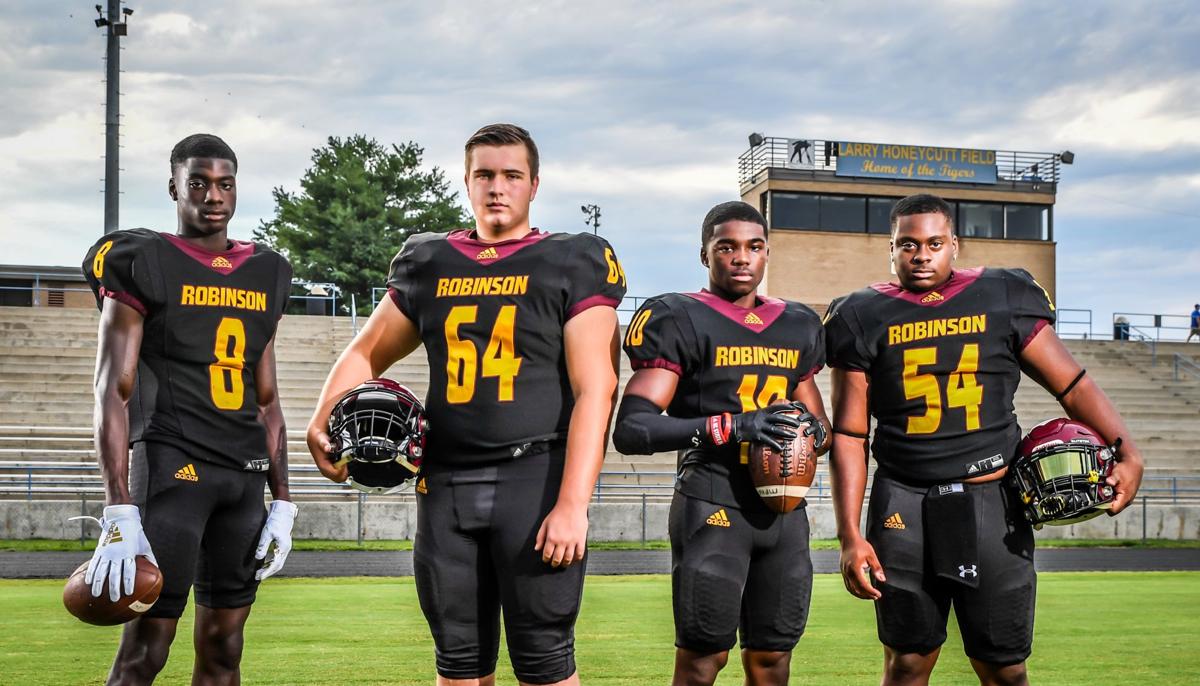 RECORDS: Monroe 1-1, 0-0 Southern Carolina 3A Conference; Jay M. Robinson 1-1, 0-0 South Piedmont 3A
COACHES: Monroe's Johnny Sowell is in his 15th season (128-63), Jay M. Robinson's Rich Williams is in his second season (7-7)
LAST MEETING: A 2012 meeting between these two teams ended with big win for Monroe, 54-14.
BROADCAST: NFHS Network/Radio Free Cabarrus
PLAYERS TO WATCH: Monroe: senior quarterback Matthew Bennett, sophomore receiver Shaleak "Punch" Knotts; Jay M. Robinson: quarterbacks Josh Grant Jr. and Cam Robinson, senior wide receiver Sean Hughes Jr., senior running back Andre Hamilton, junior linebacker Memphis Jones, senior linebacker Josiah Jackson
MATCHUP: Jay M. Robinson took a big loss on the road Friday, 56-0 to Marvin Ridge, and looks to bounce back this week against another Union County team. With Grant's return to quarterback this week, the Bulldogs hope that improved health and execution can help them gain a second win. They'll have to eliminate mistakes in order to bounce back after a week where they weren't able to get much of anything going offensively. The Bulldogs can have a good showing in their home opener, but it won't be easy.
Be the first to know
Get local news delivered to your inbox!