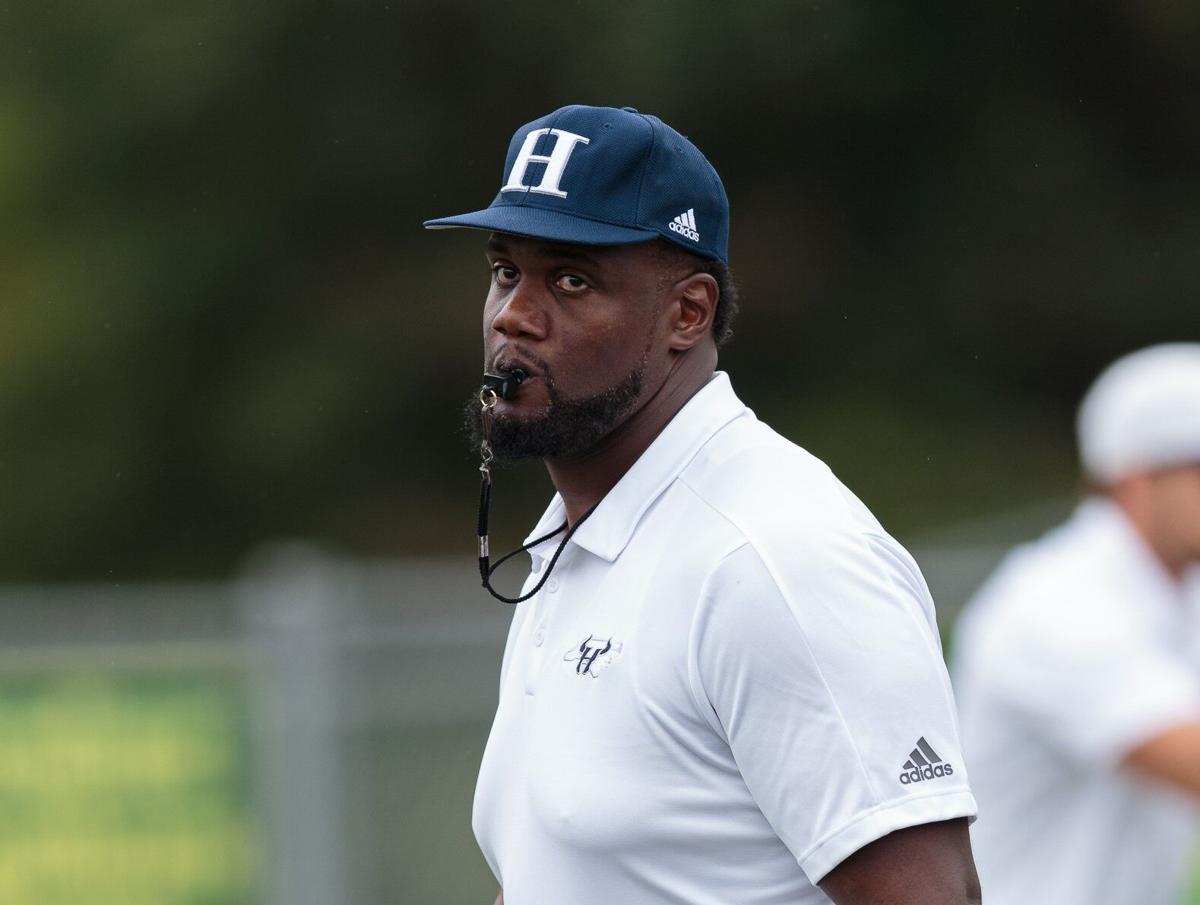 HARRISBURG – Some people are born to coach.
Some people have the gift of leading young athletes and knowing exactly how to push them to be the best version of themselves.
Hickory Ridge athletics director Chris Batchelor believes Jupiter Wilson has this gift. That belief led to Wilson recently being named the Ragin' Bulls' new head girls basketball coach last week.
What makes Wilson different from the average coach is his versatility. He'll now be coaching three sports at Hickory Ridge, as he's already the school's head coach in football and track and field.
It's a pretty daunting task, but Wilson has no doubt about his ability to succeed. And his AD feels the same way.
"(What sets Wilson apart is) the way he relates to the athletes at Hickory Ridge, not just on the field but in the classroom," Batchelor stated. "Just watching his interactions with them is exactly what you want a coach to be."
Wilson will be replacing Tolonda Simmons who last month took the same role at West Cabarrus.
One thing that sets Wilson up well for this task is his experience. This is not the first time Wilson has coached multiple teams at once.
Before coming to Hickory Ridge, Wilson was the football and boys basketball coach at his alma mater, Hickory High School in Chesapeake, Virginia. Then, upon arriving at Hickory Ridge, Wilson initially served as an assistant on the football and boys basketball teams while also being the head coach for track.
Wilson knows well the grind of coaching a fall, winter, and spring sport; now will just be his first time as the head man for all three.
"(I have a) passion for the kids." Wilson said. "It's the reason I do what I do. I love being around young people; it keeps me young."
Batchelor has only been Hickory Ridge's AD since January, but Wilson already made a strong enough impact on him to get the job for a girls basketball program that claimed the Southwestern 4A Conference tournament championship last season and won 160 games, while reaching the 3A state finals in 2017, under Simmons.
According to Batchelor, there were other inquiries for the job. However, once Wilson expressed interest, Batchelor said the decision became easy to make.
"(Hickory Ridge Principal Shaun Poole) and I knew from our experience with football and track that he was the man for the job," Batchelor said. "He presented us with a very detailed plan of how he would be able to juggle three sports."
The notion of coaching three sports at once is something rarely seen in Cabarrus County. However, Batchelor has seen this done successfully before.
Before coming to Hickory Ridge, Batchelor was AD at Sun Valley High in Union County. During that time, Batchelor was able to witness Monroe High's Johnny Sowell do the same thing, coaching varsity football, boys basketball, and boys track. Sowell has led the Redhawks to state championships in all three sports.
After observing Wilson coach, Batchelor has the confidence he'll be successful leading three Ragin' Bulls programs.
"We don't have any concerns that Jupiter will not be able to do this." Batchelor stated.
With his AD fully behind him, Wilson is ready to tackle this challenge.
"I know there will be different expectations, but I'm ready," Wilsons said. "I'm prepared for it."
Be the first to know
Get local news delivered to your inbox!