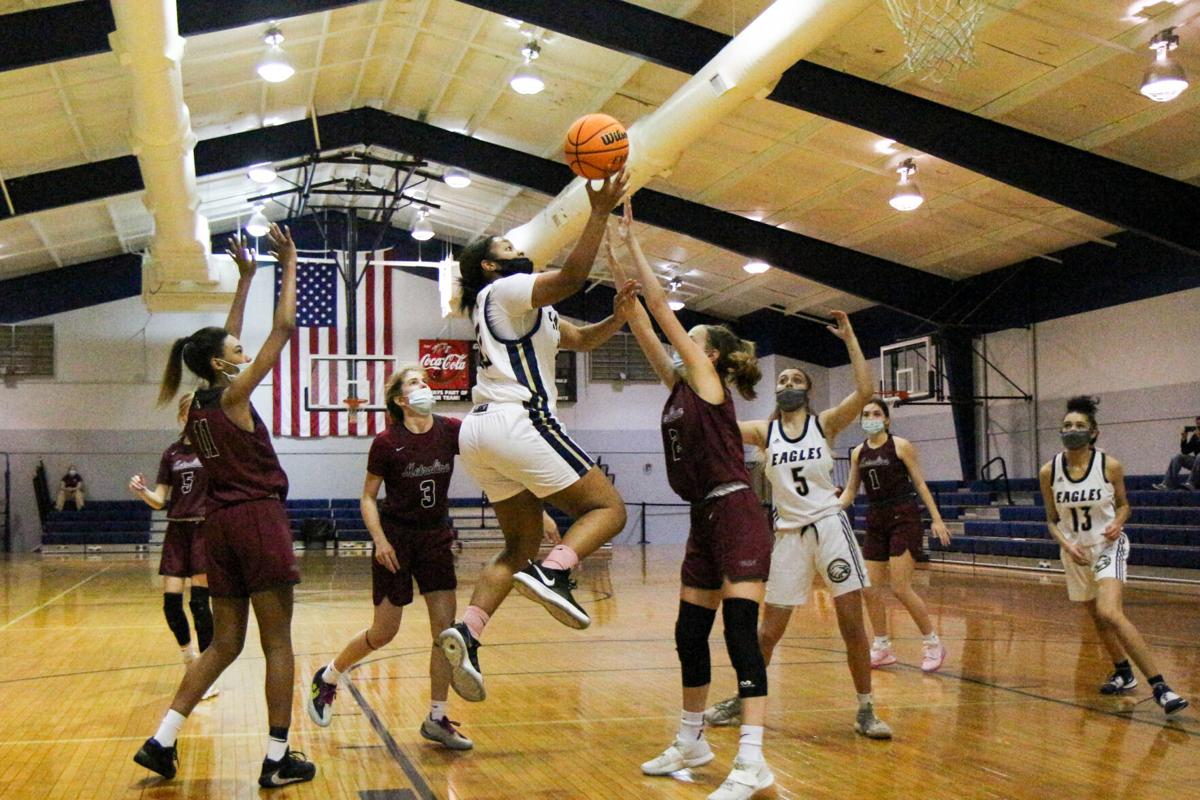 CONCORD – Being down players led to Concord Academy being down early against Indian Trail Metrolina Christian Academy. But the Eagles' girls team rebounded the ball well and rebounded on the scoreboard, too, stealing an 82-75 Metrolina Athletic 3A Conference victory over the visiting Warriors Monday night.
Sophomore swing player Zoey Ward scored 24 of her career-high 38 points in the second half, sinking five 3-pointers overall and complementing her outside game with hard-charging, silky-smooth layups.
Playing without three senior starters due to missing practices over Christmas break, according to coach Bill Middlebrooks, Concord Academy dressed only seven players. But it was good enough for the Eagles to improve to 7-1 overall and 3-0 in league play.
Monday's boys game scheduled between Concord Academy and Metrolina Christian Academy was reportedly postponed due to a COVID-19-related issue.
The Concord Academy girls last played a game three weeks ago on Dec. 11. Whether it was the rust on their shooting strokes or on their home rims, the Eagles had a hard time scoring in the first half and trailed by as many as 20 points early in the second quarter.
"The first half was just a struggle," said Middlebrooks. "Metrolina played well, they were knocking down 3's. They didn't miss too many shots in that first half. Now the second half was a different story."
On her way to a team-high 22 points, the Warriors' Emily Walters made half of her game-high six 3-pointers in the first quarter. Concord Academy managed to chip away at its deficit, cutting Metrolina's lead to 37-27 at halftime.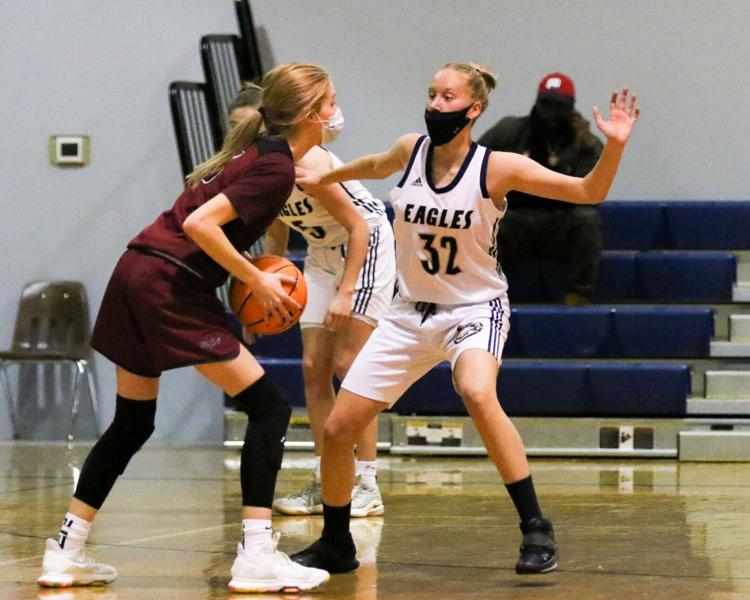 Ward dropped 14 points in the first half but eclipsed it with 15 in the third quarter. The 6-foot sophomore found a sweet spot on the right wing to connect on three of her 3-pointers.
"We got a little hot," said Middlebrooks. "Zoey Ward (who was averaging 17 points per game entering Monday) got hot for us. And the defensive intensity picked up for us."
Ward, senior Raegan Dickens and sophomore Raven Lexander asserted themselves on the offensive boards, repeatedly turning Eagle misses into second- and third-scoring opportunities. Lexander and Dickens finished with 16 and 14 points, respectively.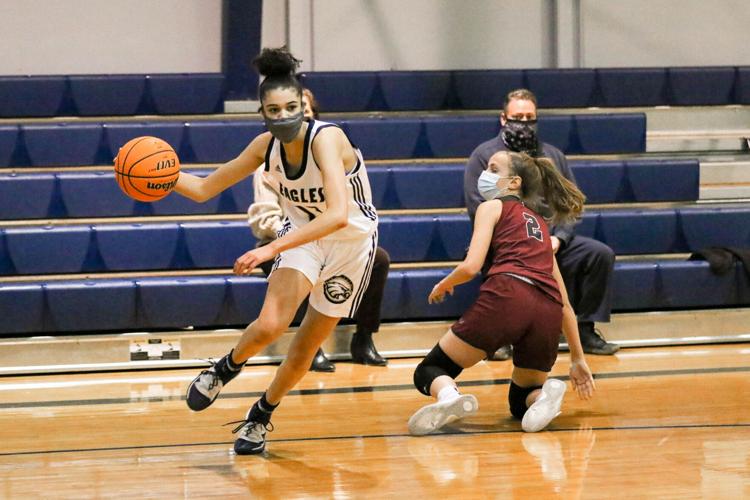 With 5 minutes, 36 seconds left in the game, Dickens gave Concord Academy its first second-half lead, 62-61, on a putback off a teammate's missed 3-pointer. Walters gave Metrolina its final lead, 66-65, when she followed her own 3-point miss with an easy layup at the 4:06 mark.
A little more than a minute later, the Eagles took the lead for good on McKenzie Taylor's gutsy play. She stole an inbounds pass near midcourt, drove to the free-throw line, and dished to Lexander for a layup and a 69-67 advantage.
Taylor, who added 14 points, later dropped a 3-pointer with the help of Ward's assist. Taylor hit a pair of two-shot free throws in the game's final 37 seconds – as did Lexander – to close out the win.
Concord Academy next plays host to MAC rival Huntersville Southlake Christian Academy on Jan. 12.
Metrolina Christian  17  20     21     17 --  75
Concord Academy    13   14     27     28  -- 82
METROLINA CHRISTIAN ACADEMY – Emily Walters 22, Huneycutt 8, Reynolds 7, Phibbs 6, Watson 8, Hannah Sorrentino 17, Goodfellow 5, Tate 2
CONCORD ACADEMY – Raegan Dickens 14, McKenzie Taylor 14, Raven Lexander 16, Zoey Ward 38