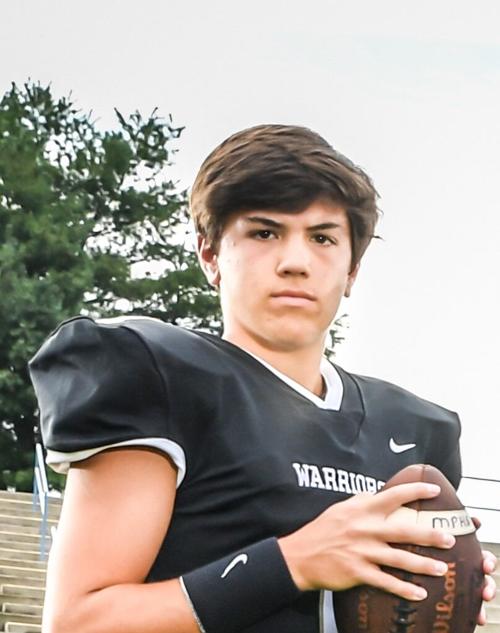 CONCORD – When the Cabarrus Warriors open the 2020 high school football season tonight against North Raleigh Christian Academy, there will be a lot of questions.
How ready are the Warriors, who feature several underclassmen in pivotal roles, for Friday night football on the varsity level?
Will the offense be more productive than the one that scored eight points or fewer six times last year?
Will the defense that permitted opponents to score at least 42 points on six occasions make any strides?
What about the playoffs? In just their second season of existence, are the Warriors ready to reach the postseason?
It's likely those questions won't be answered on opening night, but first-year head coach Jamie Bolton believes his young team has the makeup to handle whatever comes its way and continue to improve throughout the season.
Here's a breakdown of the 2020 Cabarrus Warriors:
Expect the Warriors offense to be creative but not gimmicky. Bolton, who has an extensive background as an offensive assistant, said his offense is most similar to those run by Auburn and Clemson.
"We'll definitely be a shotgun team that uses multiple formations and motions and shifts," Bolton explained. "We want to be a downhill-run team that utilizes play action and tries to take what the defense gives us. Our offense could look different depending on who we play."
Bolton is putting a freshman in charge of that offense, and he has supreme confidence in him. Tyler Green (6 foot 1, 155 pounds) will start tonight behind center, a season after leading the JV squad to a 7-1 record.
Senior Timothy Watson has been the scout team quarterback for the Warriors and will rotate in this season, as will classmate Michael Dickens, who was the signal-caller last year but now has shifted to different positions.
At running back, another freshman takes over: 5-10, 205-pound Will Jones, who Bolton describes as a "physically gifted down-hill runner" who can catch passes out of the backfield.
Also seeing time at running back will be fellow freshman Correll Johnson (5-9, 175), who should have an impact with his athleticism.
The offensive line incorporates some experience. Jack Schultz (6-2, 215) is only a sophomore, but he was a starter last season, and Bolton said he's improved greatly. Joining him on the left side is guard Riley Venos, a junior who didn't play last year but was on the Cannon team as a freshman. Venos, a successful wrestler, brings toughness to the unit.
"He's got a lot of 'dawg' in him," Bolton said of the 5-10, 185-pound Venos.
At center, sophomore Hayes Galloway comes up from JV. The 6-3, 260-pounder is the son of UNC receivers coach Lonnie Galloway and has shown leadership. He also has the ability to play multiple positions along the line.
Galloway is replacing Peyton Gates, a senior who was injured but could now rotate with Galloway.
Hard-nosed senior C.J. Newton (5-10, 215) is handling right guard. Bolton speaks glowingly of Newton's leadership traits. And sophomore Colin Bullard will start at right tackle.
Dickens will start at tight end, although he'll likely be seen everywhere. He scored seven touchdowns last season, and Bolton believes he can do even more in 2020.
"He's going to give us a big spark at tight end," Bolton said. "He doesn't look like a typical tight end; he's more of a floating H-back that can move. We can split him out as a fourth wide receiver. He's very athletic, very physical, can block really well and can catch the ball really well.
"He gives us a very unique look when we line him up in the backfield as a fullback, and he can play quarterback for us, too. We ask a lot of him."
Junior Josh Reid (6-0, 175) moves from left tackle and will be a rotating H-back with the ability to break loose for big plays.
The wide receiver corps is built around freshmen as well: Max Riley (6-0, 165) will be in the slot, while the outside will be manned by Gavin Powell (5-11, 165). Shifty senior Zack Kellman (5-9, 165) brings game experience at receiver after starting at cornerback last year.
Schultz will start at one defense end, and he's gained coaches' respect with his ability to set a strong edge. The other end is senior newcomer Waylan Petiote (6-0, 185), who excites Bolton.
"I saw him in the hallways and said, 'Man, you ought to play football!'" Bolton recalled. "He's very physical and very fast. Naturally talented."
In the interior will be 5-10, 190-pound junior Myles Stradford, who Bolton said might be the team's strongest player, and the versatile Bullard, who the coach said "gets off the ball and gets great leverage."
Among Dickens' other duties will be outside linebacker, and sophomore Randy Marion III comes up from JV to rotate with Dickens. Reid will be the man in the middle.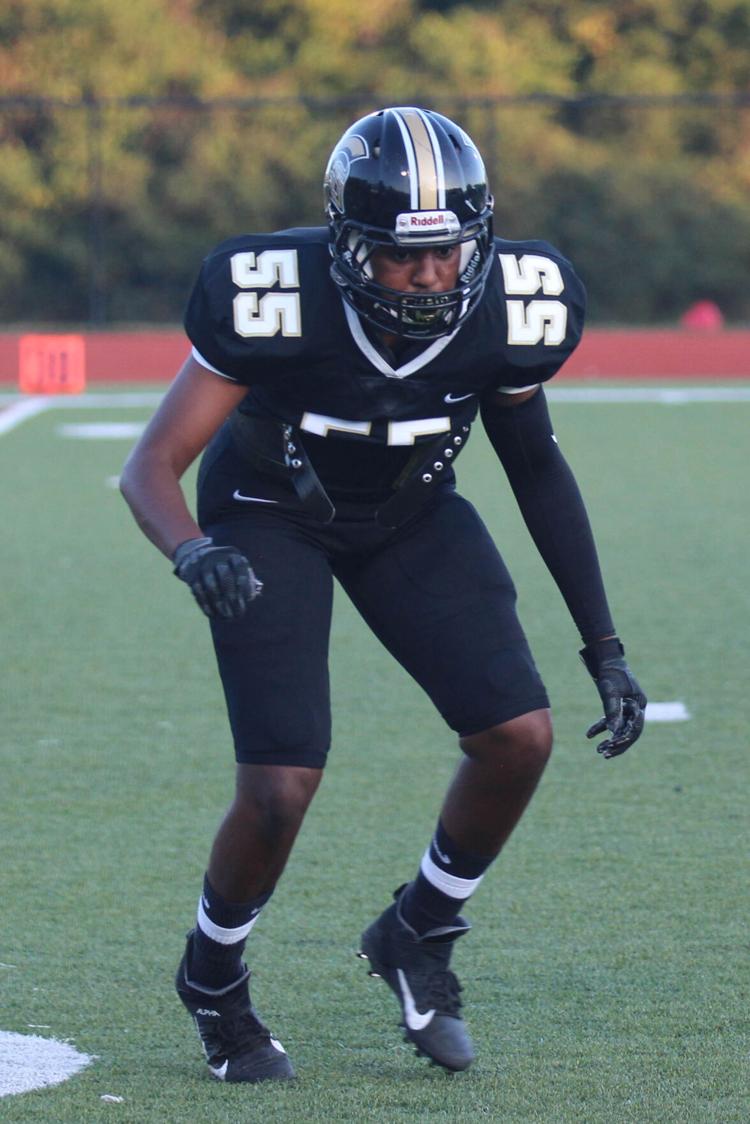 Jones will bring his physicality as the starting inside linebacker, and Bolton marvels at his promise as a player, saying he has the ability to receive heavy recruiting interest.
Johnson brings great ball skills to one cornerback position, while freshman Cole Frood, a lacrosse player getting his first taste of football, will be on the other side. Sophomore Jackson Scurlock will rotate with Johnson and Frood while also getting minutes at receiver.
Powell and Riley, who Bolton says are great communicators, will man the safety positions. Sophomore Eli Snodgrass, a catcher on the baseball team, will rotate in and bring toughness. Also expect Kellman to see time at safety.
Todd Pelino, a junior who last year backed up Mitch Jeter, now a member of the South Carolina Gamecocks, takes over as kicker and punter.
"(Todd) is very dedicated to his craft and wants to kick at the next level, too," Bolton said. "He learned a lot from Mitch Jeter last year and has the ability to reach the end zone on kickoffs."
Handling punt and kickoff return duties is Kellman, who Bolton called "very fast and twitchy."
Be the first to know
Get local news delivered to your inbox!