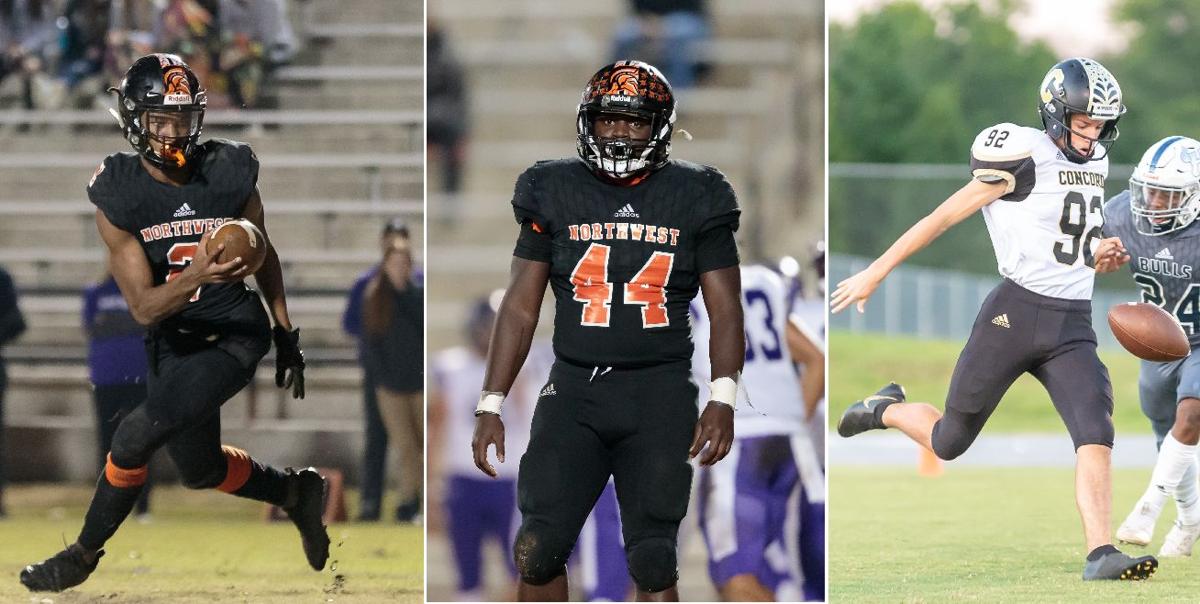 CONCORD – The South Piedmont 3A announced the top football players in the conference on Saturday, and league co-champion Northwest Cabarrus led the way.
The Trojans had the league's top offensive and defensive performers, as senior quarterback Nick Wilds-Lawing was named the SPC Offensive Player of the Year and senior Andre Hill is the 2019 Defensive Player of the Year. Both players helped Northwest Cabarrus reach the third round of the Class 3AA state playoffs for a second consecutive season.
Concord kicker/punter Isaiah Clark is the SPC Special Teams Player of the Year.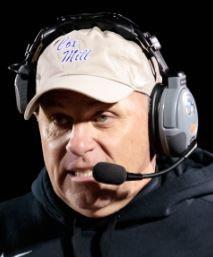 Cox Mill's Craig Stewart, who led the Chargers to a share of the SPC title, is the SPC Coach of the Year. The Chargers became the first squad to win a regular-season game against Northwest Cabarrus since 2017 and went on to win their first conference championship in program history.
Northwest Cabarrus had a league-high 10 players chosen for the all-conference team. In addition to Wilds-Lawing and Hill, the list includes Trojans wide receiver/defensive back Cam Saunders, lineman Kenneth Pierce, wide receiver Marquan Williams, lineman Braxton Shipp, running back/linebacker L.J. Currie, safety Avarion Cole, lineman Mason Waller and safety/running back George Miller-Duncan.
Cox Mill placed eight athletes on the all-conference squad, featuring quarterback Varney Farhnbullah, wide receiver Barry Robertson, wide receiver Christian Henry, defensive back Wesley Poindexter, defensive back Cameron Webb, wide receiver Luke Sutton, linebacker Aaron Jones and defensive end DeNorris Hunsucker.
Central Cabarrus and A.L. Brown, who tied for third place in the league standings, each have six all-conference selections.
For A.L. Brown, this year's honorees are Josiah Cauthen, Torren Wright, Jakhiry Bennett, Jose Vargas, B.J. Foster and Jatarius Mason.
Central Cabarrus' all-league picks are Brooks Lawing, Te'Veon Glover, Logan Anderson, Amir Weston, Nemo Williams and Elijah Horton.
Joining Clark from Concord on the All-SPC team are Anthony Flores, Nijel Robinson and Peter Petroff.
Jay M. Robinson is represented this season by Tyler Perkins, Joshua Grant Jr. and Memphis Jones.
Be the first to know
Get local news delivered to your inbox!