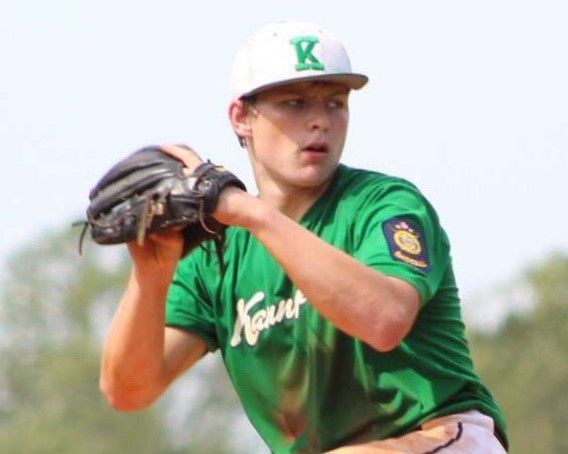 Editor's note: This story is part of an Independent Tribune series titled "Senior Spotlight" on high school athletes who are currently missing their senior seasons because of the novel coronavirus.
CONCORD – Inspiration can come in many forms.
For A.L Brown High senior baseball player Jacob Baucom, that inspiration comes from his family. Like Baucom, his older brother, Matt, was a standout pitcher for the Wonders. Matt also earned all-state and all-conference honors and earned a key playoff win during his senior season.
Jacob has followed Matt's path every step of the way, playing the same position as his brother and seeking to attain many of his same achievements.
"If he's in the weight room, I'm in the weight room," Jacob, 17, stated. "If he's outside throwing, I'm going to be outside throwing. I'm going to try to do every little thing to learn from him and bond with him."
Unfortunately for Jacob, his chances of becoming an all-state and pitcher like his brother were eradicated by COVID-19.
That has not stopped Baucom from working, as he still has plenty to look forward to; he and his brother will be teammates once again next season at Southeastern Community College in Whiteville.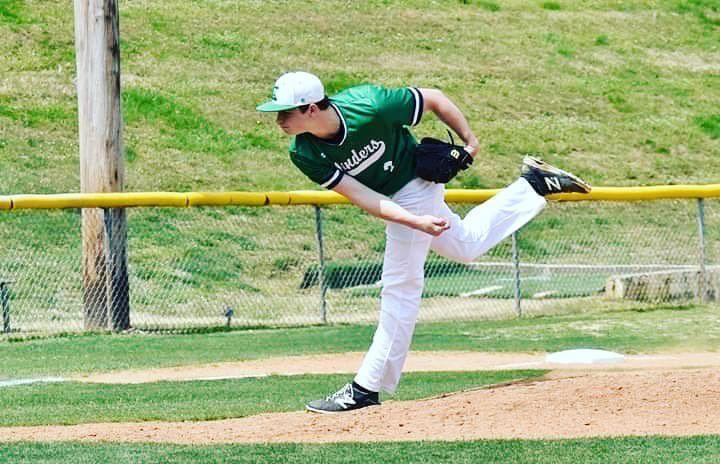 Matt started his college career at UNC Pembroke. After undergoing Tommy John surgery after the 2018 season, he transferred to SCC.
Jacob is ecstatic about playing with his brother again. He touched on that as well as a few other topics in a question-and-answer session with the Independent Tribune.  
Where were you when you heard the news about the season being suspended?
We were in the locker room, and one of my teammates came in and said, 'I think the season is about to be done because of (the coronavirus),' and everybody said, 'There's no way, there's no way.' We went down to the field and the environment was unusual. It didn't feel like practice. We put our bags down and the coaches came and told us the season had been canceled.
How long have you played baseball?
Do you have any pregame rituals?
I have a lot, but if I'm pitching that day, I like to stay in the locker room through the sixth or seventh inning of the (junior varsity) game, listen to music, sit on my stool, and get focused.
What music are you listening to?
I'm listening to Drake and other rap music.
Is there a certain athlete you try to model when you play?
If I'm hitting, I like to model myself after Alex Rodriguez. But when I'm pitching, I'll probably be modeling myself after my brother.  
What has it been like to play baseball at A.L. Brown?
It's been an amazing experience. I've enjoyed my teammates and getting every little bit of knowledge I could gain from the coaches through every game and drill. 
Who is your favorite Major League Baseball team?
What are some of your hobbies?
I love playing video games, hanging out with my friends, and walking around in Uptown Kannapolis and looking at the new (Kannapolis Cannon Ballers) field being built.
What is your favorite memory from playing baseball for A.L. Brown?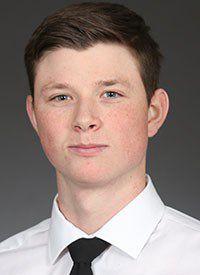 During my freshman year, my brother pitched the entire game against Charlotte Catholic. We won on a walk-off hit.
What have you been up to during quarantine?
I've been trying to keep my grind on baseball, but it's so limited. I've been going outside and throwing in the road. The majority of the time, I've been playing video games and talking to my brother about college.
What is your favorite Netflix series?
What has been your favorite class in high school?
Lifetime Sports. I loved playing basketball every day
Where is your favorite place to eat?
If you won a million dollars, what would you do with it?
I'd make sure my dad (James) was living in a house and my mom (Brandi) was living in a house. I would put a majority of the rest of the money into A.L. Brown's baseball program. I want the kids coming up to have better stuff than we had. 
If you could meet and have dinner with any person from history, who would it be and why?
Jackie Robinson. I would want to know more about the difficulties that he went through and how he trained his body for baseball back then.  
Where do you see yourself 10 years from now?
If we're being realistic, I feel like I'll be working a normal job with a family. But if we're fantasizing, I would love to be playing baseball in the minor leagues.
To nominate an athlete to be featured in the "Senior Spotlight," send an e-mail to Independent Tribune sports editor C. Jemal Horton at jhorton@independenttribune.com. Nominees must be in 12th grade and already have been on the roster of a spring sport at the start of the 2020 season.
Be the first to know
Get local news delivered to your inbox!