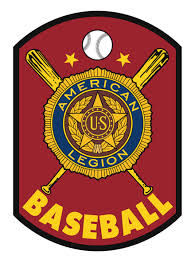 CONCORD, N.C. - Take it from longtime Kannapolis Post 115 coach Joe Hubbard, pitching wins ballgames.
Playing a nine inning, 25-game season with an American Legion-mandated 18-man roster can definitely take its toll on a team's pitching staff.
"I wish (American Legion) would allow us to have a few more players because we can always use a couple of more arms," said Hubbard, who also coaches baseball at Northwest Cabarrus High School.
Originally from Kannapolis, Hubbard played high school baseball at A.L. Brown and for Post 115 (1983-86). He also played for Mars Hill College.
Hubbard is hoping Mother Nature cooperates this season. In 2014, Post 115 had five straight rainouts and was forced to play seven games in six days.
"That's a lot for high school kids to endure," said Hubbard. "You're always looking for kids who might never have even pitched in high school to go out there and log some innings."
Hubbard makes no excuses for his team's 4-8 start this season, but he admits his crop of newcomers is adjusting to nine inning games. High school baseball typically includes two to three seven-inning games a week, whereas a Legion schedule is upward of four and five games.
One player that Hubbard hates to see leave is former A.L. Brown standout Trace Hagler, who just finished playing at UNC Pembroke. Hagler is moving on to play for the New Market Rebels in Virginia's Valley Baseball League.
Against Stanly County Post 76 recently, Hagler pitched seven shutout innings in a 14-inning loss.
"He did a great job for us that night," Hubbard said. "He didn't throw a whole lot of innings, and Pembroke and got to get in some work with us. He's been really good for us and is just a tremendous leader. It's a shame he has to leave us, but he has to do what's best for Trace."
Caleb Threadgill has been a staple in the outfield for Post 115. Threadgill is home-schooled and resides in Concord.  Against Kernersville last Saturday night, Threadgill hit a two-run homer over the left-field fence.
Alex Rodriquez, a sophomore at Northwest Cabarrus, pitches and plays shortstop. In 21 games as a Trojan this season, Rodriquez batted .315 and had five doubles.
"Alex has had a lot of quality hits for us," Hubbard said. "We're expecting him to be one of our (pitchers) we can really rely on."
Justin Bundy, a 6-foot-3 junior who was all-conference this season at Jay M. Robinson, will see plenty of action on the mound for Post 115. Bundy led the MECKA 4A Conference in wins (five) and posted a 2.44 ERA, fourth best in the league. Bundy also picked up a victory in Kannapolis' 10-3 win over Kernersville last week.
"He's had two outings that probably weren't his best, but we know that he's going to do a good job for us when he settles in," Hubbard said.
Hubbard also expects Cannon School junior Cole Lippincott to have a very productive season at first base and in the starting rotation.
"He's really been a surprise swinging the bat," Hubbard said. "He's a new kid and has never played out here. He's hitting right around .400 and has had a couple of extra bases. I expect him to throw a lot of innings for us."
Behind the plate, Hubbard is relying on Robinson catcher Mark Perkins, who also received all-conference honors.
"Mark's been really solid behind the plate," Hubbard said. "Offensively, he's had a couple of really good games where he's showed he can hit the ball."
The team's other catcher is former Northwest Cabarrus standout Wyatt Taylor. After graduating in 2014, Taylor has been studying engineering at UNC Charlotte and hasn't played baseball.
"So far, we've been playing pretty well, we've started to pick things up after a few games," Taylor said. "Things started off kind of dull, but we're starting to pick our intensity back up."
Robinson senior C.J. White, who signed to play at UNC Pembroke, will be used in the outfield and as a pitcher. Northwest Cabarrus sophomore Cal Hubbard will be the team's starter at second base.
Coming off his freshman season as an outfielder for Emory and Henry (Virginia), Josh Macek has college experience that Hubbard believes is essential.
"Even though he was one of our better hitters last year, he's started off slow this season," Hubbard said. "Offensively, we as a team have not knocked the cover off the ball. We've had one kid having a really good game. Once we settle in on a solid lineup, I think you'll see some better (hitting)."