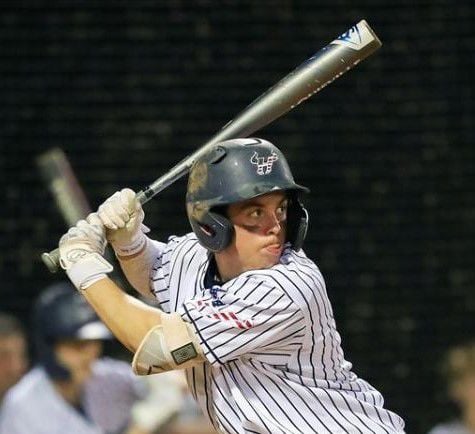 Editor's note: This story is part of an Independent Tribune series titled "Senior Spotlight" on high school athletes who are currently missing their senior seasons because of the novel coronavirus.
HARRISBURG – One of the best traditions in high school sports is the hanging of senior posters on the fields of play.
Whether it's basketball photos placed on the walls of a gymnasium or pictures of baseball and softball players lined along the fence of the diamond, those full-size posters of the athletes are keepsakes that leave lasting memories to the schools, the athletes and the families.
Unfortunately, Jonathon Steele is one of the ones who won't get that experience.
The Hickory Ridge senior baseball player went through the process of taking the photos before the season, and he was excited as his parents, Doug and Jennifer Steele, picked out just the right pose to order.
But then, the 2020 season was interrupted by the COVID-19 pandemic, and the Ragin' Bulls' wound up playing what just might be their final game on March 13.
It's unfortunate for Steele in so many ways.
Having spent most of his high school career either off the team or on the bench, 2020 appeared to be a promising season for Steele. He'd gotten himself into the best physical condition of his life and grown as a player, proving to be good enough to earn a spot as the Ragin' Bulls' starting catcher and earn a scholarship to Methodist College in Fayetteville.
It had been one heck of a climb for a kid who'd gotten cut in seventh and eighth grade and then had some setbacks in high school that caused his baseball dreams to be deferred.
Steele doesn't really blame anyone. He knew to get where he wanted to be, he had to start by changing himself.
"I'll be honest, I wasn't in the best shape," he said. "When I went in my freshman year, I was probably 5 (foot) 6 or 5-7 and about 150 pounds, mostly fat. As I progressed through high school, I worked on my body, and now I'm in some of the best shape I've ever been in in my life.
"Now, I'm 5-10 and about 185, but I've balanced it out with muscle than just fat. I'm a little more toned than I was coming into high school, and I was ready to have a good season."
Then, it was all interrupted by an ugly virus and a statewide shutdown last month, and Steele and so many other 12th-graders will be unable to bask in the glow of their smiling faces along the fences.
It wasn't just a blow to the players, either.
"We purchased the full-sized poster of Jonathon to be displayed at the baseball field along with the other senior players," Steele's father, Doug, wrote in an email to the Independent Tribune. "The posters didn't make it in time for the last game. We now have a full-sized poster that no one will see but our family."
Recently, Steele sat down for a question-and-answer session with the Independent Tribune, discussing his ascension to becoming a college prospect and numerous other topics.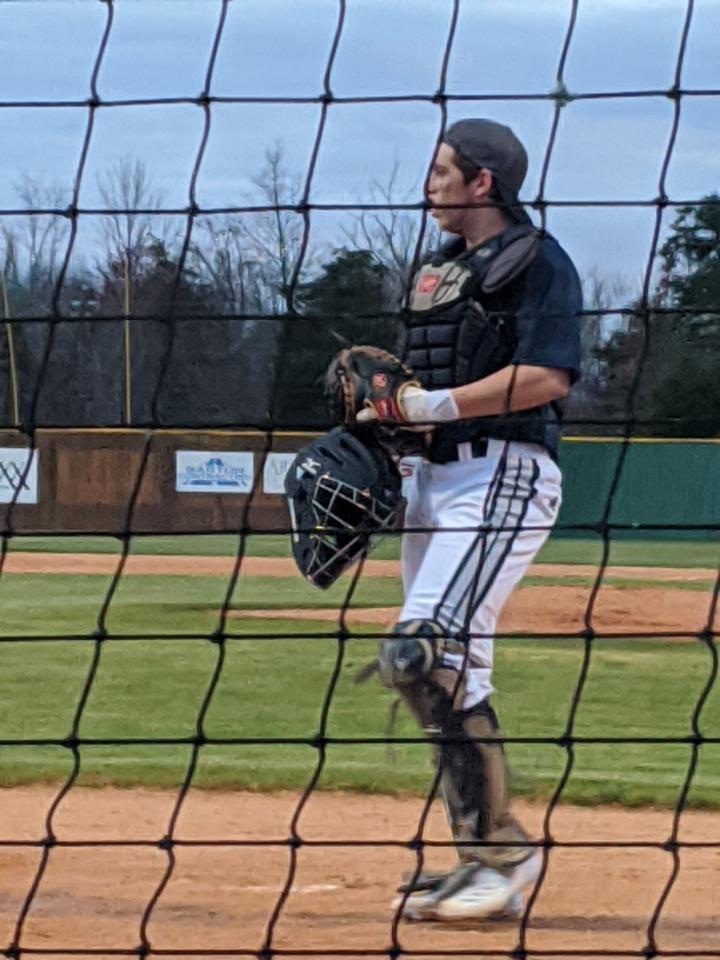 How long have you been playing baseball?
Since I was about 6, starting with T-ball. Then I played rec from 6 to about 10. Then, I played AAU up to high school.
What was it like playing baseball your life and then getting cut in middle school?
It easily sucked, because I felt like I was good enough to be on that team. But at the same time, there was more I could've worked on that I didn't realize at that moment.
I always thought I was the best player, because I was always one of the better players on the teams that I played on. So getting cut twice, it kind of humbled me a little bit and made me realize that there were 15, 20 other kids that are better than me that can play on this team. So I just had to work harder.
How did you make such a drastic change?
At first, it was just eating better, because I had a really bad diet. I was intaking so many calories, and fat wasn't getting burned off. So I just kind of limited the sugars and all the bad foods, and I started working out more.
I started working out around my sophomore year, and as I progressed I started seeing results. My junior year, I went to working out four times a week, up to five in the winter.  That's kind of what's gotten me here. I'm kind of still doing that now, even though we're in quarantine. I'm working out outside and kind of maintaining my muscle.
What was your road to your senior year like?
I played on the JV team my freshman year. Sophomore year, I got cut (from JV) because of some off-the-field issues, so I played homeschool ball (for the Charlotte Stampede).
I worked during the offseason, and my junior year, I started the opening day game and went 1-for-3.
It's a crazy story. I busted a kid's nose. He bled all over the field. It was my first at-bat, and I was so nervous. Woo! It got smoked! The kid was sitting there with his glove, and (the ball) got tipped off of it and broke his nose, and he stumbled into left field. He was just lying there, and I was running the bases. My coach came over to me when they were looking at him and said, 'That's the hardest freaking ball I've ever seen anyone hit at this school.'
How did the rest of that season go?
I started the next four games, went into a slump and ended up only playing 12 games the rest of the year. I was moved out of lineup.
So how did you bounce back to get where you were this year?
I started working hard at the end of my junior year, working out and learning other teams, getting a feel for my senior season. And that's when I started going to college recruiting camps and satellite camps and stuff, working for my senior year.
The first camp I went to was at UNC Pembroke. Then went to a camp in Charlotte with multiple colleges there. Methodist invited me to come to their camp, and after that they offered me a scholarship to come play for them.
How did that feel after everything you'd been through?
I think it was very rewarding, because a lot of people didn't expect me to make it to that level. I just kind of kept my head down and kept working. And after all the turbulence that I went through, I was able to reach my final goal.
How did you find out this season was going to be stopped?
I was in the trainer's room about two days before our third game getting treatment. He told me about the state releasing something saying that they were going to suspend the season until a certain date.
I went down and talked to my teammates, and then our coach told us on game day that that would more than likely be our last game. So it kind of served as a Senior Night.
How are you spending your days during the quarantine?
Mainly, I've been playing PlayStation with my boys, just kind of catching up with them, because I hadn't talked with them in a while since I was busy with baseball and school and all that. And I've just been trying to get out and work out when I can just to stay in shape.
What do you do to work out?
I have a workout that I've been doing. I have 35-pound dumbbells that we bought before everything shut down. I just kind of do upper body, chest and arms one day, and then legs the other. I just alternate so I can get all the muscle groups incorporated.
Who's your all-time favorite player?
Either Ryan Howard or Albert Pujols.
Originally, I grew up playing first base. There was just something about watching those guys, watching how powerful they were and how easy their swings were. They made 400-foot bombs look like nothing. It was just so mesmerizing to watch them play.
What's your favorite thing to do besides play baseball?
What's your favorite game to play?
Is that the game you play with your boys?
No, we play Destiny 2. That's what I love playing with my boys.
What's your pre-game ritual?
Definitely going to Smoothie King before the game. I roll up there probably about two hours before, AirPods in, and just kind of get in the zone, taking some (batting) tee work.
If you could go anywhere in the world, where would it be?
I would say France. I took French as a language throughout high school, and I think it would kind of be cool to experience the culture over there.
If you were king of the world for one day, what's one thing you'd change?
Probably the division of society. If I could make that a rule, for just one day, everybody would just have to be in peace and not argue about one thing or another. That would be a nice day.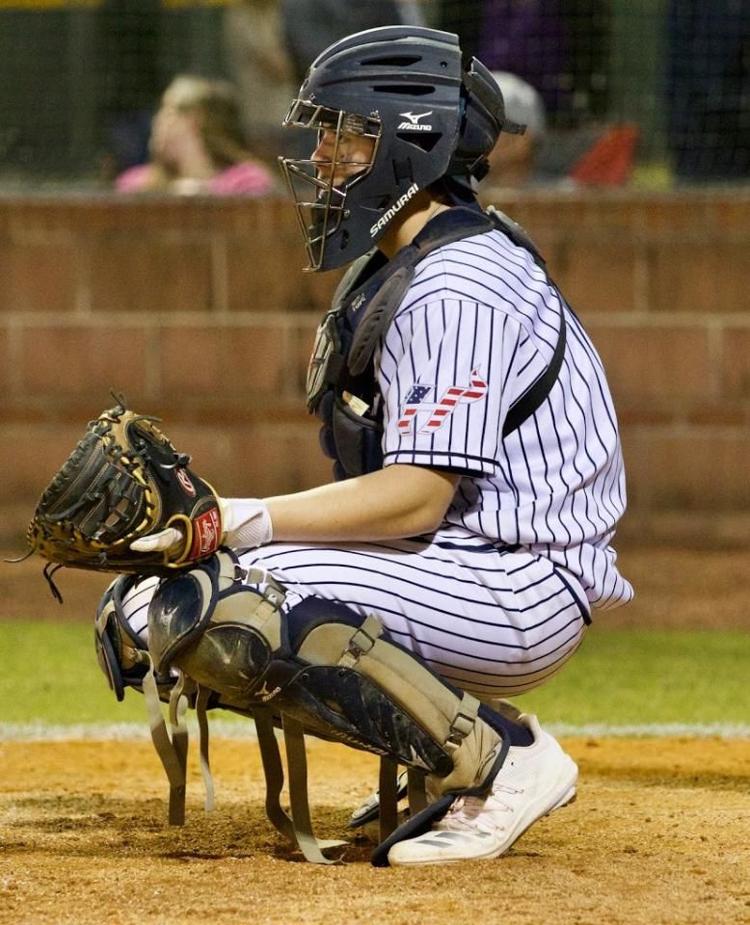 What's your favorite movie?
"The Sandlot" – easily. I've watched that so many times I can't even count.
Do you have any role models?
Probably my grandfather (Dale Steele). Before he passed away, he fought in World War II. I was about 9 or 10 when he passed away, but he was just so gentle and caring. I feel like I got some of the traits from him.
If you could have one super power, what would it be?
Sometimes I'm just curious, and I want to know what's going on in someone's head.
What's your best baseball memory?
Probably last year against Northwest Guilford, second round of the playoffs. We weren't projected to even make the playoffs. We were down, 6-2, and scored six runs in the last two innings to win. And we partied all the way home on that three-hour bus ride.
If you could have dinner with anyone, past or present, who would it be?
One of them would be my grandmother on my mom's side (Amelia Brown). She died when I was a very young age. I have pictures of her, but I never got to meet her. So I would like to get meet her.
The second person is Jackie Robinson, just because what he did for his time was so groundbreaking. I just want to know what it was like to play during that time. We have records of it, but it's not necessarily from his perspective. I'd just like to know what he felt like going into those Southern cities playing baseball.
Where do you see yourself in 10 years?
I hope to still see myself playing baseball. I don't know if that's really a realistic goal for me. But if that falls through, all I know is that I want to do something hands-on. I don't want to sit at a desk job. I want to be out doing something, whether that's something like landscaping or being a park ranger. I'm a very outdoorsy person.
How do you feel about the poster you never got to see hanging in the stadium?
I think it's definitely tough. You want to have that exposure to be able to show people, 'Hey, I really made it.' It's tough that I don't get the opportunity now, but there's not much I can control with it.' It's sad.
To nominate an athlete to be featured in the "Senior Spotlight," send an e-mail to Independent Tribune sports editor C. Jemal Horton at jhorton@independenttribune.com. Nominees must be in 12th grade and already have been on the roster of a spring sport at the start of the 2020 season.
Be the first to know
Get local news delivered to your inbox!