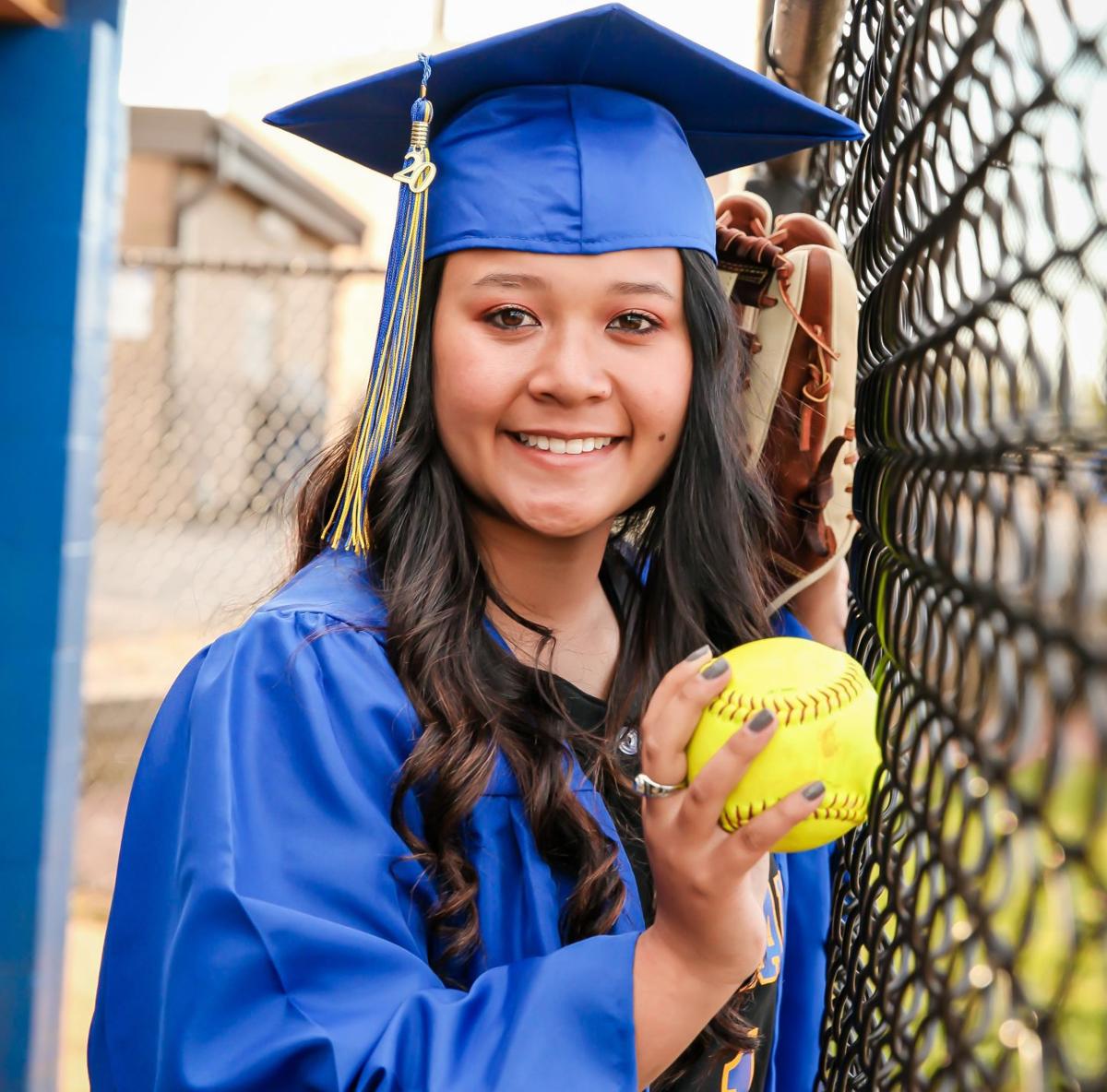 Editor's note:This story is part of an Independent Tribune series titled "Senior Spotlight" on high school athletes who are currently missing their senior seasons because of the novel coronavirus.
MOUNT PLEASANT – Mya Horne's favorite social media platform is Facebook.
That's a bit of a surprise since most members of Generation Z prefer Instagram, TikTok, or Twitter. 
But the Mount Pleasant senior softball standout's social media preference isn't the only thing that makes her an "old soul." Horne carries other traditional values with her, such as working as hard as she can to achieve her dreams, playing for the name on the front of her jersey instead of the back, and seeking a tightknit, small-town community for her next destination.
These values have carried Horne to sign a Division I scholarship. The Mount Pleasant standout recently talked about her values and several other topics in a question-and-answer session with the Independent Tribune.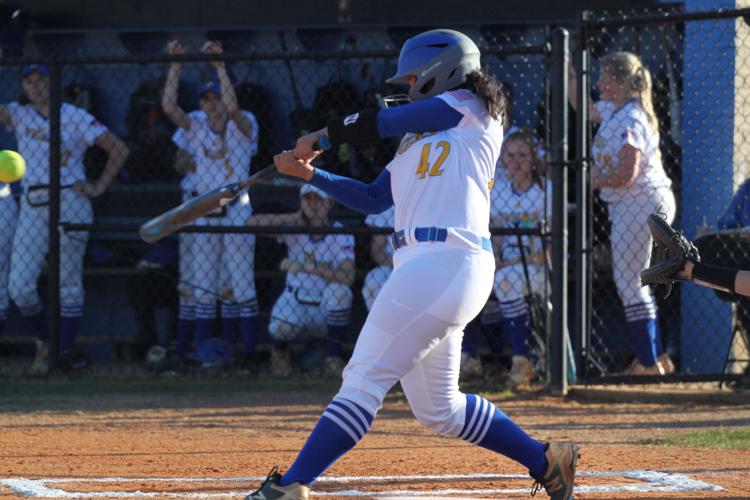 Where were you when you heard the news about the season being suspended?
I was sitting in my room working on my college course for (Rowan-Cabarrus Community College). I knew the moment was going to come, but when it finally hit, my heart dropped. I couldn't really say anything but just text my teammates and ask if they were OK.
What are your plans after graduation?
I will be attending Western Carolina University to play softball, and I'm thinking about majoring in business and pre-veterinary.
What made you decide to sign with Western Carolina?
Their softball team is very family-like. Their campus is small, and it reminded me of Mount Pleasant with a hometown feel. I need that if I'm going to go away from home. I just need to have that support around me, and all the teammates there seem like sisters.
 How long have you played softball?
I started when I was 5 years old, and I'm 18 now.
Do you play any other sports?
I played basketball when I was very little, but I never seemed to have an interest in it like I did with softball.
What was it about softball that drew you in?
When I was little, I thought it was fun because all my friends were doing it. Then when I started to hit the age of 12 or 13, I was like, 'Wow, this is something I want to make my life into.' I started watching it on TV and said, 'These girls are an inspiration, I want to do that eventually.'
Do you have any pregame rituals?
Yes. We always had a pregame meal, so one of our teammates would bring in a meal and we would all eat and sit down. I would usually sit down with my food in my locker, and I would put an earbud in and listen to my pregame music playlist. That would set the tone. No joking around, I have to get done what I have to get done for my teammates and me.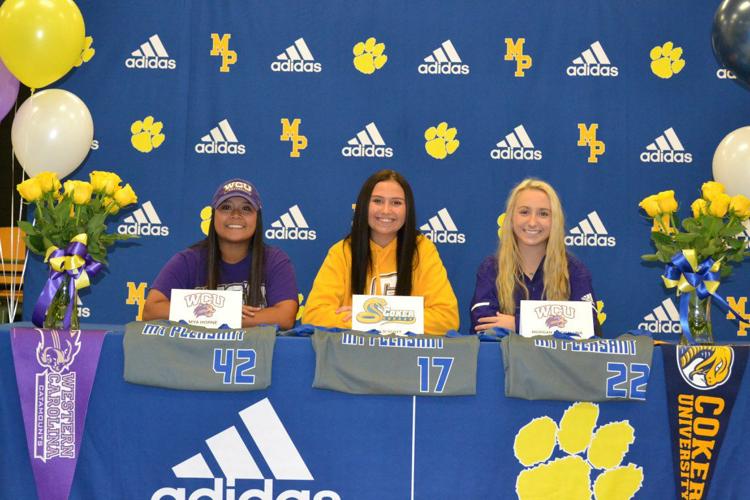 Is there a certain athlete you try to model yourself after?
That would be Carlee Wallace. She played softball at Auburn. I'm a 5-foot catcher, and she is 5-2. Typically, catchers aren't told to be short; they're usually tall. She was a huge role model to push me to where I am because most (Division I) softball catchers aren't short.
What has it taken to become a D-1 softball player?
Definitely some hard falls but also motivating myself and knowing that there's no off-time. There's always someone that is trying to be better than you, so you need to work every day for it.
Do you anticipate playing catcher at WCU?
Is that your favorite position to play?
Yes, and third base, too.
What has it been like to play softball at Mount Pleasant?
Honestly, it has been an amazing journey through life. I got to play for a tournament ball team as well, but playing for your high school is an honor because you play for the name on the front, not the name on the back. You have a group of girls at different levels, so you get to work with them and just have fun. It's not a competition; you're playing to have fun."
 What will you miss most about playing for Mount Pleasant?
Growing with my teammates and growing those lifelong friendships. (We knew that) we had each other's backs, no matter what, in both school and softball.
What is your favorite memory from playing softball for the Tigers?
It would have to be the long bus rides and jamming out with my teammates.
What are your hobbies besides softball?
I love to paint and color. Art is my passion (other than playing softball).
Is there a Netflix show you've been binge-watching lately?
'Outer Banks.' I'm in love with that show.
What has been your favorite class in high school?
Where is your favorite place to eat?
Yes, I use every (platform).
If you could only choose one social media platform to use (Facebook, Twitter, Snapchat, Instagram, TikTok), which would it be?
Probably Facebook, actually. And at a young age, everyone makes fun of me for it.
If you won a million dollars, what would you do with it?
I would invest it into finding a cure for cancer.
Who are your role models?
My role model would be my great-grandpa, R.H. He's literally the one person I strive to be.
If you could go back in time 10 years, what would you tell your younger self?
Probably to relax more. I was very uptight about softball. I was serious about it, but I don't think I should have stressed about it as much as I did.
Where do you see yourself 10 years from now?
Hopefully invested in veterinary school and finally settled down in life.
To nominate an athlete to be featured in the "Senior Spotlight," send an e-mail to Independent Tribune sports editor C. Jemal Horton atjhorton@independenttribune.com. Nominees must be in 12th grade and already have been on the roster of a spring sport at the start of the 2020 season.
Be the first to know
Get local news delivered to your inbox!