CONCORD – Oh, hello there.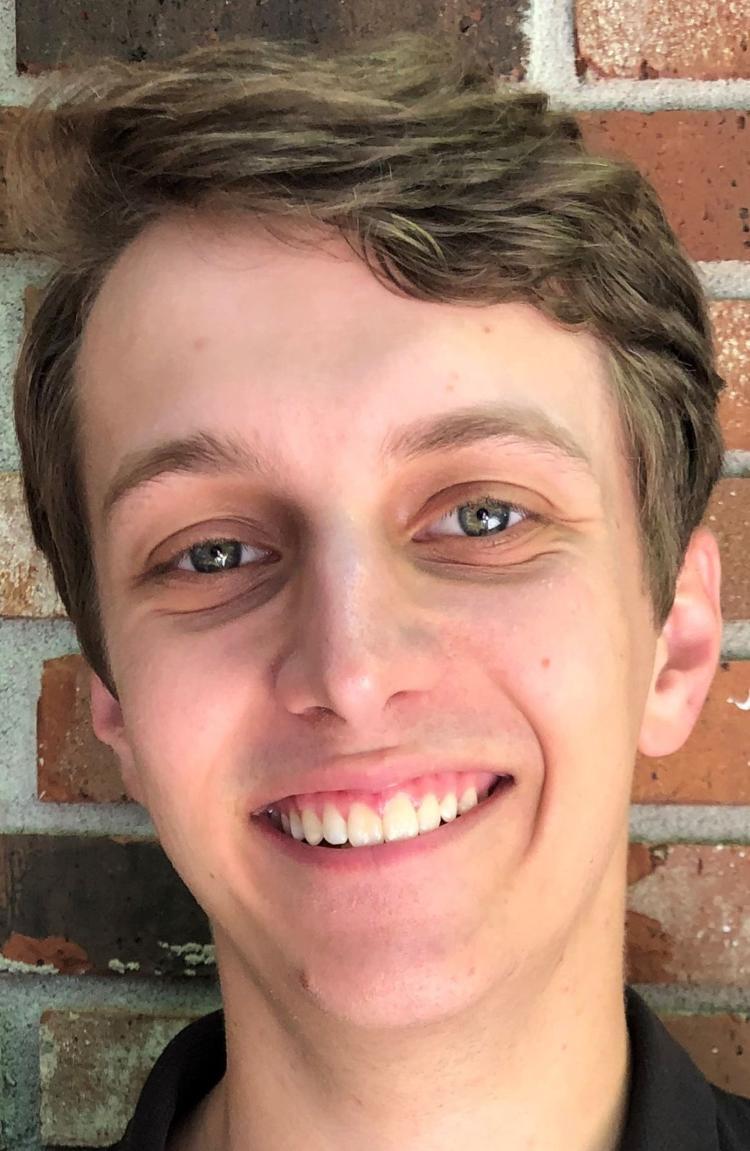 I suppose you don't know who I am yet. In that case, I'll go ahead and introduce myself. My name is Robert Irby, and I'm the new Sports Reporter at the Independent Tribune.
My middle name, in case you were wondering, is Stephen. Unlike Curry, the "ph" makes a hard-V sound. Also, unlike Curry, I'm not the greatest 3-point shooter in basketball history. But I can still drain a few, and I consider my archetype to be a tough three-and-D two-guard.
I won't bore you with any more details of my mediocre-at-best athletic prowess. I've always much more enjoyed watching and talking about sports anyway.
And that is exactly what I'm here to do. For the first time, I get to say that I get paid to watch sports and write about them. If any of you has a time machine in your possession, please let me know, so I can go back 10 years and tell 12-year-old Robert about my new job. He would lose his mind!
I grew up in Radford, Virginia. In Radford, like most small towns, sports are a societal cornerstone. I have few fonder memories than those chilly Friday night football games or joining the whole town in making the three-hour drive to Richmond to watch our boys and girls basketball teams compete for state championships. The Radford High School Bobcats were the kings and queens of the town.
I spent most Saturday afternoons in Lane Stadium watching Virginia Tech football games. Nothing was quite as thrilling as watching Tyrod Taylor work his late-game magic. I enjoyed the games so much that I decided to attend the university. 
The Hokies and Bobcats shaped sports into a deep passion for me. This passion burns arguably too intensely, and it has driven me to have grand dreams for myself. I hope one day to write for one of the "big" publications: ESPN, The Athletic, The Ringer, Fox Sports, and the like.  
As a 22-year-old kid in his first publication job, I have a long way to go. And that is perfectly OK with me. There is nowhere I'd rather be. I am blessed to have good people like IT sports editor C. Jemal Horton and IT editor Mark Plemmons taking me under their wings.
I don't want you to get the wrong impression from my aspirations; I will take this job incredibly seriously. I know how local sports shaped the community I grew up in, and I know they do the same here in Cabarrus County. Just as I spent hours combing through the Roanoke Times looking at box scores and reading about the heroic high school athletes I envied, I know there are kids in Cabarrus County doing the same with the Independent Tribune.
These athletes all have compelling stories to be told, and I hope to do them justice in my telling. With that, I also hope to adequately shed light on the community as a whole. I understand how much power we journalists have, and I promise to use it with integrity and excellence.
I can't wait to get started. Even in this crazy time of social distancing, I hope you will welcome me into your beautifully tight-knit community. 
(A note from C. Jemal Horton: "This kid!")
Be the first to know
Get local news delivered to your inbox!