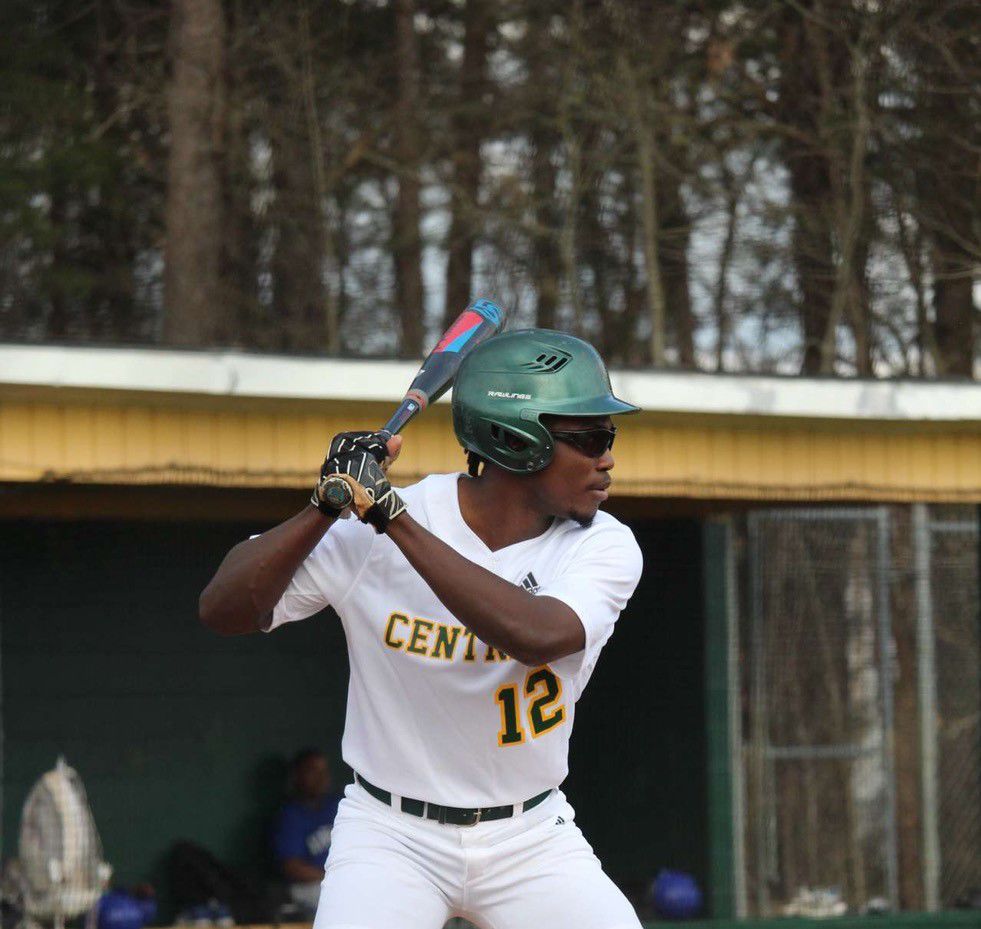 Editor's note: This story is part of an Independent Tribune series titled "Senior Spotlight" on high school athletes who are currently missing their senior seasons because of the novel coronavirus.
CONCORD – It's the first inning of what could be his last high school game.
Central Cabarrus baseball player Christian Thomas steps to the plate. Every player and coach knows this was not supposed to be the last game, but COVID-19 had other plans.
The moment is tense – much more than a March baseball game should be.
With the understanding that his number of at-bats as a Viking is now sparse, Thomas looks and sees the bases loaded.
The pressure is building. Wanting so badly to end his high school career on a high note, Thomas misses a sign from his coach, Ronnie Bost.
The pitch is delivered, and Thomas takes a cut at it. He makes contact, but it does not feel great. As the ball sails from the end of the bat, just missing the "sweet spot," Thomas begins to jog toward first base.
He is expecting the ball to be caught by a Concord High outfielder. However, the ball keeps carrying. And carrying. And carrying. Until finally…
A grand slam. This would be the first and only home run of Thomas' career.
All of his nervousness quickly turned to excitement, but Thomas knew he could not show it. He decided he had to play it cool.
So as he jogs around the bases, face expressionless, he rounds third base, where his coach is waiting for him.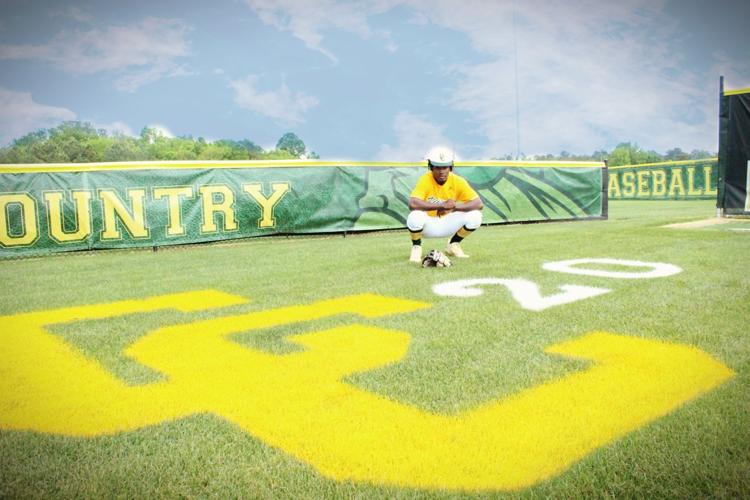 "I gave you the 'take' sign," Bost whispers as he high-fives his senior outfielder.
For once, Thomas is glad he missed a sign from his coach. When the moment was biggest, Thomas stepped up and made a play that will live with him forever.
Thomas proved he shines when the lights are brightest, and he will carry this trait with him in all future endeavors.
Sitting down for a question-and-answer session with the Independent Tribune, Thomas shared insight into his baseball career and what his future holds.
Where were you when you heard the news about the season being suspended?
I was in the dugout with the rest of the baseball team. We were all on Twitter and saw that (Jay M. Robinson's) baseball season had just been canceled. We knew the same thing was going to happen to us. That's when Coach Bost came in and broke the news to us. It was very heartbreaking, and he was very mad. We played that last practice like it was our last, and he told us to play our next game like it was our last, so we did. 
What are your plans after graduation?
I committed to Surry Community College to pursue baseball and academics, and afterward, I plan to transfer to UNC Charlotte and pursue baseball and academics there as well.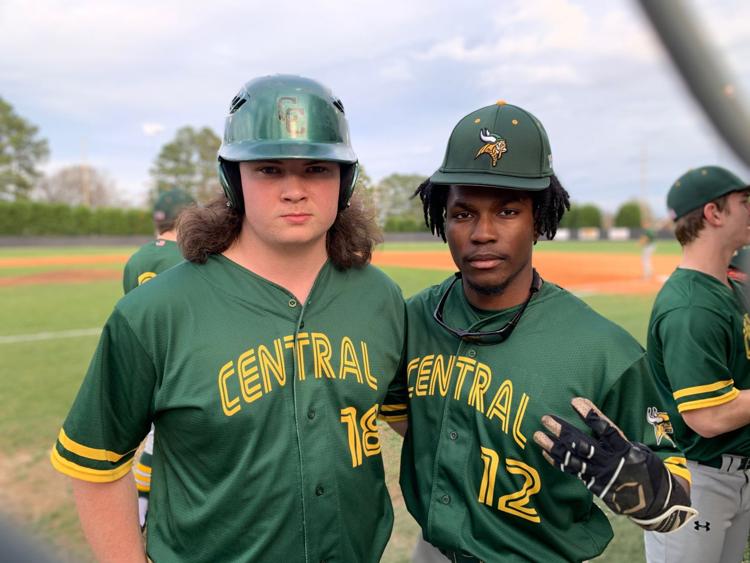 I'm going to major in computer science because I'm really nerdy. I built my own gaming computer, and I've always been interested in computers.
How long have you played baseball?
I've played baseball since I was 7 years old, but it's kind of strange because I come from a family without a lot of athletic history. There's more musical background in my family. Of all the sports I had seen, I had never played baseball a day in my life, but I told my mom I wanted to play, so I did.
Do you have any pre-game rituals?
I have a lot of pre-game rituals. I like to pray and read a verse from the Bible. Then after that, while I'm getting dressed, I listen to a lot of music. I especially listen to rap music, specifically Lud Foe, Chief Keef, and G Herbo.
When I put on my pants, I have to go left leg first, then right leg. Same with my socks; left then right. My belt buckle has to be not too tight or loose,; it has to be just right. Then my hat has a back tip that I keep open so you can see the size of the hat. It has to be like that.
Would you consider yourself a perfectionist?
My friends, girlfriend, and family would call me a perfectionist, but I honestly don't think I am. I just feel like if I can do better, I will work hard and try to do the best I can.
Is there a certain athlete you look up to?
(Hall of Fame outfielder) Ken Griffey Jr. is my favorite athlete. He was a bad guy back when he played. He could do everything. He could hit for power, contact, plus he had speed and could play the outfield like nobody's business. He's the player I want to model myself after.
I also love (Los Angeles Angels outfielder) Mike Trout. He is so consistently great that it is hard to fathom. He puts up MVP numbers every year.
What has it been like to play baseball at Central Cabarrus?
It's been great, especially because I have such good friends on the team. It feels like a big brotherhood. Sometimes we're angry at each other, sometimes we're all good. At the end of the day, we know we have each other's backs and we will go to war with each other.
What is your favorite memory from playing baseball for Central?
I remember one time, during my freshman year, my friend, Logan Van Dyke, hit a bomb. We were all thinking it was going out of the park, and it hit the fence. Every day after that, he kept saying, 'Remember that ball I hit at Concord?' 'Remember that ball I hit at Concord?' 'Remember that ball I hit at Concord?' That's definitely one of my favorite memories. Also, another great memory was the grand slam in my last game.
Who is your favorite Major League Baseball team?
I've been (an Atlanta) Braves fan since I was young. My dad's (Henry Thomas) side of the family is originally from Savannah, Georgia, and I was born there. Even though I've never been to a game, I've always been a fan. I remember when they had (pitchers) Greg Maddux, Tom Glavine and John Smoltz. It was lights out when those three played. I also feel like where the Braves are now, they have a chance to make a run at the championship.
What are some of your hobbies?
I love playing video games on my gaming computer. I also love playing other sports besides baseball, especially basketball. And I've gotten into volleyball lately, too. I like to read every now and then, too.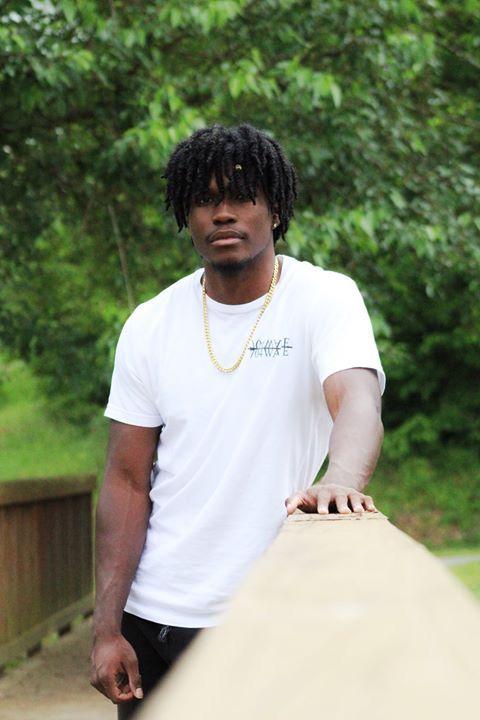 What do you like to read?
Mostly, I've been reading the Bible. A friend's mom gave me a devotional book where you read one page per day, so I've been reading that. But what I usually love to read is books like the 'Alex Ryder' series.
What has quarantine looked like for you?
At first, it was a lot of staying inside and working. Now that things are slowly opening up, it's starting to get a little closer to normal. I've been careful about wearing my mask and trying not to leave the house often.  
What is your favorite Netflix series?
'Criminal Minds,' hands down.
What has been your favorite class in high school?
It has to be weight training. I loved going there, busting my butt, and working hard. Coach (Kenneth) McClamrock would push everyone and have music blaring. It wasn't a class where you had to do this thing, then the next. It was all about pushing yourself to be the best you could be. 
Where is your favorite place to eat?
That's tough because my mama (Cristina Thomas) makes some great food. But right now, I would go with Sushi Queen or Steak 'n Shake.
If you won a million dollars, what would you do with it?
I'd make sure my parents get all their debts paid off, then I'd invest in a company like Amazon. Then whatever was left, if I really didn't need it, I would donate it. I know there are a lot of people out there that have it way harder than me, so who am I to have all this money and not help the world with it?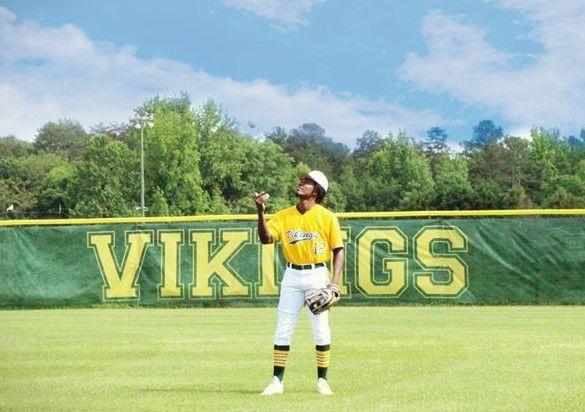 If you could have dinner with anyone, living or dead, who would it be and why?
Honestly, I would have dinner with (former NFL running back and MLB outfielder) Bo Jackson. He was a freak athlete. I've never seen someone that was 6 (foot) 1, 250 pounds run a 4.13 (-second) 40-yard dash. It's insane to me. Plus, he had a lot of motivation, especially through injuries. I would love to hear what he would have to say and what advice he would give me. 
Where do you see yourself 10 years from now?
Of course, I'm always going to say that in 10 years I see myself in the Major Leagues playing outfield for the Atlanta Braves and just doing my thing.
Be the first to know
Get local news delivered to your inbox!