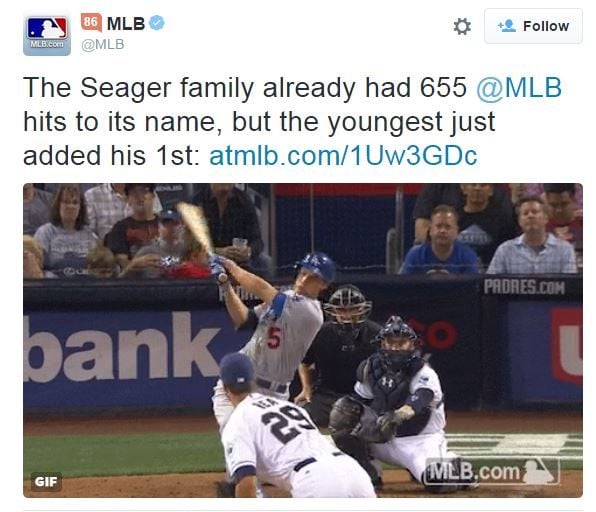 SAN DIEGO, California - Former Northwest Cabarrus Trojan Corey Seager made his Major League Baseball debut Thursday with the Los Angeles Dodgers.
The slugging  shortstop didn't take long to get into the hit parade. Watch his first hit in the video above.
Corey Seager got two hits and two RBIs against the San Diego Padres.
His brother, Kyle Seager, is the third baseman for the Seattle Mariners and his other brother plays in the Mariners' minor league system.