KANNAPOLIS – Drivers on North Cannon Boulevard may have noticed the large ice cream cone on the front of a new restaurant in Kannapolis. Those drivers can pull on over and even head to the drive-thru because The Split is open for business.
Brian Freeman and business partner Bob Kirby opened Jocko's Mini Golf during the summer as they were finishing up construction on The Split. The vision for the business venture was a family friendly atmosphere that offered a stay-cation at an affordable price right in Kannapolis, Freeman said.
"We wanted to create a family fun center, so the vision was the restaurant plus the mini golf," Freeman said.
Originally, the plan was to open The Split first but several factors, including COVID, pushed that date back.
"I don't know that too many people have opened two businesses during COVID," Freeman said. "We were planning to do the restaurant first and the golf second, but just like when you get into a project, the golf course went a little faster, which is something I learned along the way. But the restaurant took a little longer and was harder to get going."
But it is finally open for business with a menu full of American comfort food with hamburgers, hot dogs, pizzas, sandwiches, and, the namesake, ice cream. In addition to other type of frozen treats, there are five different banana splits on the menu.
The banana split is often said to have been made by David Strickler in 1904. Freeman went to Strickler's alma mater, University of Pittsburgh School of Pharmacy. Freeman said the school used the banana split association and held events like ice cream socials. Freeman said he always loved the old soda shop and pharmacy motif.
That is what led him to create The Split. Some of that love is seen in the restaurant's design.
"From where this evolved, we did start out very vintage, very old-black and white, red checkers. We were trying to go for that vintage look," Freeman said. "But then at one point my wife said we had to stop. She said it had to be a combination of fun with an homage to the past."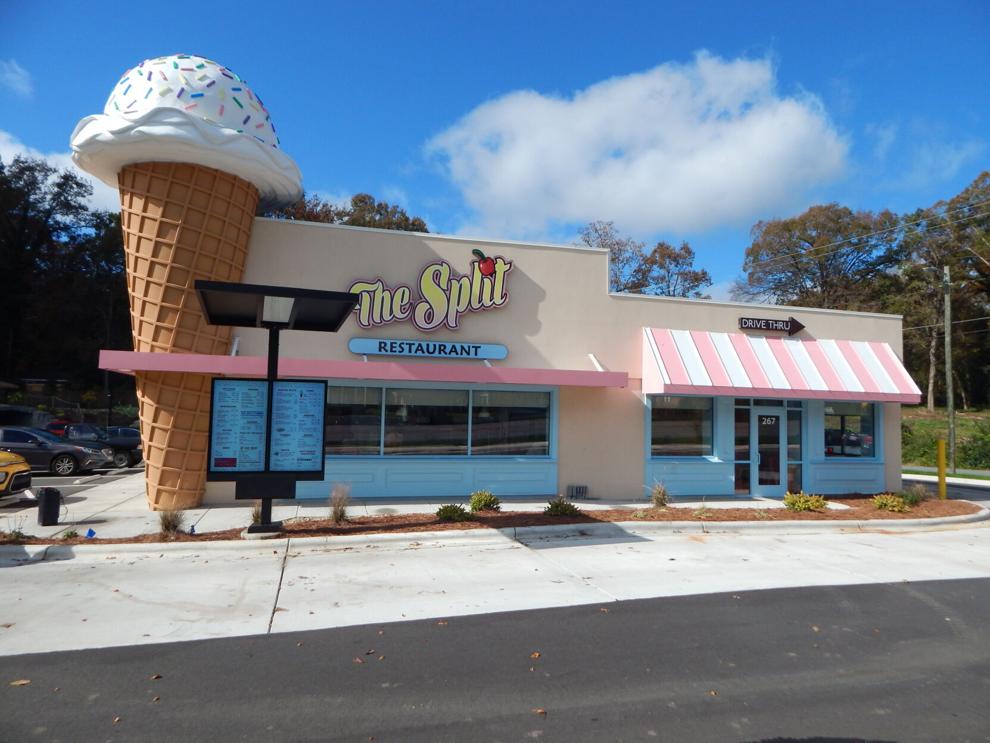 There are also several custom aspects to the restaurant. The ice cream cone out front was designed by Rite Lite in Concord and stands 27 feet high and 11 feet wide. The city had to go through some tough vetting to allow it, Freeman said.
"Hopefully that will become something that becomes a little iconic," Freeman said describing the cone.
The wooden booths and tables were also hand-made by a wood-worker in the area. Freeman said the man doesn't usually work with restaurants, but due to COVID, had enough time to create the unique pieces.
Freeman also mentioned that the counter top at the ice cream bar was custom made by David Fulp, a retired pastor From Bethel Baptist Church.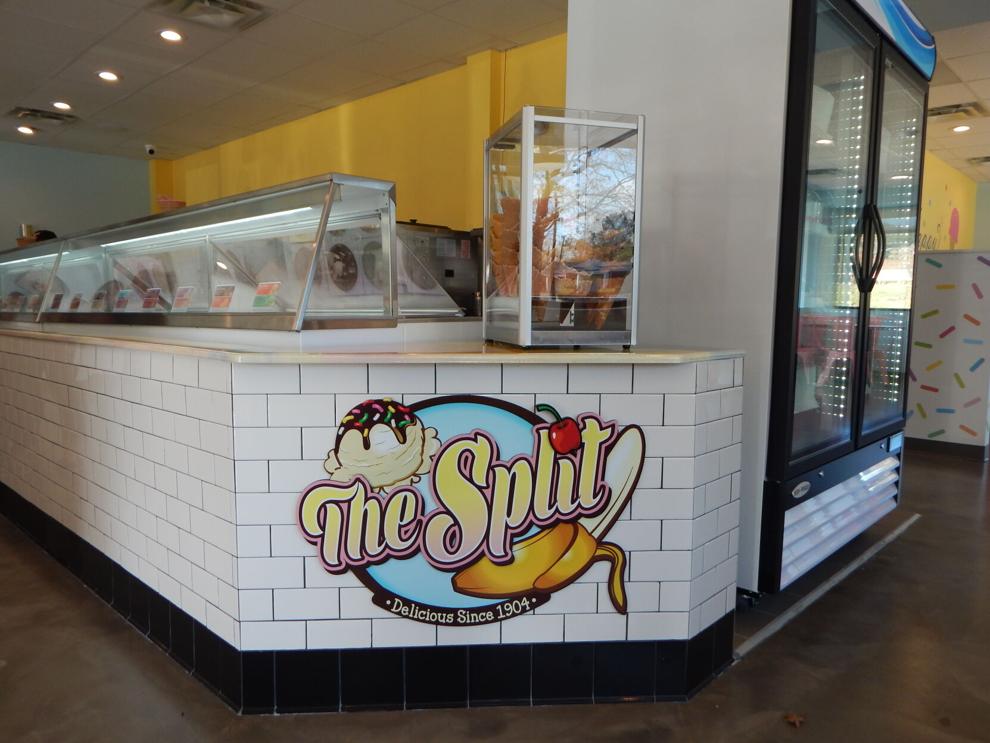 All of these aspects put together make the restaurant feel distinct, Freeman said. He said people often ask if it's a chain and are surprised when he said it's a stand-alone restaurant.
But even though the restaurant's look went through many changes, Freeman's goal has stayed the same, to give families a space to spend time together.
"This is about the time you spend together, so it is a little slower pace. You get your milkshake, get your food, hang out or go to the pavilion," Freeman said. "We wanted to be that destination to come for a meeting or for a reunion or come have a milkshake, that type of atmosphere."
While the food is more fast-casual dining, most of it is all cooked fresh and hand battered, Freeman's business partner Kirby said. The restaurant makes its own chili and waffle cones. And they choose locally sourced food products when they're available.
There are also several salad options available. Freeman said his wife has given her stamp of approval for the chicken salad.
The good news for customers is that The Split will be open year-round. While its neighboring business, Jocko's will be closing down for the winter months shortly, The Split will remain open.
All dine-in service is limited to state-regulated capacity due to COVID, but the restaurant does have an open drive-thru.