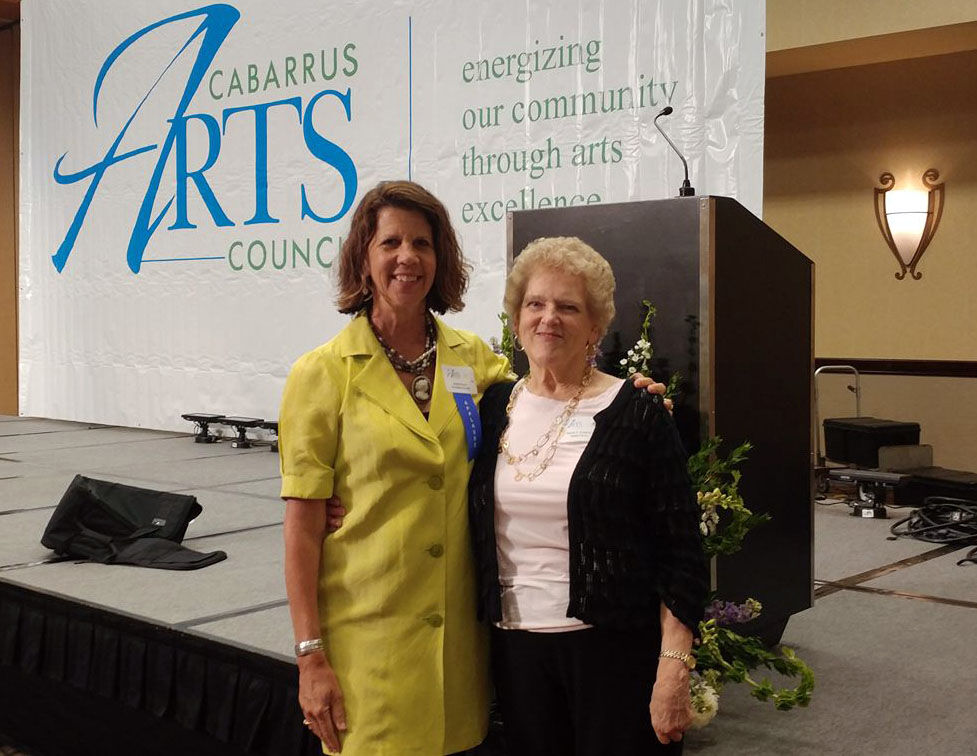 Cabarrus County lost one of its unsung heroes when Doris Yates Rogers passed away Oct. 16. Most people in this county never knew just how widely and how deeply her contributions reached. She was an unassuming woman who, like most of those people who really make the world go around, never called attention to herself. She was one of the hardest workers I have ever known. You know — the one who does the work while everyone else gets the glory! And Cabarrus County benefited in so many ways.
Doris was best known in this county for her leadership as a North Carolina Cooperative Extension service agent and for her tireless work on the Cabarrus County Agricultural Fair. But, she was into everything, and she knew everybody. I think she was a member of at least six boards and committees at all times. Doris was a working member, not just a sitting member, on those boards. She was also known as an organist, a cellist and a singer at her church, McGill Baptist, and in the community. She cooked Thanksgiving dinner for up to 90 people in her home every year, even though she was approaching her ninth decade.
Many people, though, may not realize that, without Doris, there would be no Cabarrus Arts Council today.
Our Arts Council had been founded in 1980-81, and, for several years, had an office and a paid staff members. Then, in the early '90s, the Arts Council had a leadership crisis. It fell on hard times, donations dried up, board members quit, and the office was shuttered. Although a few people were willing to be on the board in name-only, nobody would attend meetings, help with programs and services or do any of the work. The Cabarrus Arts Council was essentially defunct.
Cabarrus County was, at that time, the fastest-growing county in North Carolina. But we were one of only two counties in the state that had no real arts council. That was an embarrassment.
Doris, who had been in on CAC's founding, knew that Cabarrus County needed the arts. The community choirs, Art Guild, Old Courthouse Theater, and our local artists, among others, needed to have an Arts Council functioning on some level to have access to Grassroots grant money from the state. She knew that, one day, we would realize we needed an Arts Council. So she took on herself the thankless job of doing the reams of government paperwork needed to keep the Grassroots arts grants coming into our county.
Doris Rogers got no pay, no help and no community support, but she kept the effort afloat for several years.
It was shortly after she took this on that I met Doris. We worked together as vice president and president over the next seven years because no one else would take the jobs. We wrote grants, established our school programs, drummed up support and, finally, in 2000, were able to hire part-time staff. Through all of this, she became my dear friend and mentor.
One day, the state Arts Council director said to me, "You know, Cabarrus is the only county without a paid professional director, and, yet, you are the only county that turns in all of the required paperwork and grant requests on time and in perfect condition. We have to send paperwork back to everybody else for corrections and revisions. But never to Cabarrus County."
She had so many irons in the fire and was depended on by so many organizations, but she always dotted every "i" and crossed every "t." Everything she did was flawless.
Doris Rogers was a beautiful woman — pretty on the outside and gorgeous on the inside. I think everyone who knew her would say she was an exemplary Christian — but she would never have thought of herself as an model for anybody. She was a dedicated servant of her Lord and to her community.
Doris Rogers did so much for Cabarrus County. There should have been an award for her. I should have seen that she got one. I cannot let her go without reminding the community that we have lost a great lady.
Cathy C. Floyd is a past president of the Cabarrus Arts Council.
Stay up-to-date on what's happening
Receive the latest in local entertainment news in your inbox weekly!