CONCORD – With a good crowd in their home gym, the Jay M. Robinson girls basketball team had a strange way of showing its nervousness the first time it took the court this season.
The Bulldogs used suffocating, full-court, pressure defense to create easy looks at the basket in the early stages before cruising to a 61-25 victory over the Concord Spiders.
Jay M. Robinson is 1-0, while the Spiders are 0-1.
The Bulldogs didn't waste any time jumping all over the Spiders, using ball-hawking defense to create chaos in the backcourt and comfort as they headed the other way for several unchallenged layups.
When the Spiders were able to get back to defend, it often resulted in fouls and free throws for the Bulldogs.
One of the early beneficiaries in that category for Jay M. Robinson was sophomore guard Li'Ara Batts, who scored all of her 11 points in the first quarter, going 5-for-7 from the free-throw line.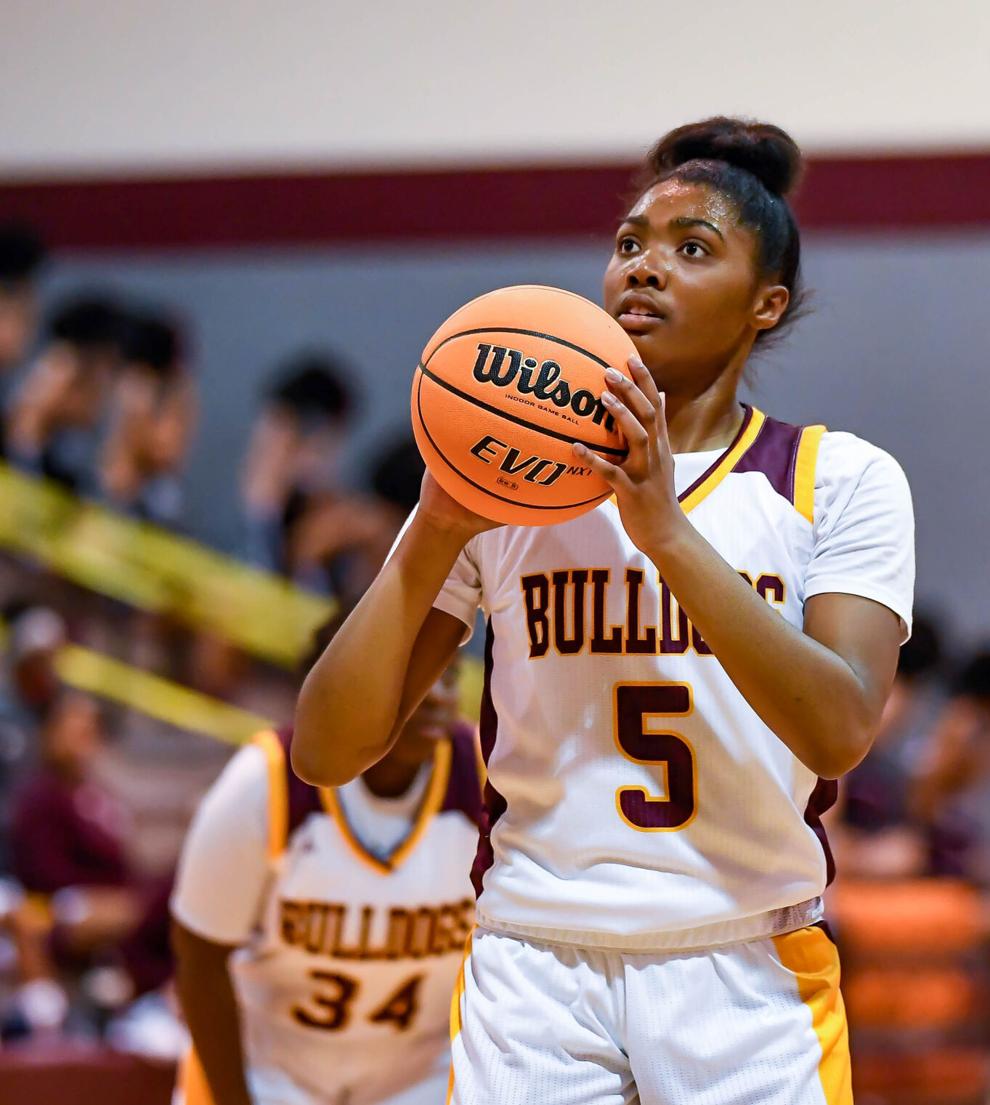 In that same opening period, Jay M. Robinson's Nasya Walker, who finished with 16 points on the night, went 4-for-4 from the line.
The result was a 28-4 advantage for Jay M. Robinson after the first eight minutes of play.
New Bulldogs coach Jon Weavil said his players were a tad antsy before tipoff but that quickly subsided as the opening minutes went their way.
"Everybody was really excited," said Weavil, who secured his first win at Jay M. Robinson. "We were a little nervous at the start, but once we settled in and just moved our feet and played our defense, I think we were able to generate our offense off that.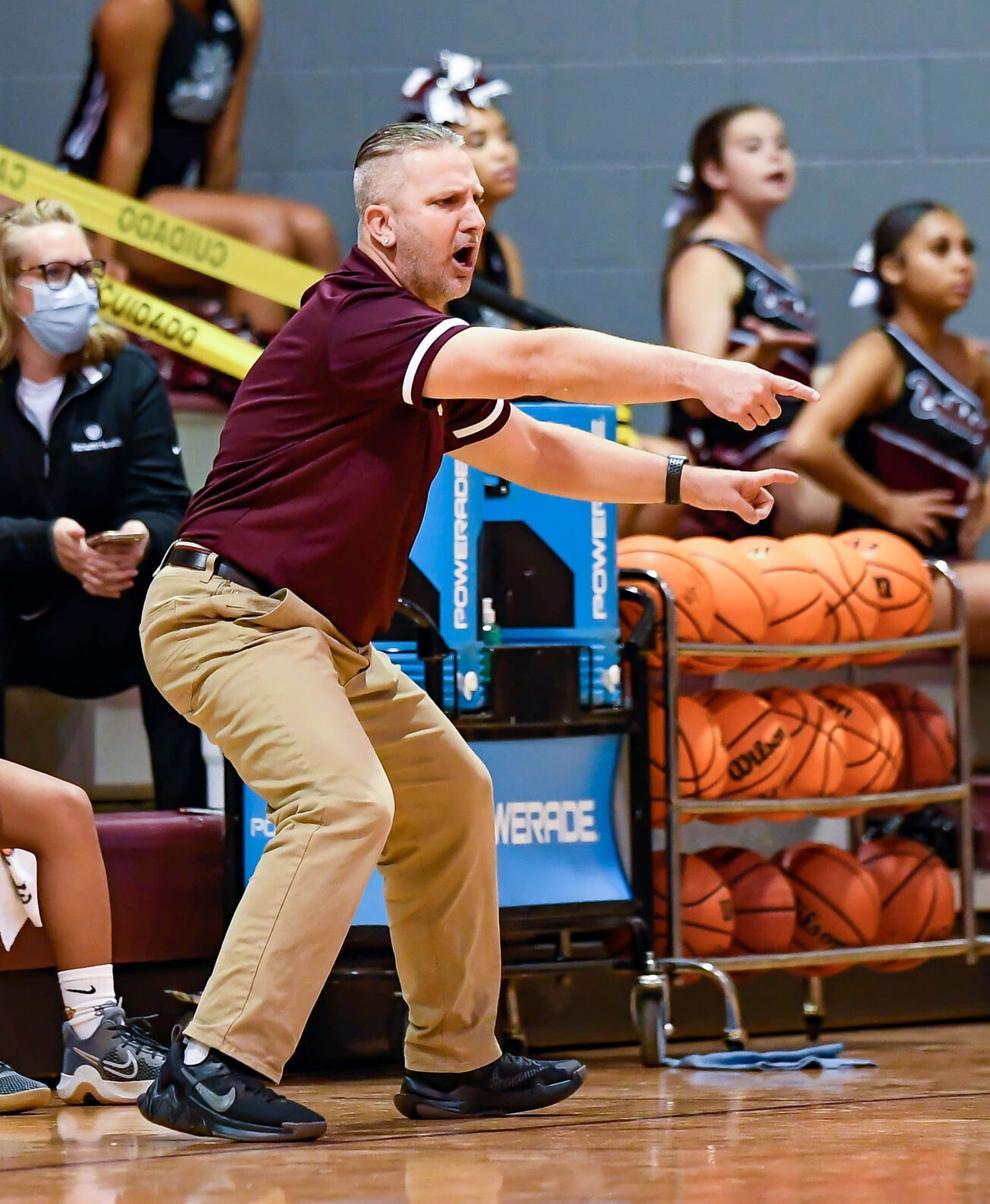 "I think our girls did a good job of sharing the basketball with everybody, so it was a good opportunity to come out and get a win."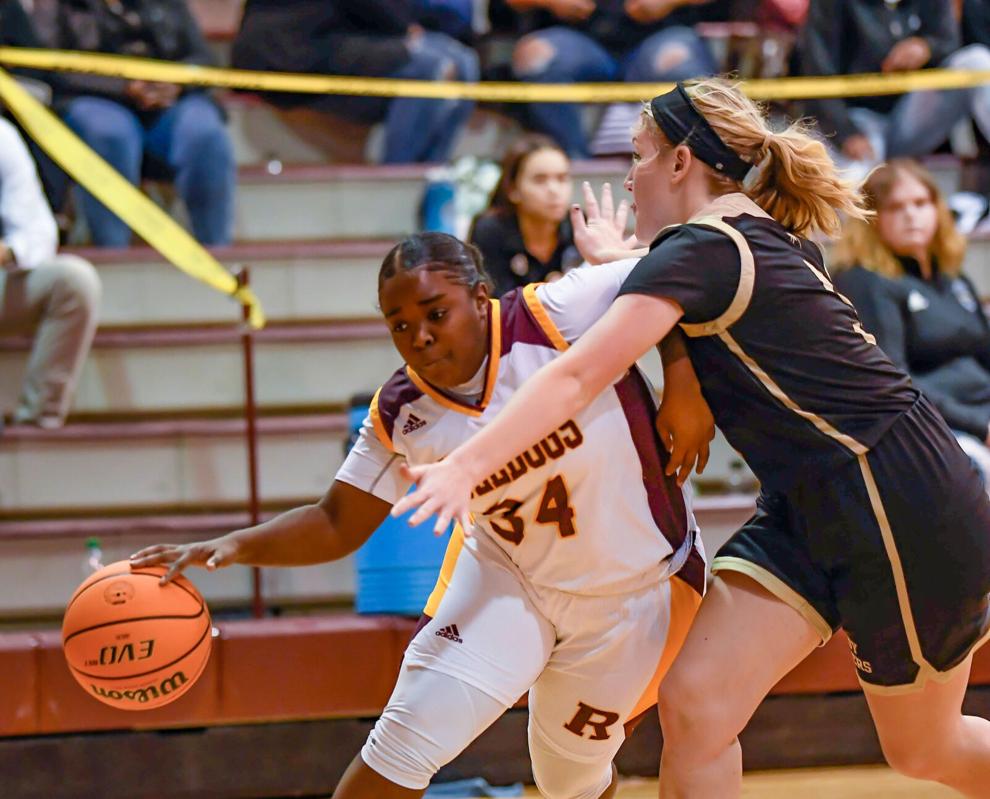 The Bulldogs kept their momentum going in the second quarter, when junior guard Ravin Brooks began to heat up. Brooks, who had a game-leading 20 points, was able to score from several areas on the court, whether it was knocking down 3-pointers, working from mid-range or benefitting from more layups created by Jay M. Robinson's defense.
Eventually, the Bulldogs' lead ballooned to the 40-point mark, necessitating a running clock, per North Carolina rules. Nonetheless, Concord kept pushing on.
The Spiders had trouble making shots when they managed to get good looks at the basket, and their fans who traveled across town to see the game remained supportive, erupting in cheers whenever they did score.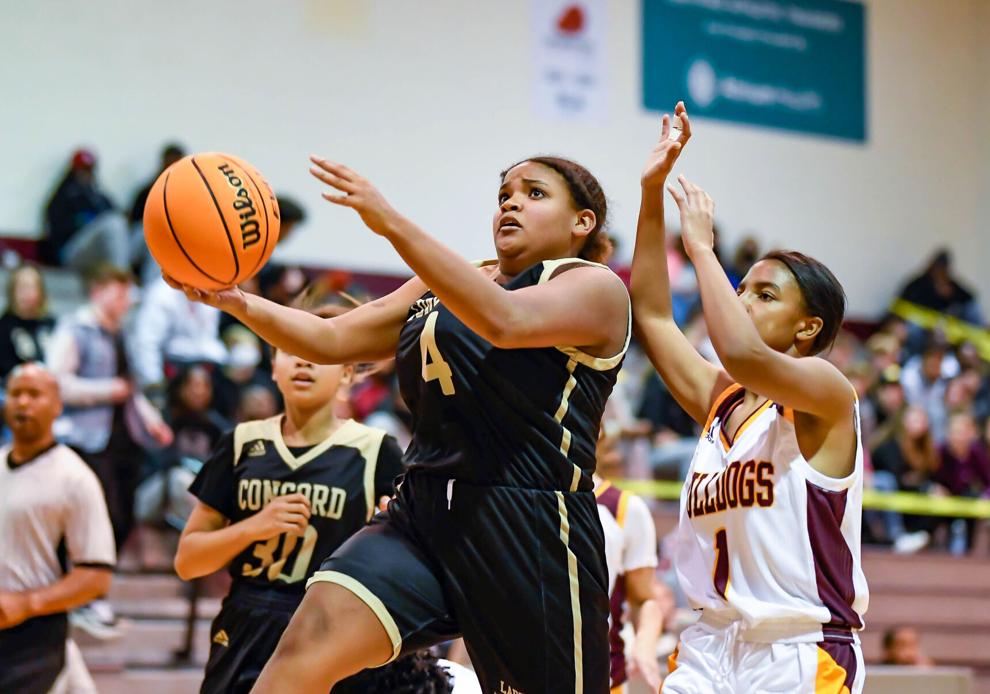 Zoe Jackson and Kaylin Williams generated most of the roars, scoring nine and six points, respectively, for the Spiders.
Concord coach Brian Lytton was equally supportive of his troops.
"It was a tough game," Lytton said. "I thought the girls worked hard, and I thought we did some things pretty well. I thought we really hustled and played well. I thought we got back on defense pretty well for most of the game, and those are things that we've worked on.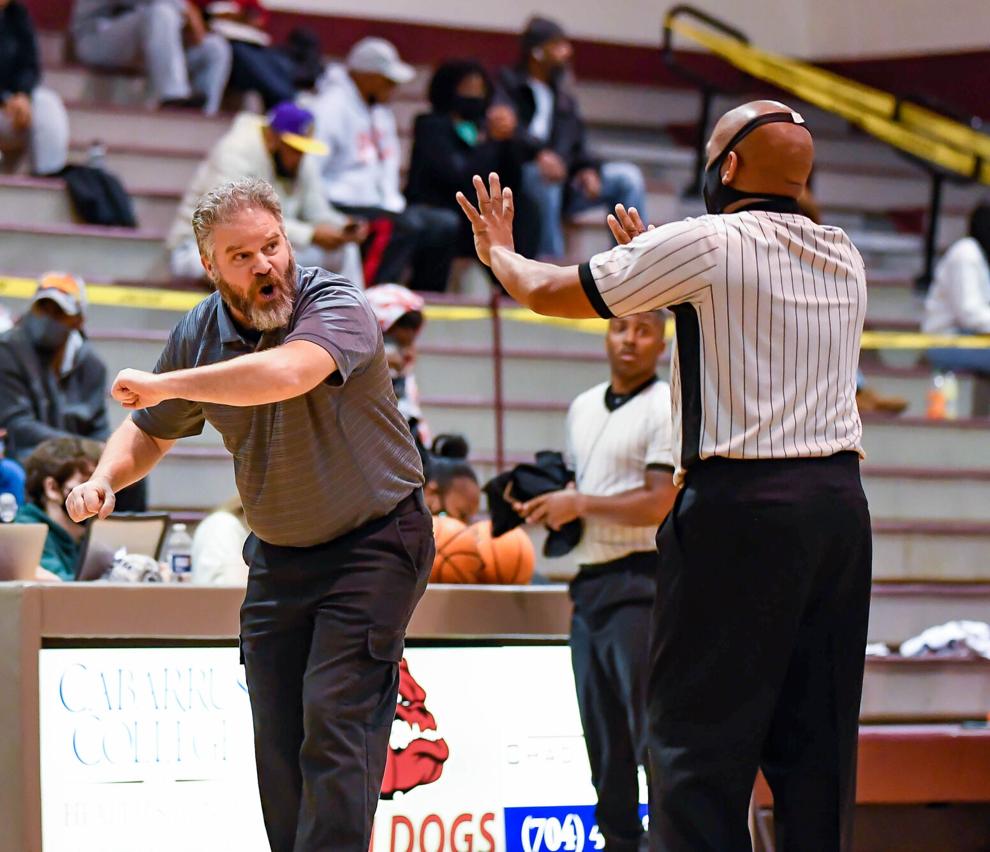 "We've got to work on turnovers. We've got to work on executing our offense, and we've got to work on fundamentally making our layups and things like that. But I thought the girls played with a lot of effort."
The Bulldogs, who challenged for the South Piedmont 3A Conference title most of last season before finishing third and moving to Class 2A this year, were expected to be one of the county's strongest teams this season.
One big reason – literally – for that was 6-foot-3 sophomore center Ella Hobbs, who entered this year as the nation's 16th-ranked player in the Class of 2024, according to ESPN. However, earlier this month, Hobbs transferred to 1 of 1 Prep Women's Basketball Academy, which plays its games at Carolina Courts.
Still, the Bulldogs have several other starters from last year's squad returning, and Weavil said Tuesday night was a good momentum boost for his team.
"The girls were excited to come out and play, and I thought we came out and really set the tone with our defense," he said. "We were picking up with a lot of full-court pressure, and we really used our defense to generate our offense, and we got off to a good start. It was a good night."