RALEIGH – The game clock had shriveled to zeroes, finally, and they were champions.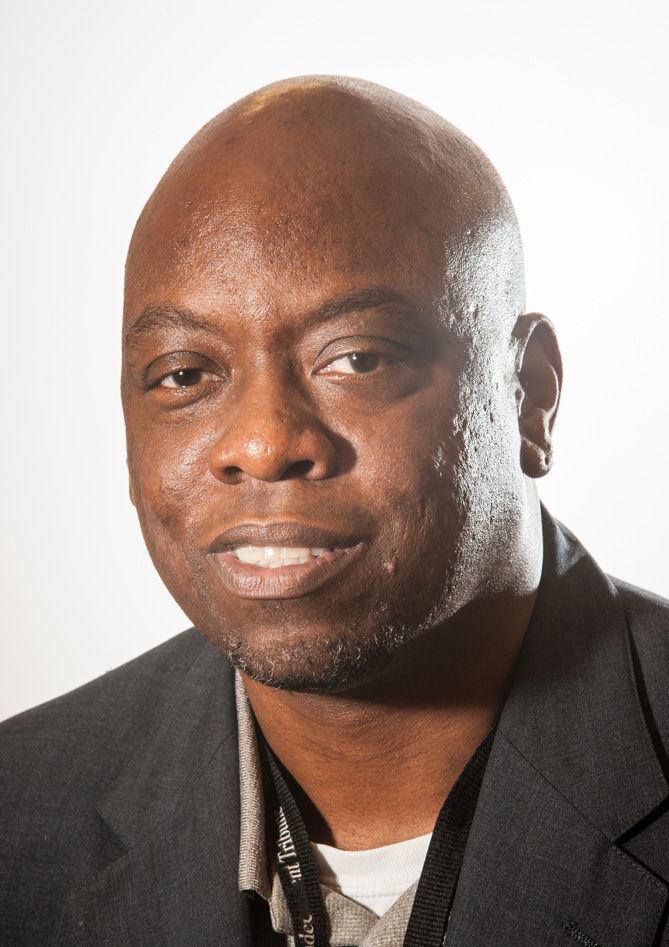 The Central Cabarrus boys basketball players – every last one of them – had somehow bounced a jubilant bounce all the way to the far side of Reynolds Coliseum in celebration, and their assistant coaches were right on their heels, unleashing their own screams of joy.
A half court away, Vikings head coach Jim Baker pumped his fist – one of the most demonstrative acts you'll ever see him commit – and paced back and forth, taking it all in.
It was as if he didn't know what to do, now that the state championship was not just a goal but a reality. This wasn't exactly Jim Valvano looking for someone to hug in 1983. But this place was his old stomping ground, and man, it felt just as good as that national title must've felt when Valvano brought it here.
So if only for a few seconds, in the time he was alone, Baker savored the moment.
"I was just enjoying what was going on," Baker recalled after the Vikings' 65-41 victory over Pittsboro Northwood in the Class 3A championship game Saturday.
"Looking at the students go up and down, the players go up and down, it was amazing. My players, they were so happy. I mean, winning a state championship is a life-changing thing for most kids."
It was life-changing for their 66-year-old coach, too.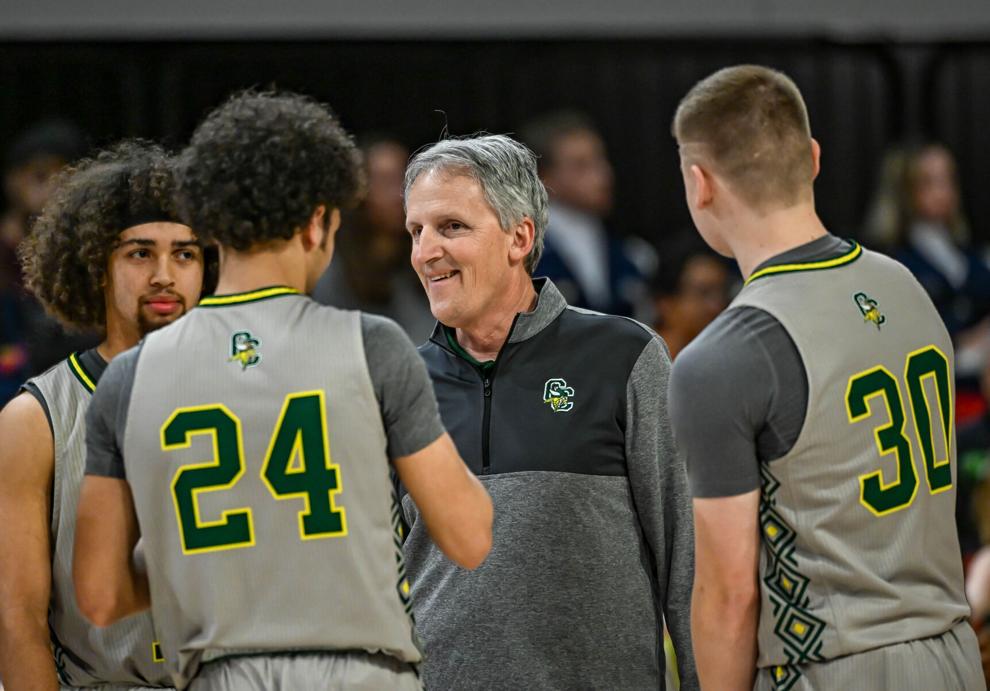 That might sound crazy for a man who spent 12 years as an assistant coach at college's Division I level and another two decades as the head man at Division II Catawba College, where he won nearly 350 games with nine trips to the NCAA Tournament.
But, yes, this was all of that. More, even.
Taking an undersized group of kids and slaying giants all season, going 32-0 in the process, is as rewarding as it gets. It's not that the Vikings were underdogs. They were ranked 23rd nationally after all. But, in retrospect, maybe they won those games so dominatingly that we took for granted the hard work that had gotten them to this point.
And we probably took for granted just how much pressure was on Baker's slim shoulders, even if self-appointed, to end this run with a state title.
"I was thinking today, before we came up here, 'I hope I don't blow it for these kids,'" Baker said Saturday after bringing Central Cabarrus its first state crown since 2000. "You get a little nervous, and you think, 'I hope I make the right calls, I hope I make the right plays.'
"I knew I'd been in this environment before – not for a state championship, but we'd played some big games (at Catawba). Even when I was an assistant coach at Virginia Tech and Davidson, we'd played in some big arenas. It changes. Everything changes. The officiating's a little different, the lights are a little different. I just didn't want to hurt the kids."
Added Baker, "And then I got to thinking, 'If we can pull this one off, it may go on the top shelf, just because we ran the table, we were picked No. 1 (in North Carolina) most of the year, and Northwood was No. 2."
By now, you know the story: Central Cabarrus won its games so handily because it out-ran teams, out-hustled and out-smarted them.
And, yes, those were some talented athletes out there for the Vikings: Senior guard/center Gavin Bullock signed with Lees-McRae, senior guard Adriel Miller will play at Mars Hill on a football scholarship, and fleet-footed junior twin guards Carson and Chase Daniel have already committed to Catawba. Senior guard Jaiden Thompson is being recruited (not nearly enough) and waiting to pick his college. And junior center D.J. Kent showed Saturday he's well on his way to becoming a hot commodity on the recruiting trail.
And these players, they adore Baker. They really do. Winning this title for Baker was just as important as winning it for themselves. That's why, when the jumping around was done and they retreated to accept their individual medals and team plaque from the N.C. High School Association, many of them made sure to stop and give Baker an embrace.
These weren't social church hugs or the kind you exchange with your grandpa after he slid you a $5 bill before you leave his house; these were the 'you mean so much to me' variety, the kind that often feature tears.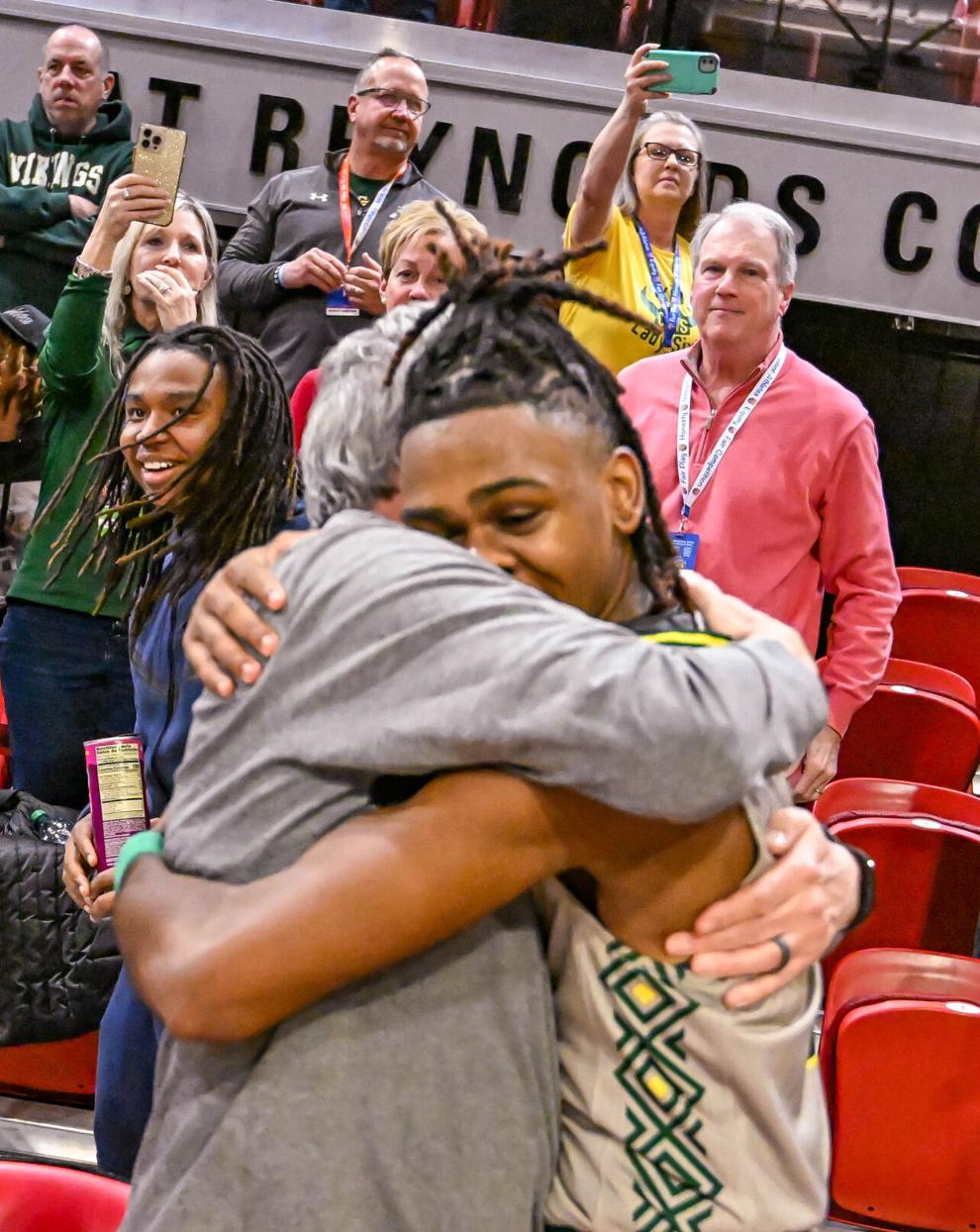 "To see Coach Baker get a state championship, it's really special," said Miller, who scored 16 big points for the Vikings and played amazing defense. "It means a lot. With the work he's put into us, for him to get that in my senior year, it means so much. He's a great coach.
"He'll get on you, but he knows how we act. He knows our tendencies. He knows if you respond to getting screamed at or if you respond to just him telling you something. He's just a great player's coach. When you put that together, he's the best basketball coach I've ever had in my life."
What the Central Cabarrus players don't know, though, is just how much they've meant to Baker.
They've rejuvenated him, inspired him. They've given him a new perspective on coaching, which is saying something for a man who's been in this business more than four decades.
How does a group of teenagers do that for such a grizzled veteran? Especially an ACCOMPLISHED grizzled veteran?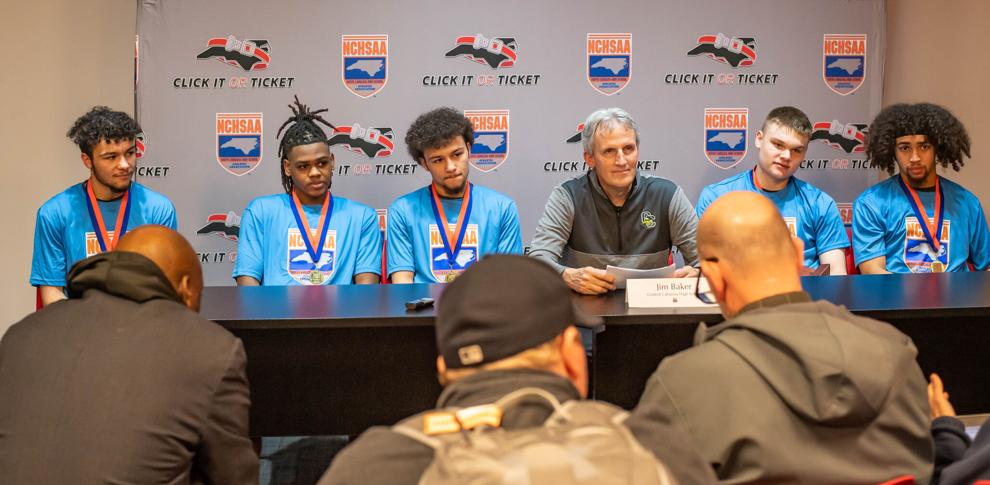 Let's begin with his arrival here six years ago.
Central Cabarrus boys basketball wasn't in a good place when Baker took over. It just wasn't. And after all that success in college, in Baker's first two years at the helm, the Vikings won 10 games – only two in the South Piedmont 3A Conference.
Baker was disheartened. He took it personally. Was coming to the high school ranks the right move?
"I thought I made a mistake," Baker admitted. "I thought I couldn't relate to them. If I wanted them to go right, they'd go left. If I wanted them to shot-fake and drive, they'd do a step-back and shoot a jumper. I told my wife (Tina), 'I just don't know. I don't know if I can relate to them anymore.' I'm 66-some years old, and I'm coaching 15- and 16-year-olds."
But as he talked about Year 3, a smile crossed Baker's face.
"As soon as we got Gavin and Jaiden and Adriel in there, they understood what was going to work – not that the other kids couldn't play, but (Bullock, Thompson and Miller) really understood. And then when the twins came in, it was over. The culture had just gone, 'Boom!'"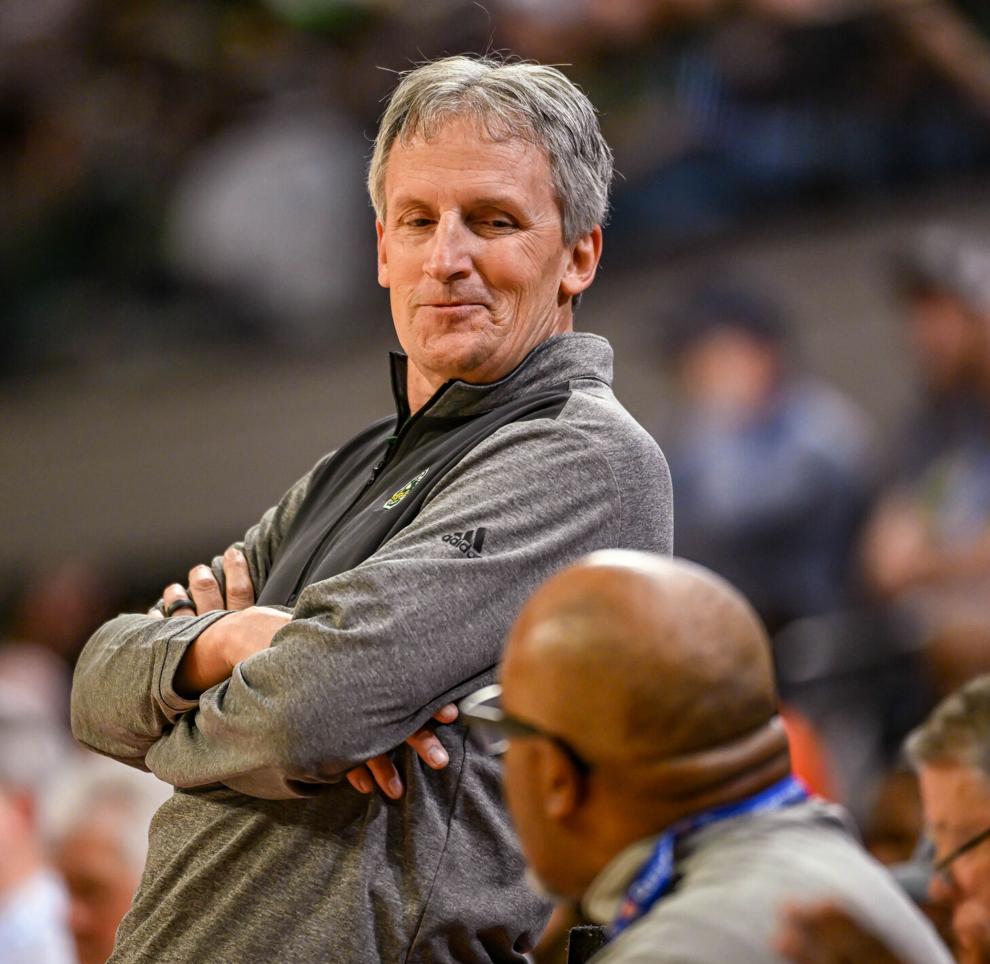 As the years passed, a new Baker began to be revealed. He no longer held tightly to the "my way" traditional approach he had with the men at the college level. These were teenagers, so he had to let them be teenagers.
He learned to relax more. He appreciated their perspective on things, even if he didn't always agree with it.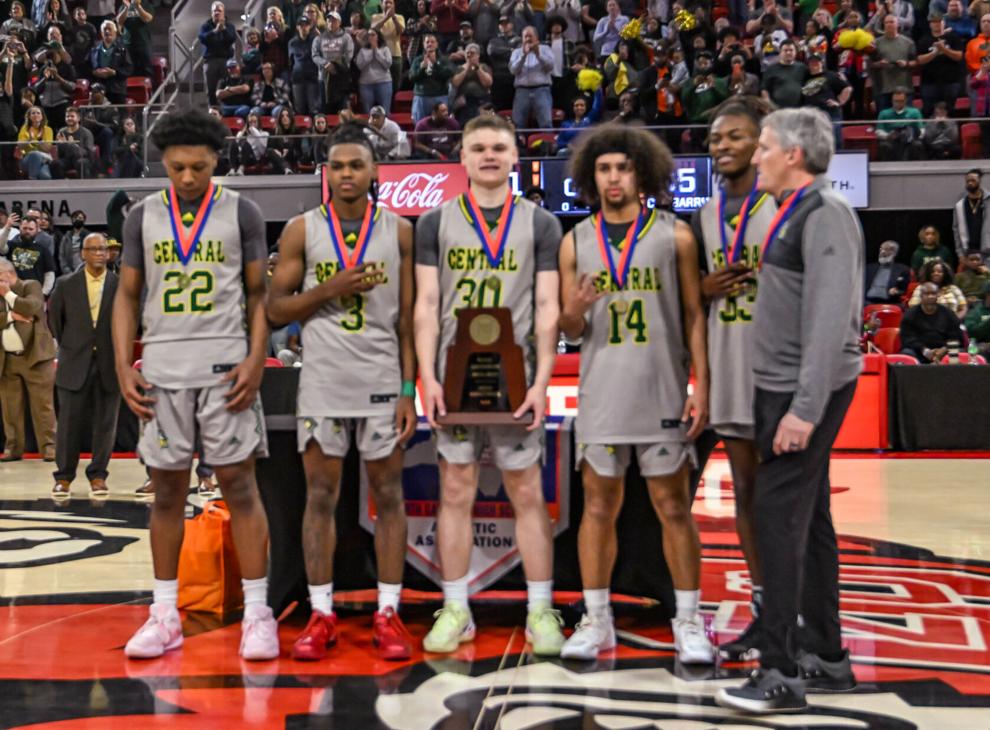 "The kids keep me young, and I really try to adjust to them and try not to be the old, grouchy old man," Baker said. "You watch us in practice, sometimes I let them wear Doo Rags, they wear sweatpants. Every now and then, Adriel comes out in pajamas."
He shakes his head at the image.
Even after the semifinal win over West Charlotte, Baker was in the locker room celebrating with his players as they banged on lockers and bounced to the tunes of rapper NBA YoungBoy. The "deejay" that day was Baker's son, sharp-shooting junior guard Jake Baker.
"I think it's me knowing them a little bit and trying to relate to them a little bit," Baker said. "I mess with them a lot, pick at them a lot. Jaiden's so serious sometimes, I talk some trash to him to try to have some fun and make him relax.
"But I've got to try to adjust, being older in age. I'm five times older than some of them. I let them be kids, let them be themselves."
And they love Baker for trusting them. But it helps that this bunch has a high basketball IQ. Although they excel in the up-tempo style because they're usually the shorter team, if they tell Baker they want to run half-court sets, he lets them. They're the ones out there playing after all. He at least hears them out before just saying "No."
But Baker doesn't get nearly enough credit for being such a great coach. Some folks think because the Vikings have so much talent and win so much, all he does is roll a ball out there and thumbs through his cell phone.
While he trusts his players, he also coaches them, directs them, puts them in position to win. And he doesn't mind telling them "no" when he deems it appropriate. During Central games, he almost never sits down, this despite two back surgeries. He just doesn't do it all with a heavy hand.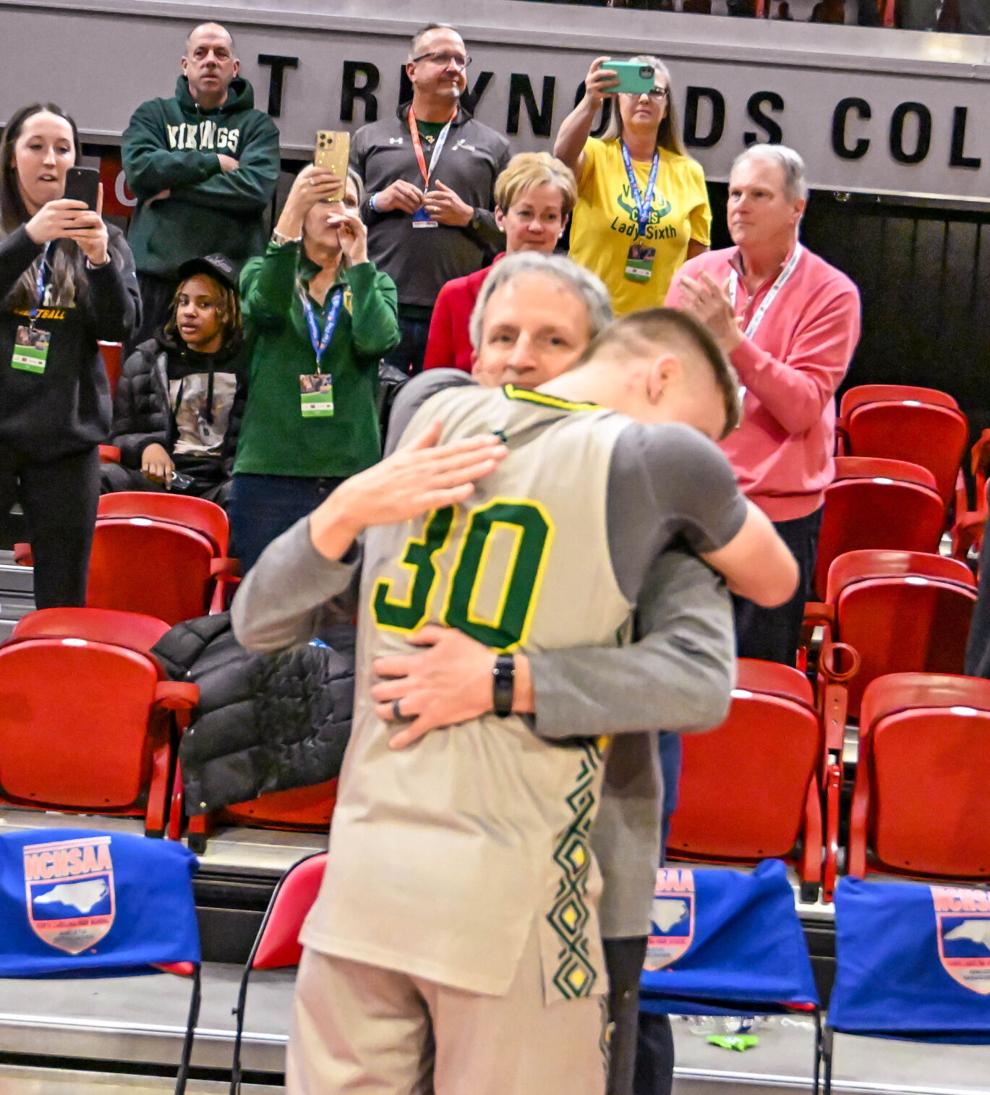 Still, he deflects praise.
"At Catawba, we went to the NCAAs nine times, we won a bunch of conference championships, we won a bunch of tournaments," Baker said. "But (high school) is a little different. You've got to take what comes in that front door. I was blessed the right kids came in. They were into it, and I try to organize and coach 'em up a little bit. But I really have received a full deck."
This season, a year after going 31-1 and losing in the state semifinals, it took something extra special to accomplish the mission.
The Vikings didn't just beat up on the competition in the SPC. They played, quite literally, bigger competition. It started in the preseason, and Baker gives a lot of credit for that to North Carolina-based recruiting analyst Rick Lewis, president of Phenom Hoops, who threw anybody and everybody at the Vikings.
The best private schools. The best public schools. The tallest of both. "Dubyas."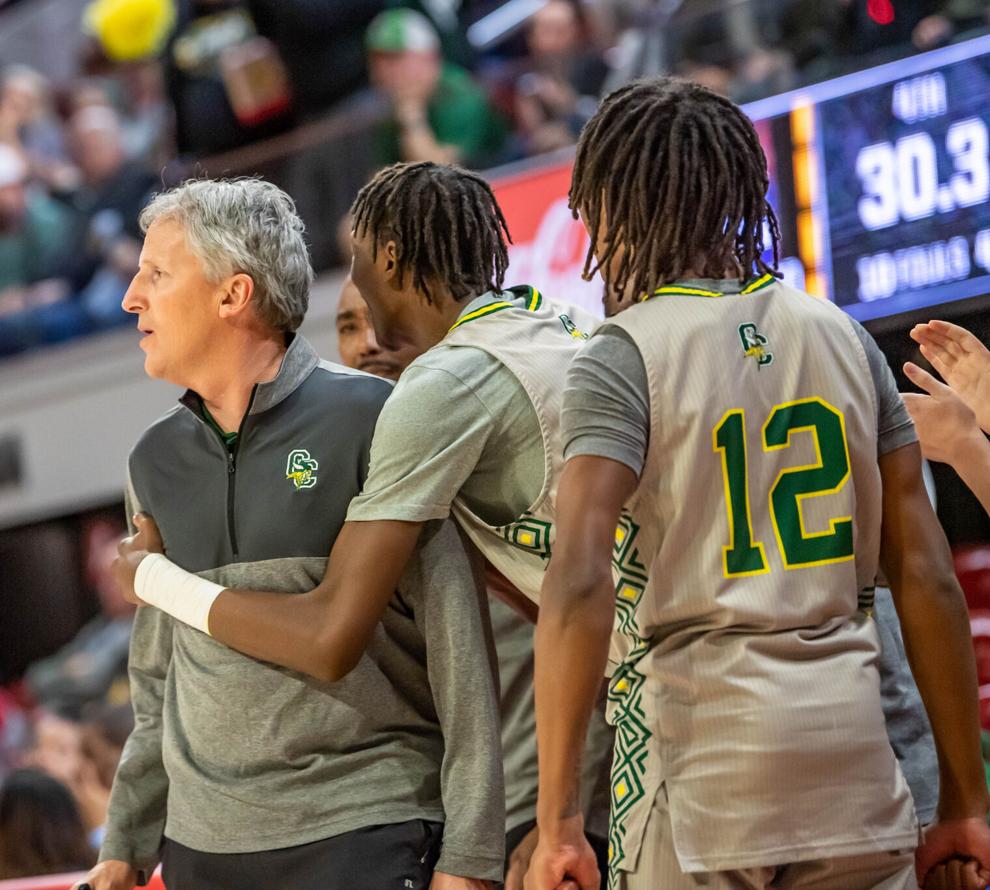 "Rick Lewis threw us out there and said, 'I'm gonna get y'all ready,' Baker said. "He took an interest in us, and he threw us out there against all of them. We only lost to Concord Academy in the fall, so I think that prepared us."
The Vikings avenged that loss, winning a regular-season matchup with Concord Academy, a private-school state finalist, by double digits.
On Saturday, it was the same old thing against Northwood, which features three starters above 6-foot-6.
During the post-game press conference at Reynolds Coliseum, Baker's phone rang. It was Lewis calling to congratulate him.
Three of Baker's former Catawba players made the trip to Raleigh to cheer him on, including Salisbury High Principal Marvin Moore, whose girls team won a state title in UNC's Dean Dome earlier in the day.
"He brought his whole family over here," Baker said of Moore. "He's up there, and he's pumping his fist and all that. It means a lot."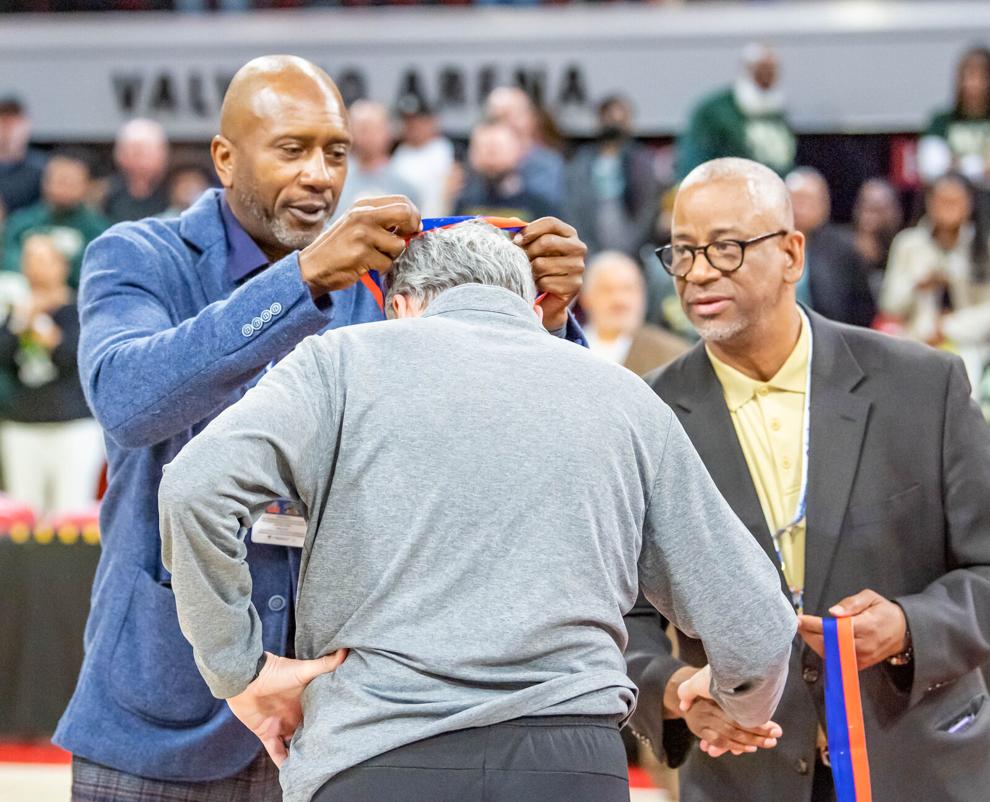 This is why this magical night, this championship, is No. 1 on Baker's long list of accomplishments. Sometimes, we misconstrue being successful at the highest level of competition as somehow being better. In reality, as Baker showed us, it's about how high you're lifted at any level.
And the 2023 Central Cabarrus Vikings took him as high as he's ever been as a coach.
"I'm just so happy," Baker said. "I can't even describe it. I'm at the point where I'm near the end of my coaching career. And to cap it off with this right here, it really does go to the top shelf."